Miami-based hospitality group Noble 33—known for restaurants like Toca Madera, Casa Madera, and Sparrow Italia—has unveiled its latest concept: Meduza Mediterrania. The doors of Meduza officially swing open today in New York's Meatpacking District.
The 8,870-square-foot restaurant sits beside the recently renovated Gansevoort Hotel, in a space that formerly housed Provocateur nightclub. With a total of 245 indoor and outdoor seats, the eatery also features a 30-person circular bar and three dining rooms, including an intimate mezzanine for private gatherings and a glass-enclosed atrium adorned with lush greenery.
Designed by Noble 33's in-house firm, Monochrome Concept, Meduza exudes an organic charm, with warm earthy tones and woven textures, accented by curved ceiling structures that evoke the gentle dance of wind and water.
Other artistic touches include a custom carved wood installation by artist Etienne Moyat, which graces the atrium's wall-to-wall banquette, and oversized textured lighting fixtures that add a touch of grandeur. Patrons can also peer into the lively kitchen through large-framed smoked glass windows.
Noble 33 plans to open a second location of Meduza Mediterrania in Houston later this year.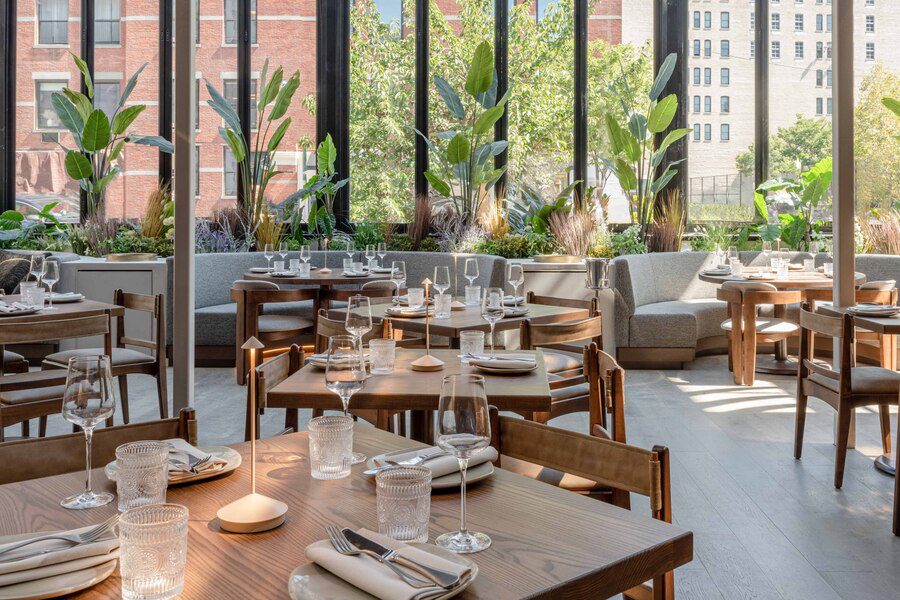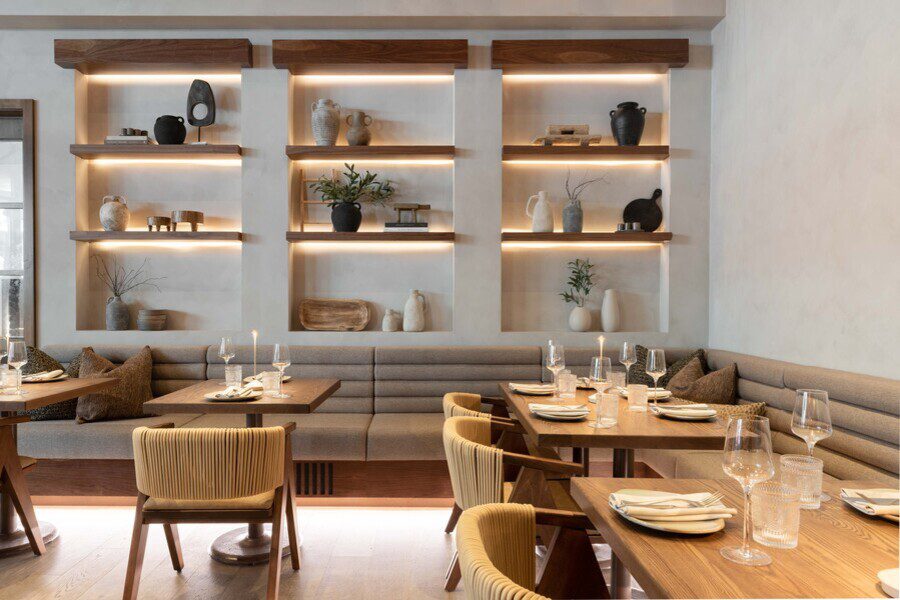 More from HD:
HDTV Tours the Penny Williamsburg in Brooklyn
With Quartz Linked to Silicosis, Manufacturers Seek Alternatives
What I've Learned Podcast: Prince Street Hospitality