Airbnb faces criticism in Jersey City, Pharrell Williams (yes that Pharrell) adds real estate mogul to his résumé. We highlight these and more on this week's Five on Friday.
Pharrell Williams designs residential tower in Toronto
The multi-hyphenate Pharrell Williams has added another title to his résumé: real estate mogul, according to Dezeen. Teaming up with Toronto-based architecture firm IBI Group and studio U31, Williams lent his creativity to the design of the dual-tower, 750-unit condo project dubbed Untitled, located in the city's downtown area. This isn't the first time the singer dipped into the design pool. He's collaborated with Chad Oppenheim on a youth center and reinvented the classic shell toe of the Adidas Superstar with famed architect Zaha Hadid. "The opportunity to apply my ideas and viewpoint to the new medium of physical structures has been amazing," he said in a statement. 
Another hospitality brand puts experiences first
Inspired by the roadtripping culture of the 1970s, LOGE Camps encourages guests to leave their rooms, go outside, and have the adventure of a lifetime, according to a Forbes story on the next big thing in hospitality. Founders Johannes Ariens and Cale Genenbacher started LOGE by raising $30,000 during a Kickstarter campaign in 2016, opening the first property in Westport, Washington in 2017. Since, they've raised $6.5 million and now count five locations across the U.S. All of the brand's properties, which resemble design-driven campsites, are located close to nature or hiking trails with rooms that include bunkbeds, tent platforms, and RV hookups. LOGE joins a list of hospitality brands, including Collective Retreats, AutoCamp, and Getaway cabins, that are placing a premium on anti-digital experiences that foster human connection above all else.
Spending the night in a toy wonderland
Famed toy seller FAO Schwarz and Conrad New York Midtown have transformed one of the hotel's one-bedroom suites into a toy wonderland for the holiday season. Think stuffed animals, train sets, music instruments, candies, chocolate bars, toy soldiers, and vintage Barbies filling the room. Of course, all will be available for purchase. "We've always wanted to do something like this with a hotel," David Niggli, chief merchandising officer of FAO Schwarz, told Afar. "To imagine the joy and wonder that will captivate guests from the minute they open the door—it's magical." This is just one of a handful of marketing campaigns that tap into people's nostalgia (and desire for Instagram content). From Taco Bell's pop-up hotel in Palm Springs to Airbnb and Mattel's partnership on the Barbie Dreamhouse in Malibu, there's an audience out there for these Influencer-ready brand collaborations.
Airbnb gets locked out of Jersey City
Airbnb faced a critical vote in Jersey City, New Jersey on Tuesday's referendum, which would put restrictions on the city's short-term rentals. Seventy percent of voters supported limitations, which would mean the elimination of hundreds of Airbnb listings in the city, according to The New York Times. The city's inhabitants claimed that Airbnb's offerings not only have increased rents but also prompted safety concerns. Although Airbnb put together a $4 million campaign to oppose the measure, the outcome was a setback for the company, which is planning to go public. "Airbnb's opponents—the hotel industry and an influential hotel workers union—spent about $1 million in what quickly became the most expensive local referendum in New Jersey history," the paper reported.
The Sinclair Hotel emerges as a self-sufficient property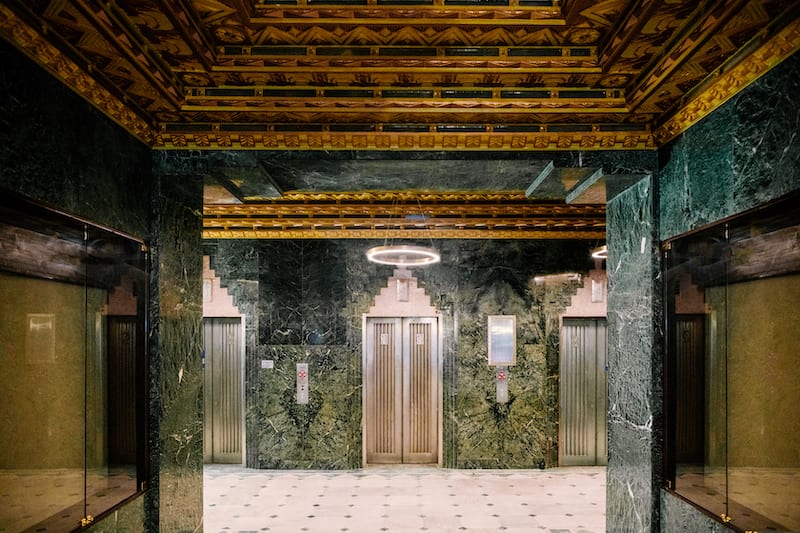 Located within an Art Deco structure that used to serve as the Sinclair Oil Company building in Fort Worth, Texas, the Sinclair Hotel is not only a tastefully crafted new addition to Marriott's Autograph Collection but also one of the most self-sufficient properties on the planet, writes Architectural Digest. New York-based ForrestPerkins and local firm Merriman Anderson Architects collaborated on the project, which is the first battery-powered hotel thanks to the power over Ethernet (POE) technology, which will allow it to power everything from lighting to the operation of the window shades.