The White House pens regulations to back frustrated flyers, a large-scale ocean restoration project for Dubai, and five trends from Milan Design Week. All that and more in this week's Five on Friday.
An out-of-this-world item for your dining bucket list
Why go to that local restaurant again when you can kick it up a notch and dine in space? According to Food & Wine, French travel company Zephalto is plotting to launch luxury excursions that allow guests to dine in a new dimension—15.5 miles above the Earth's surface. The six-hour trip will take place in a low-carbon balloon with an interior designed by Joseph Dirand and include a 90-minute ascent and three hours floating prior to descent. While floating, travelers will enjoy meals prepared by French chefs and a wine tasting guided by an onboard sommelier. Expected to take off in 2025, the one-of-a-kind experience comes with a $132,000 per person price tag.
Dubai Reefs on track to be the world's largest ocean restoration project
Developer URB is at it again. This time, the sustainably minded company has unveiled plans for Dubai Reefs, a floating community for marine restoration and ecotourism. The mixed-use hub will comprise residential, hospitality, retail, educational, and research facilities. The project aims to generate more than 30,000 jobs and create a home for more than 1 billion corals and 100 million mangrove trees. "Given that everything on our planet is connected, a healthy ocean is a healthy city," says Baharash Bagherian, CEO of URB. "Our ocean will be entirely different by the end of the century if we don't take action today. As an innovative coastal city, Dubai is best positioned to lead such a transformation. Beyond creating a unique resilient destination for ecotourism and marine research, Dubai Reefs aims to become a blueprint for ocean living, whilst mitigating the impacts of climate change."
Biden cracks down on airline cancellations and delays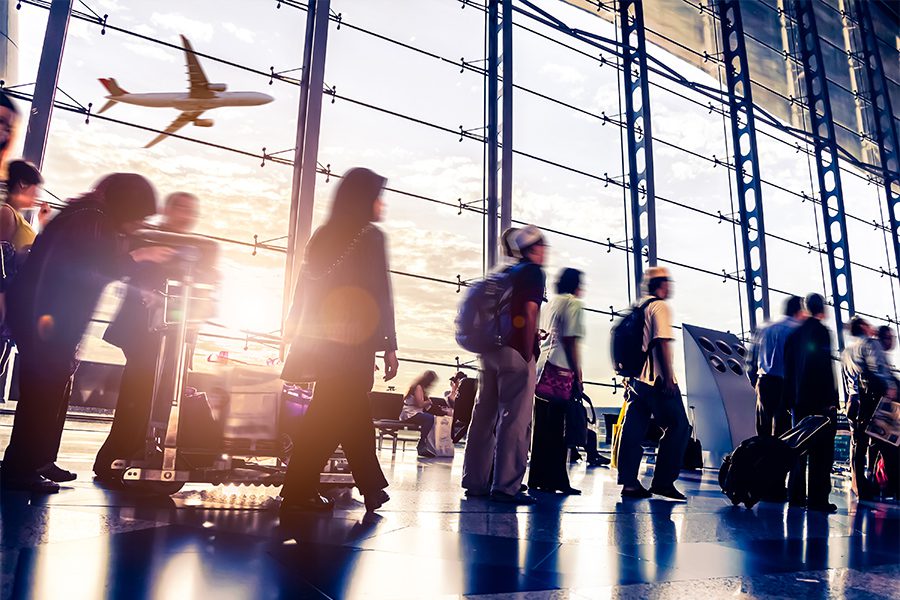 Unhappy travelers, rejoice! President Joe Biden and officials at the Transportation Department are working on writing a new set of rules that will require airlines to compensate travelers by covering their meals and hotel accommodations if they are left stranded due to a reason within the airline's control, the AP reports. "You deserve more than just getting the price of your ticket (refunded)—you deserve to be fully compensated," Biden says. "Your time matters, the impact on your life matters." The regulations will focus on cancellations and extensive delays caused by mechanical issues, lack of crew members, and more. The Transportation Department has not yet announced a date for publishing the new rules.
Disney CEO reports growth for theme parks and cruises
View this post on Instagram
As part of its first quarter earnings call, the Walt Disney Company CEO Bob Iger recounted 7,000 shed jobs, a reorganization of the company, and the cut of billions of dollars in content and non-content spending, reports Skift. Internationally, the company's theme parks in Shanghai, Paris, and Hong Kong saw a greater number of guests frequent the resorts and an increased number of operating days, while Disney Cruise Line's growth domestically was of note. "That business has come back incredibly strongly over this fiscal year," Christine M. McCarthy, Disney's CFO, said of the cruise segment.  "We are encouraged by what we are seeing there."
5 major design trends from Salone del Mobile
Davidson Hospitality Group's Staci Patton recounts her time in Milan last month. More than 2,000 brands showed off their latest and greatest at the 61st edition of Salone del Mobile, and boundary-pushing exhibitions brought together renowned designers and brands across the city as part of Milan Design Week. In this article, Patton revisits and dissects her favorite takeaways, including fashion brands' forays into furniture, bold use of color across installations, and more. Salone del Mobile 2024 will take place April 16th–21st, 2024.