Construction has commenced on the Hotel Verde, the first of two new ESJ hotels arriving on Isla Verde, Puerto Rico. Designed by San Juan- and Miami-based architecture firm Alvarez-Diaz & Villalon, the property will be the first new-build hotel project in Isla Verde in 25 years. It is slated for completion in 2018.
Located along the Isla Verde Beach, the hotel will accommodate 71 studios, 29 one-bedroom suites, and seven two-bedroom suites spread across 10 floors. Guestrooms will feature glass curtain walls that provide natural sunlight and beach views. The overall design will recall the heyday of Puerto Rico tourism in the 1920s with tropical Art Deco elements as well as sleek, contemporary lines reminiscent of an ocean liner. The hotel's ninth floor will host an 8,020-square-foot terrace crafted with a bar, swimming pool, gym, and multifunctional event space.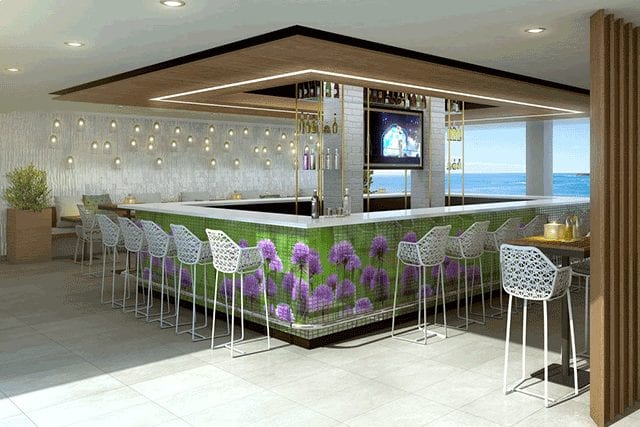 Eco-friendly materials and furnishings and a focus on sustainability will be an important aspect of the design. Native, adaptable landscaping will meet low water demand requirements, while a boardwalk connecting Hotel Verde to ESJ's two additional hotels will provide a minimal impact.