New web portal and research outline sustainability efforts of Fortune 500 enterprises.
September 30, 2009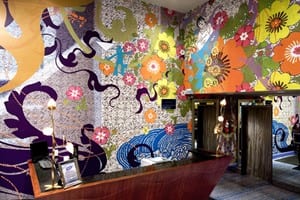 Check out the highlights from this year's show in Miami.
September 30, 2009
The hotel has partnered with T2 Site Amenities for a significant recycling program.
September 29, 2009
Photography by Mark Wieland The Ritz-Carlton, Charlotte opens on October 1st as the brand's first LEED built property. The hotel has implemented a se
September 28, 2009
The Canadian-based Green Key Eco-Rating Program has traveled south to the U.S.
September 24, 2009
The United States can learn a few lessons in energy-efficient buildings and green jobs from Europe and Australia, according to a new study by the Rand Corporation.
September 23, 2009
westin bonaventure The Westin Bonaventure is the first Los Angeles hotel to earn Green Seal silver certification.
September 22, 2009
Courtyard Portland City Center is the first Marriott hotel to earn LEED Gold certification.
September 22, 2009
For many, the environmental movement is about recycling, solar panels, and hybrid cars. Even we in the industry can get distracted by the technological whiz-bangery of the latest wind turbine, composite material, and waterless urinal. It's easy to overlook what will be the most pervasive aspect of s
September 18, 2009