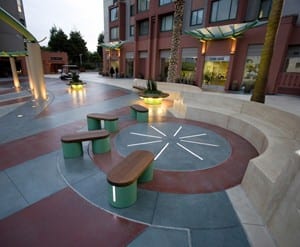 The architectural firm redesigned the Fillmore Center Plaza as a focal point for outdoor concerts, farmers' markets, and community gatherings.
October 22, 2009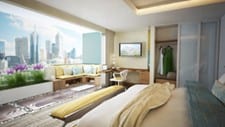 The firm's winning concept, Haptik, implements innovative green solutions such as a shower wall that captures solar heat.
October 22, 2009
Crystals becomes the largest retail center certified with LEED Gold.
October 22, 2009
Created by C2 Limited Design Associates, Prime 44 – West honors basketball legend Jerry West through a diners' club ambiance.
October 22, 2009
The 2009 Architecture Firm Award recognized the company for the distinguished architecture it has produced in the state for the last 10 years.
October 22, 2009
Now known as Hotel Duval, the property features an additional floor that's home to a new lounge and rooftop meeting space.
October 22, 2009
The calculator allows guests to track the environmental impact they have.
October 21, 2009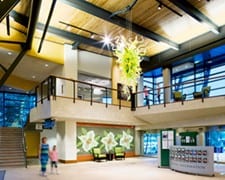 Architectural firm Jova/Daniels/Busby designed the project, which is loaded with eco-friendly features such as a green roof and storm water capture.
October 21, 2009
About one-third expect no change in their year-over-year travel expenditures.
October 21, 2009