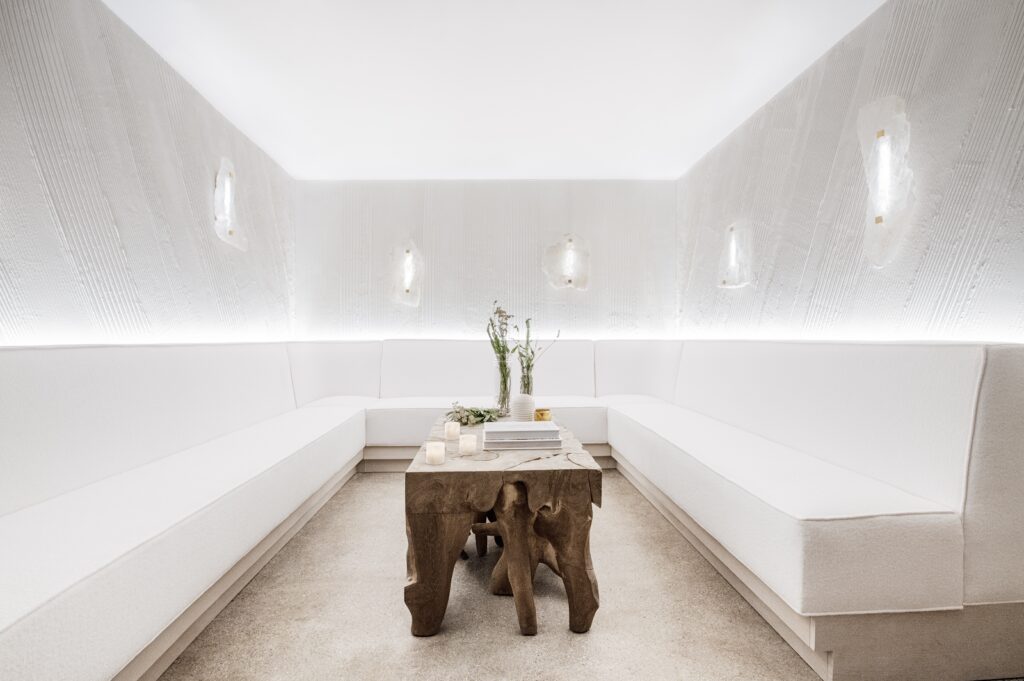 Rebecca Parekh, Sarrah Hallock, and Kane Sarhan joined forces to create a pioneering wellness spot with a holistic, highly-personalized ecosystem. Debuting in New York's Flatiron neighborhood, the Well is a membership-based club that puts community top of mind while merging Western and Eastern medicines with other wellness practices. "We're building a movement to empower people to take greater agency for their health," says Parekh, cofounder and CEO of the brand.
Designed by Miami-based studio Rose Ink Workshop with an aim of facilitating connection, the 18,000 square feet wellness spot features steam and sauna rooms, a reflexology lounge, yoga and meditation studios, a private training gym, and fitness classrooms for innovative weekly programming. Underlying the importance of interacting with the nature, the verdant space is also home to over 50 different varieties of plants, curated the landscape designer Luz LeStrange.
In addition, the Well Kitchen & Table concept will be a market-fresh restaurant focused on seasonal and organic offerings, opening in October.