What's your process when collaborating with partners such as Dedon or Roche Bobois?
My studio tries to engage our clients in a workshop-based process, which means developing the project hand in hand with the factory or artisans outside the studio. For the past six years with Dedon, for example, I've traveled to the Philippines and spent as many as two weeks per collection collaborating with the R&D team in the factory to solve every aspect of my Dala and Ahnda pieces, from the framing to the seat to the weaving.

To create your pieces, you work with makers from all over the world.
It's my primary source of inspiration. I began working with artisans through nonprofits like Aid To Artisans and Artesanías de Colombia, then moved on to private commissions for architects like David Adjaye, and now I focus on developing projects that use artisanal skills in production, like in the Traveller [outdoor tables] for Roche Bobois (shown). We look for ways to bring greater value to the products through hand production, which in turn brings economic development to the artisans and extends craft traditions into the future.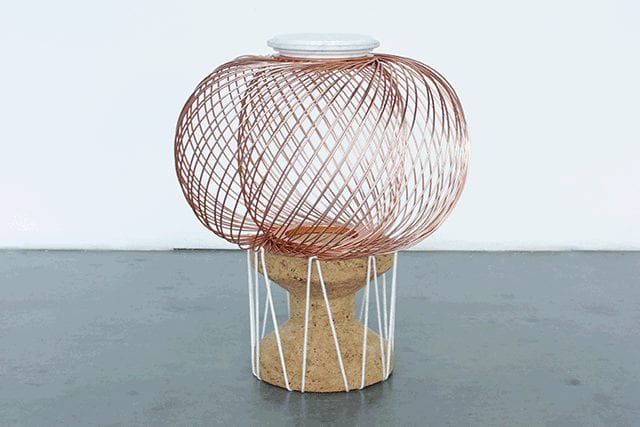 You have been called a design activist.
I'm not sure I should be considered an activist, but I do believe in the socioeconomic and even political transformation of culture through design. If trying to broaden the access and participation of people all over the world to the very exclusive world of contemporary design is activism, then I suppose I'm an activist.
What does it mean to be the first African-American to win a Cooper Hewitt National Design Award?
It's an important milestone for many reasons, including bringing more cultural diversity to the profession and offering other images of who award-winning designers can be and how their practice can differ from the norm. There are so many other ways to be a designer today, and I'm really pleased that's being acknowledged.
What's next for you?
Dedon will launch a very exciting new accessories collection at [Salone del Mobile] in April, for use indoors and out.