One of the latest entries into Hilton's Curio Collection, the Hoodoo Moab sits at the threshold of Utah's gorgeously craggy Arches National Park. The surrounding terrain served as a rich backdrop for Stina Funch of Los Angeles-based Atwater Inc. Studio (which also operates branches in Chengdu, China and Muscat, Oman). Instead of transporting guests with an animated design, Funch and her team opted to immerse travelers in the rugged landscape and adorn the property with furnishings inspired by the stark setting.
"It was a rustic elegant approach to a Four Diamond resort," Funch says. "Our design tells the stories if explorers discovering and celebrating the dramatic and remarkable nature."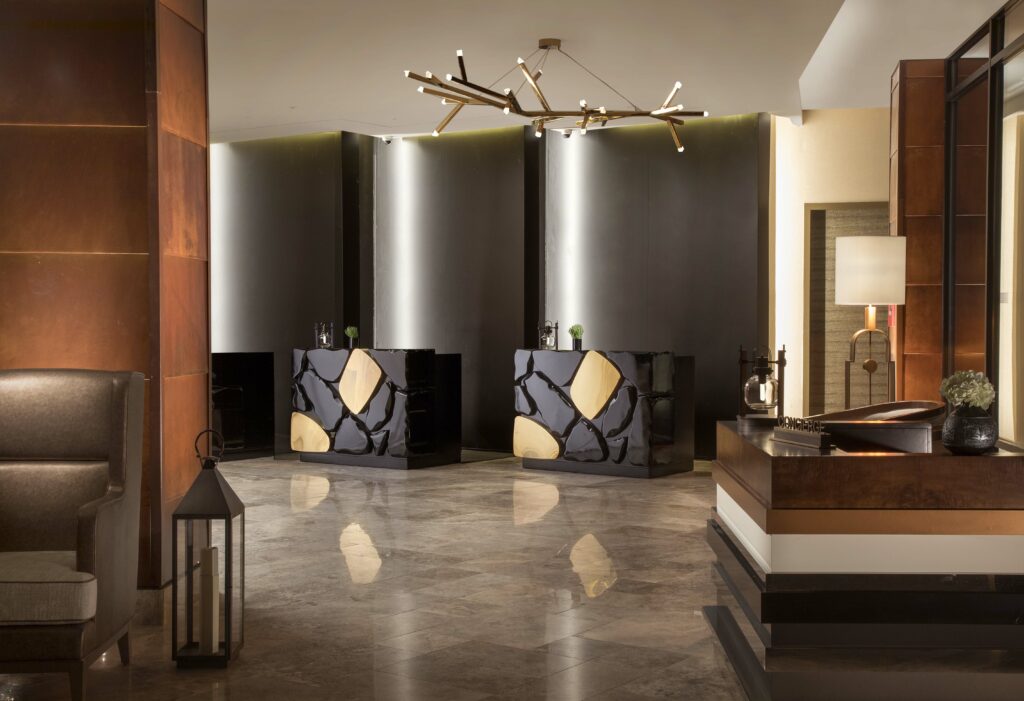 A warm, neutral palette spans the Hoodoo Moab alongside effervescent terracotta accents, wood fixtures, and desert flowers. The décor infuses authenticity and offsets copper-toned textiles, metallic finishes, and raw materials like corten steel. "As the uranium capital of the world," Funch says. "Moab's remarkable historical era is featured in our design with accents of raw metal and earth minerals."
Amid such a homespun aesthetic, interiors mostly convey a familiar, residential-style comfort elevated by moments of drama. Lighting makes a striking impression, with showstoppers like a crystalline chandelier near the entryway that recalls Moab's starry night skies and its occasional cameos from the Milky Way. References to cowboy culture naturally abound as well, paying homage to the pioneering spirit of the Western locale.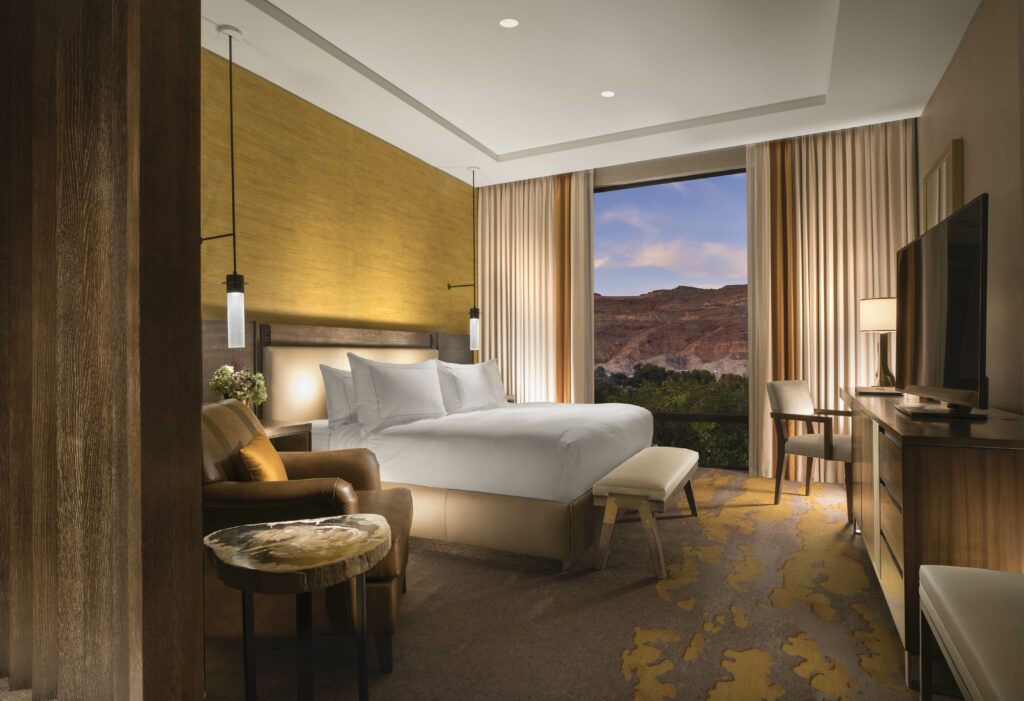 "Moab's unique scenery is breathtaking, and we quickly realized we could never compete with this, so instead we wanted to compliment the environment," says Funch. "The Hoodoo allows travelers to balance the rugged outdoors with a pampered stay in an intimate atmosphere, where local flavors can be glimpsed from every corner."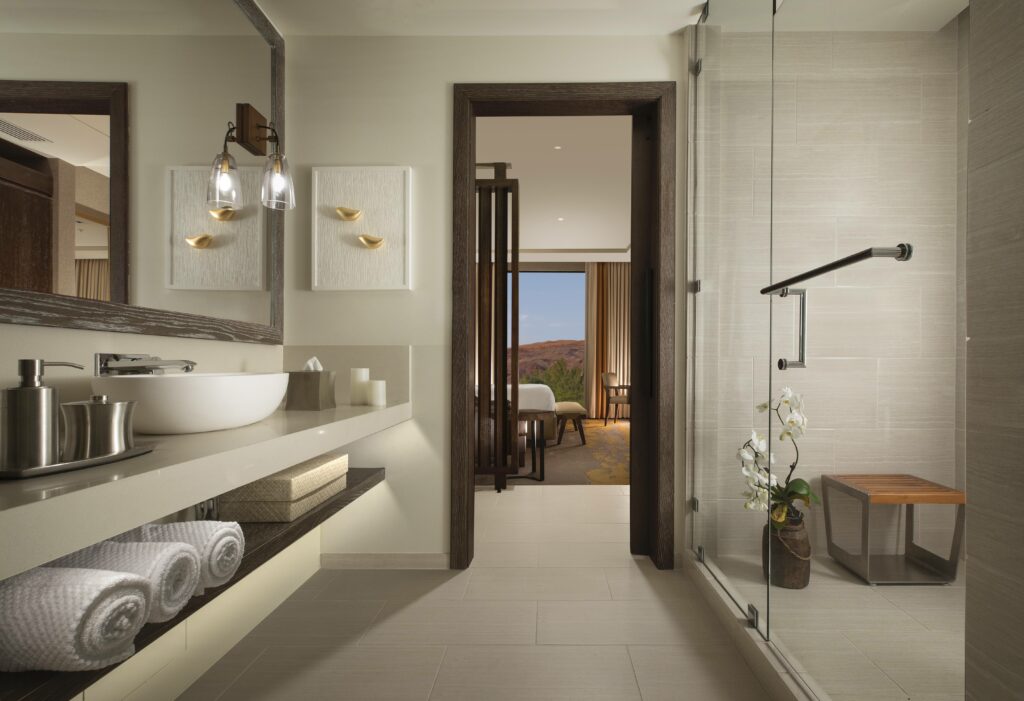 Photos: Robert Miller