Debuted in 2020, Hotel June is the more laidback spinoff of Proper Hotels. This approachable lifestyle brand embodies the spirit of California and a summer sensibility year-round, which is reflected in Studio Collective's eclectic interiors.
Housed in a midcentury building designed by the renowned Welton Becket (the project is also graced with custom wallpapers from his granddaughter, Alexandra), the brand's inaugural property in West Los Angeles invites visitors into a colorful, tactile lobby featuring full-height white oak shutters, terrazzo tiles in tones of warm sand and dark lava, and metalwork powdercoated a glossy emerald green. Behind the front desk, a handpainted mural blending organic shapes and bold hues by artist Alex Proba envelops the adjacent wall.
The 250 guestrooms are just as vibrant, filled with custom furniture, including daybeds swathed in coastal blue upholstery and speckled terrazzo tables.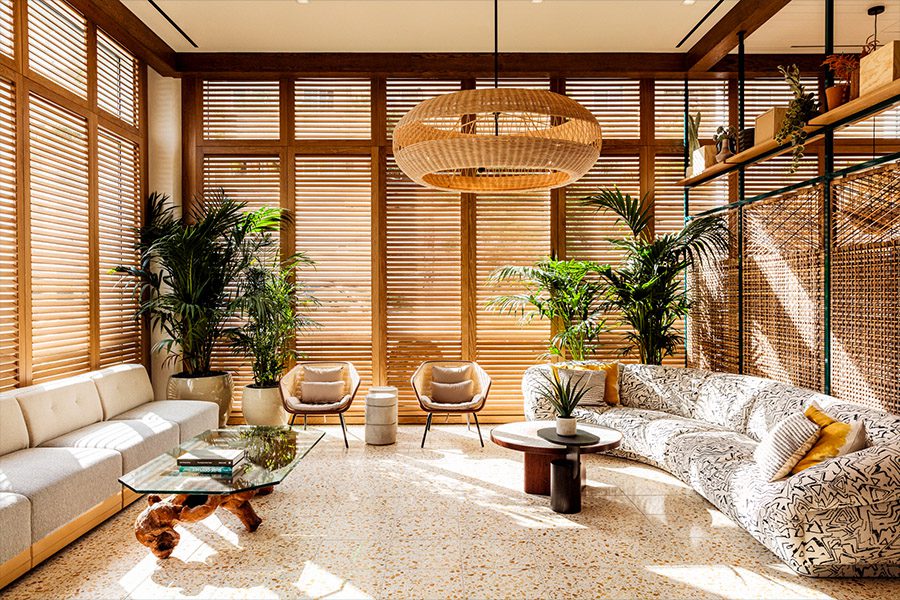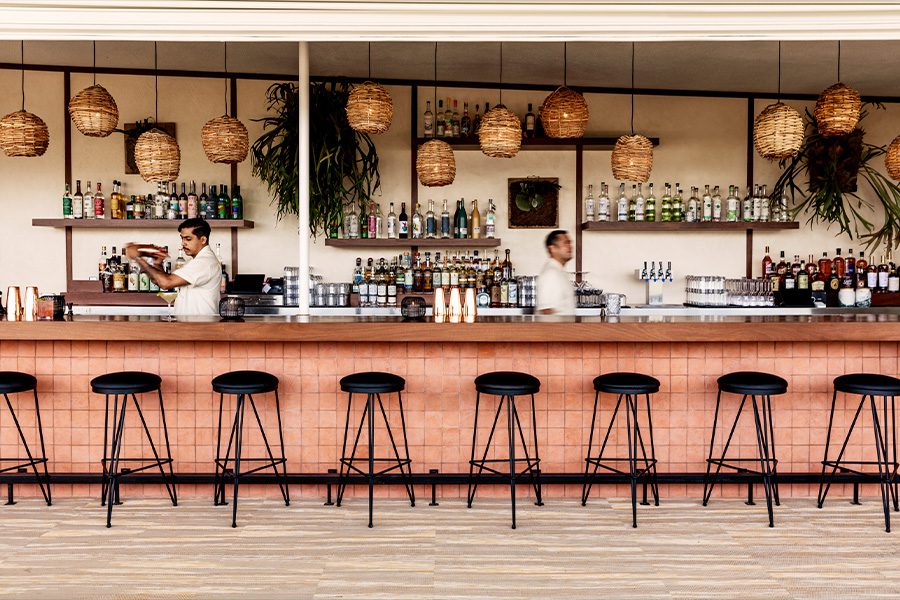 Hotel June was a finalist in the New Brand Launch project category at the 2021 HD Awards.
More from HD:
The Best New Rooftop Pools Across the Globe
HD Announces 2022 Wave of the Future Class
What I've Learned Podcast: Little Wing Lee