The Healdsburg, California addition to the Montage Hotels & Resorts portfolio has a sprawling 258-acre location amid Sonoma County vineyards and oak tree groves. It is the image of that bucolic setting that EDG Interior Architecture + Design kept front and center when crafting the hotel, conceived as a modern treehouse. In the living room-style lobby, the centerpiece fireplace is buoyed by live edge wood furniture, wood-paneled ceilings, and glass walls that magnify the wine country landscape.
As part of the breezy farmhouse-style restaurant Hazel Hill, two intimate dining areas in particular celebrate the outdoors. Encased in glass and suspended above the ground, the semi-private Oak Room conjures dining among the trees, while the fully private Madrone, decked out with leather, wood, and copper and gold accents, stars a terrace overlooking the grapevines. Another transporting moment comes courtesy of the spa, elevated 20 feet above the terrain.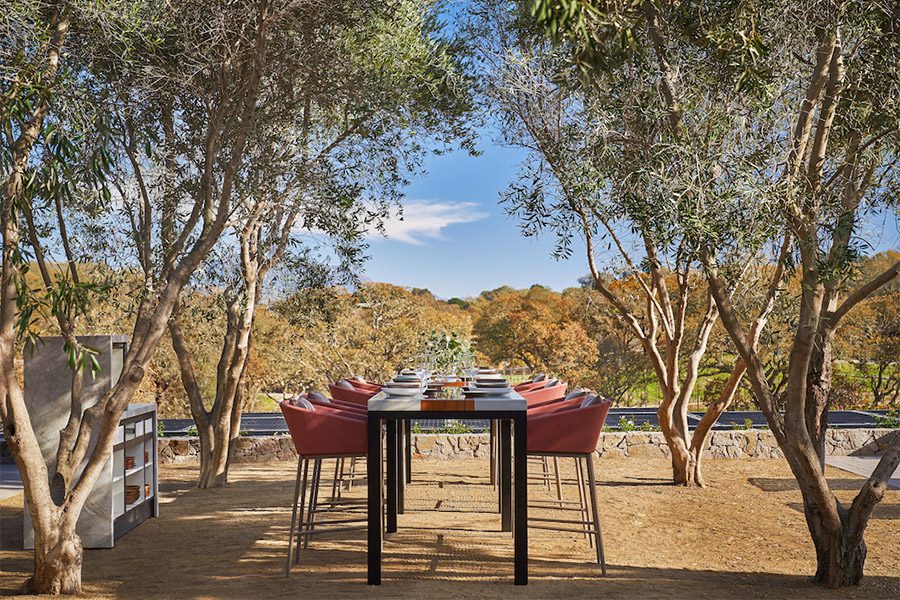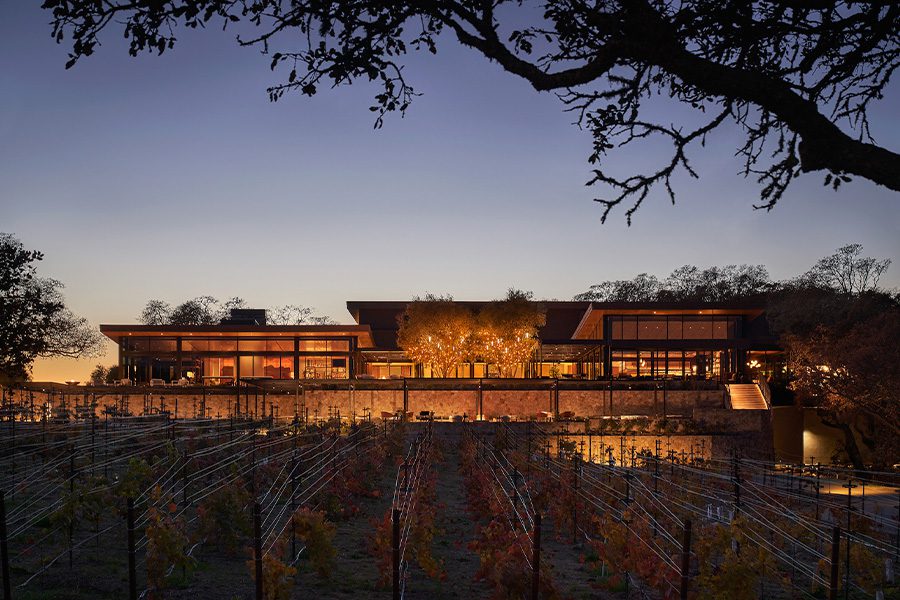 Montage Healdsburg was a finalist in the Luxury Hotel Public Space project category at the 2021 HD Awards.