All signs lead to the sea at RG Naxos. The beachfront hotel, located in the popular Sicilian tourist destination of Giardini Naxos, embodies Mediterranean culture and Italian hospitality thanks to a design by London-based architecture and interiors practice THDP.
The concept was driven by Sicily's most notable natural features: its volcanic beaches, the sea, and the presence of nearby Mount Etna. Public spaces are marked by expansive windows framing picturesque views of the sea, while each of the 296 guestrooms, including 31 suites, boast balconies to take the beautiful vistas.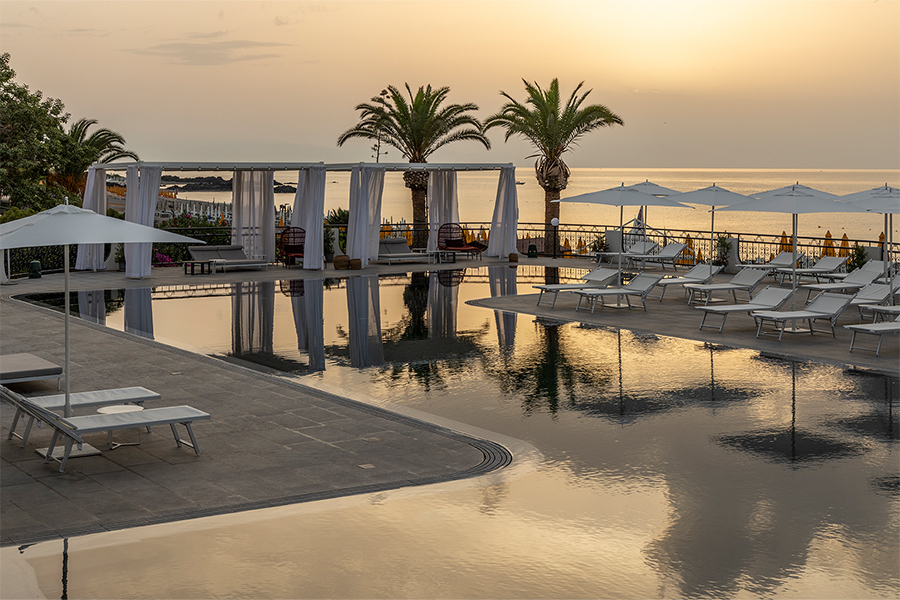 Light, soft shades, including various notes of blue, dominate the property's color story, and materials like natural oak, rattan, and woven leather add warmth and texture to the common areas. "When we find a good palette of materials, we stick with it rather than continuously adding to it," says THDP founder Nicholas J Hickson. "That way, as guests move from one area of the hotel to another, the interiors subtly transition in feel but [they all] work in harmony to tell one story."
Guests are greeted by oak panel-clad reception desks designed to mimic the classical columns of the Temple of Concordia, an ancient Greek temple on the southern coast of the island. The desks are topped with dark gray lava stone, while a backdrop of colorful custom tiling commands attention.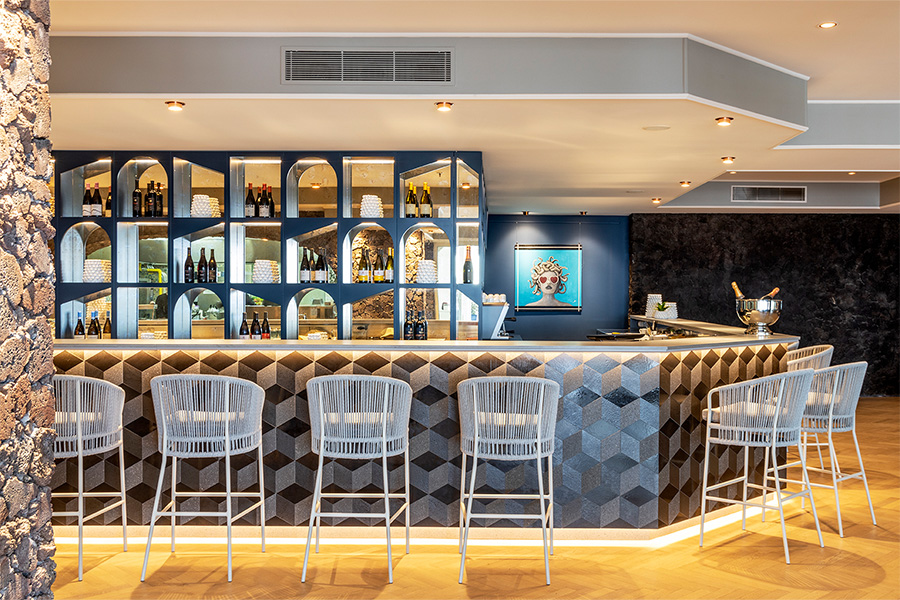 Just beyond the arrival experience, the indoor-outdoor Quintessenza lobby bar further establishes the property's sense of place. "[It] adds heart and soul to an otherwise large, open space," adds Hickson, noting that the bar top features a crackled enamel blue surface built by local craftspeople.
The property, which is now a part of Marriott's portfolio, also includes all-day restaurant Panarea, fine dining concept Sciara, as well as Fluido, situated on the pool terrace.
"Most often, it's not about adding more, but having a restraint that communicates your story more clearly to the guest," Hickson says. "Here, the very special location and the proximity of Mount Etna were two important storylines woven into the hotel."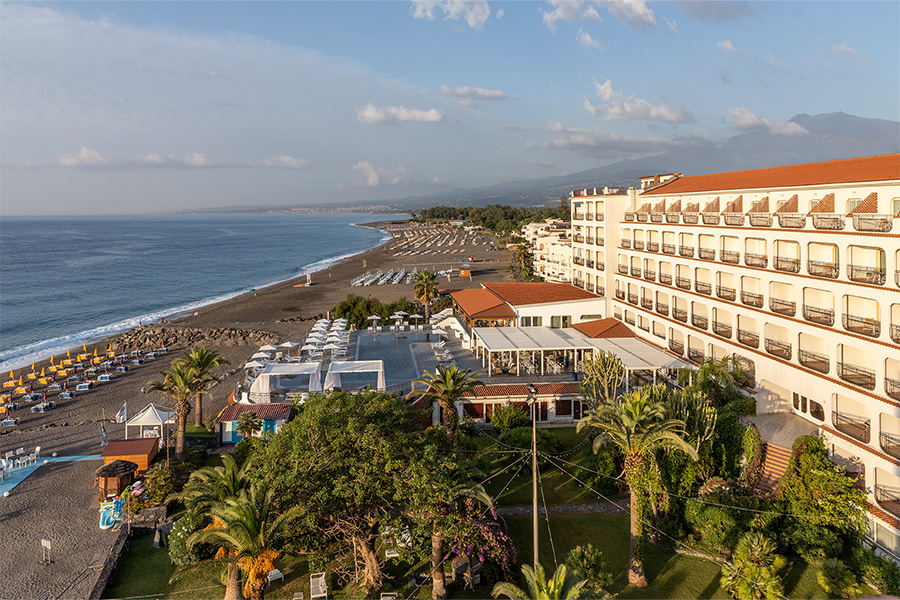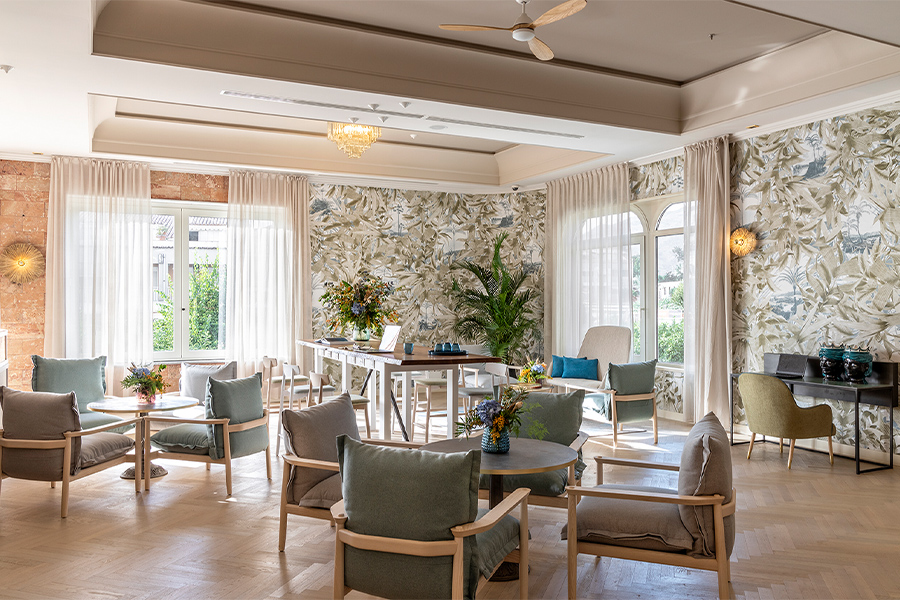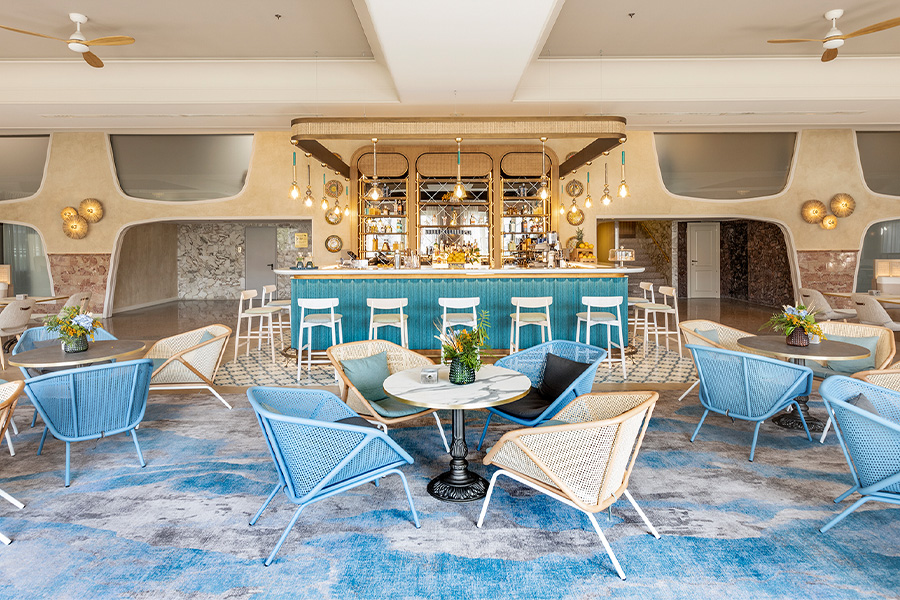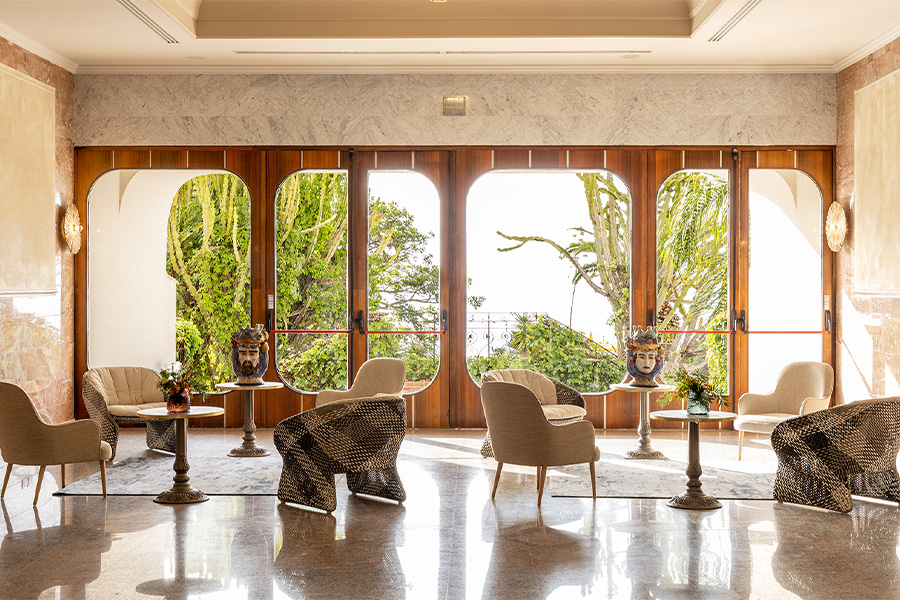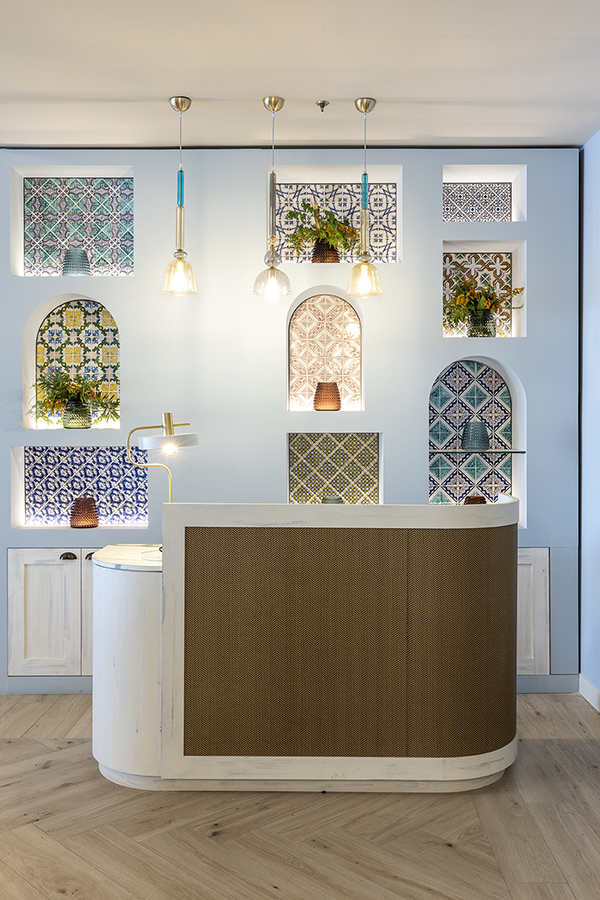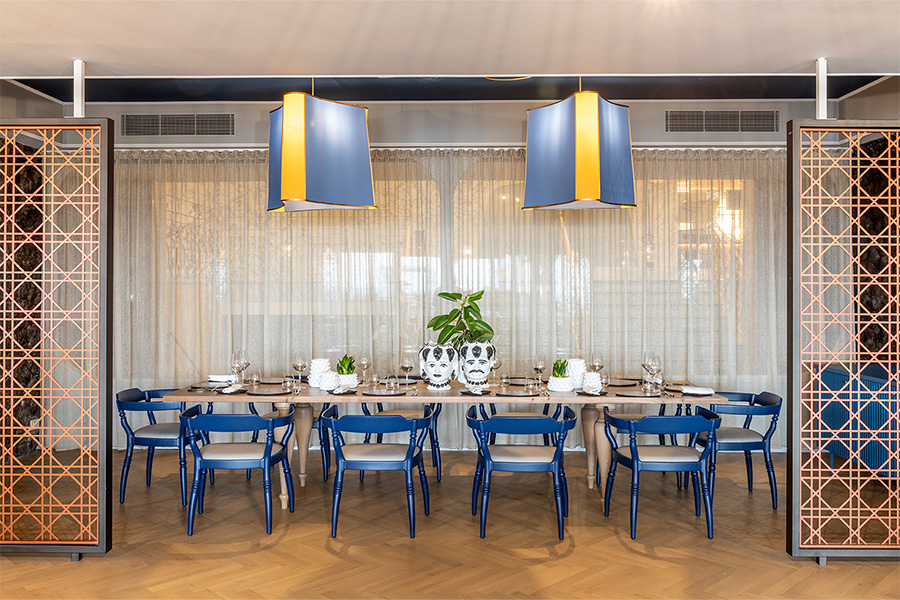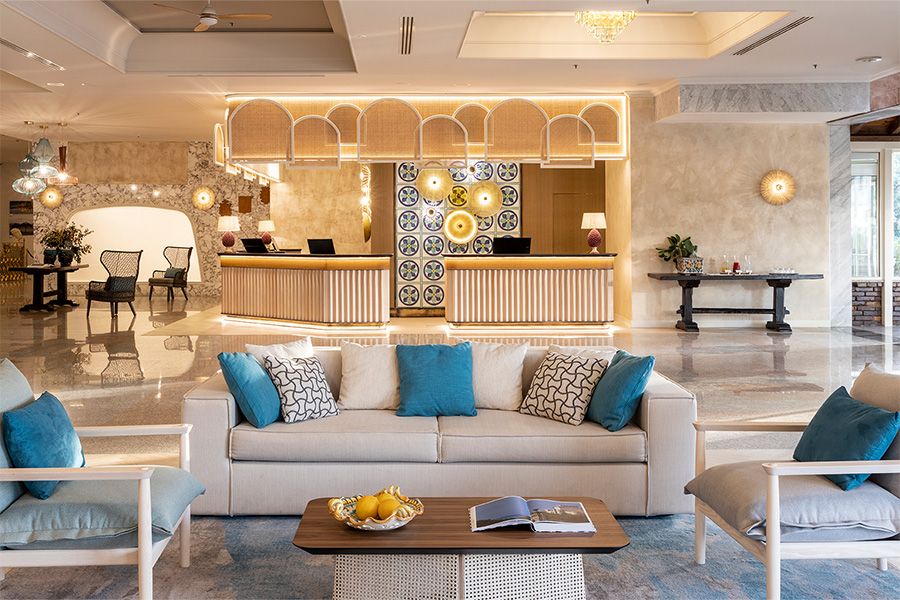 More from HD:
HD's 2021 Year in Review
Designer Cristina Celestino Reimagines the Classics
Rosewood CEO Sonia Cheng on the Evolution of Luxury