As the world continues to navigate the COVID-19 pandemic and adapt to these unprecedented times, HD is checking in with members of the hospitality industry around the globe to find out how their businesses are being impacted and what they anticipate will change down the line.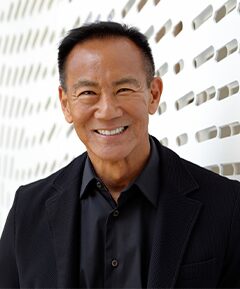 What are the biggest challenges you're facing?
We know the pandemic will not last forever and the uncertainty of how long it will last is a challenge on all fronts for the hospitality industry. During this time of uncertainty, we are staying close with our clients to reassure them that we are here to support them during this critical period and to help pave a successful path to recovery. As a global firm, we are encouraged by our offices in Greater China, who saw the first wave of the pandemic and are now starting to see a measured return to normal. It also has been a real challenge not being able to have the level of real personal human connections that can only happen when we are physically together. This lack of social connectivity reinforces the prevalence of loneliness, which we already had prior to COVID-19.
What is your current work situation?
As of March 17th, Gensler's China, Asia, Europe, North America, and Latin America offices are all working remotely—successfully. We were prepared by having studios participate in work-from-home trials in anticipation of this potential remote situation. We went from 50 regional offices to 6,500 individual offices within a few days. Luckily, we are accustomed to working with diverse teams across multiple offices as a normal business practice, which made this transition a little easier.
With the ebb and flow of projects during this period, we remain flexible and nimble to move teams around to satisfy the immediate needs of our existing clients. Our diversity of work and multiple practice area expertise helps us during times such as this.
We are constantly reinforcing internal group connectivity with regular check-ins, sharing photos, virtual happy hours, and using video whenever possible to strengthen relationships across the organization. And, of course, encouraging our people to stay well and find that balance while working from home and taking care of themselves and their families.
What are some of the positive effects of working in these new ways?
We've never been more engaged. As a global firm, we are connecting to our communities around the world, collaborating, and working together virtually seamlessly. It's truly amazing how technology affords us the opportunity to continue servicing our clients and working with vendors and consultants to deliver project work.
We are also learning that we are able to conduct meetings successfully without having to meet in person all the time. This may prove more efficient moving forward by saving travel time and expenses, while yielding a more productive output.
What is your pulse on the industry?
For the most part, projects that were fully funded are continuing and construction is moving forward where cities are allowed. We've also seen some clients take the opportunity to make updates that at other times may have been disruptive to occupancy. We are fully prepared that some projects may need to be put on hold due to city limits on construction or client decisions. However, we are encouraged by the amount of activity happening around the globe and our ability to bridge the gap with Gensler's diverse practice area mix.
We are staying close to our clients and reassuring them that Gensler is operating seamlessly during these uncertain times to support their needs. We are staying connected with them by providing them with a weekly Dialogue Now newsletter to provide them with credible and relevant information by sharing real-time strategies and expertise to help drive their business forward during this time of change.
What does this mean for the future of hospitality?
Health and wellness will be at the forefront for guests and staff and there will be real effort to regain their trust. Hotels should very clearly communicate the efforts from their staff training, operations, and cleaning practices to make guests feel safe.
Design considerations like anti-microbial materials should be considered, especially in high-traffic areas like lobbies, check-in desks, and conference spaces, but even linens and materials used in-room. Digital check-in is already a reality and automatic controls will also enable hands-free use of lights, doors, and other operational functions. Investment in air-purifying systems to sanitize heavy-use environments will be another investment to make guests feel safe and secure.
The arrival experience may be something to reconsider as guests enter the hotel through a transitional space or safety corridor in which they have a wellness screening, sanitize, and refresh before accessing different parts of the property. There's also an opportunity to think about the flexibility of hotel spaces, as larger events and gatherings take a back seat: How can those spaces be adaptable to market demands and remain profitable? We may need to rethink occupancy and capacity per person, moving toward smaller gatherings.
Lastly, share some good news! Have you done anything to stay busy in these crazy times?
Weekly virtual happy hours have become de facto. It's something that I hope we can continue when we are all together in the same space. I have also been learning to cook, which has been a long-time passion I've wanted to pursue.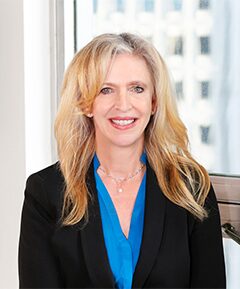 What are the biggest challenges you're facing?
The hardest part has been the instant change in the way we work and communicate. We have adapted well, but the immediate flip of the switch event that catapulted us into this new normal—albeit temporary—work situation was like being tossed into a hurricane without warning. In addition to our regular workload, there were so many immediate questions that needed to be answered—how are our employees, how are our clients, what is the financial impact, how long will this last—and the result was a continuous stream of calls via Webex, Skype, Teams, Zoom, etc. We all have been working such long hours and there still is a lot of uncertainty in our industry, so we need to be mindful of finding humor, connection, peace, and a light at the end of the tunnel.
What is your current work situation?
Our entire team went remote after March 13th, and we remain that way to date. We have five offices and regularly work in teams across these offices, so we are very used to connecting remotely. Each local team is working hard to stay close. In San Francisco, we have daily morning check-in calls, happy hours, a weekly competition around healthy living, and we have a text chain going all day long with our favorite jokes and memes to keep things light.
We are part of a large company with over 1,000 employees, so it was very important for us to get out in front of the impending industry downturn and work quickly to ensure our company's health and our employee's security. We took immediate action in reducing costs including overhead, operations, and nonessential spending. We did also enact temporary, tiered pay cuts for all employees. There have been some furloughs, hour reductions, and staff reductions across the firm, but it does not represent a large portion of our staff. We are working hard to ensure that there are no further reductions, and we can successfully ride out this unexpected event.
What are some of the positive effects of working in these new ways?
The greatest positive for many of us has been not having to commute. That is a regional issue for sure, but I, for one, normally spend a couple hours a day commuting. The only way I am able to manage the increased workload from this massive shift is by waking up and getting right to work. It has also allowed me to cook more and spend a bit more time with my son.
One of my favorite things is hearing more birds (not cars), seeing kids riding their bikes, and families walking more in my neighborhood—there is something striking about how we have had to slow down and accept change that is beyond our control. I am always struck by the sense of community and our adaptability that takes hold during a time of collective crisis. I take time to appreciate the positive moments that can be found in all of the chaos. That is a gift.
What is your pulse on the industry?
Though we are facing an unprecedented time, I keep reminding myself and my team that this all resulted from a health crisis rather than an economic crisis. We were operating in very heady times in the hospitality industry, so while we will likely see a lot of change, I also foresee a collective appetite to get us back to business as soon as it makes sense.
Some projects are continuing with no delay, some are seeing delays only due to sheltering regulations, some clients are pressing the pause button, and others are discussing austerity in budgets moving forward. We have seen it all, and we will continue to see a variety of responses depending on where projects are in the life cycle and how well capitalized they are.
What does this mean for the future of hospitality?
We are looking at two phases as we emerge from the shelter-in-place period. The first will be a reintegration phase, which will be all about how we navigate a period of time with a continued infection threat and a lot of uncertainty, coupled with a real desire to get back to living. There will still be a lot of fear and a real need to keep people safe. This will be the greatest shift in our industry, and we don't know how long it will last. We are all figuring out what it looks like and there is a lot of work to do by all of us to get ready for reactivation. The second phase will be our new normal, and it will be some combination of pre-COVID life and a wellbeing-focused reality that will make our industry stronger than ever.
Lastly, share some good news! Have you done anything to stay busy in these crazy times?
We belong to such an amazing industry and the way we have all come together has been so heartwarming. I have had so many wonderful calls, texts, and even Zoom happy hours with industry friends. I truly believe that adversity makes us stronger and when we struggle together we connect more deeply. This is a pause button that allows us to take stock of our time and refocus on what is important. I love to find the silver linings.
Jean-Michel Gathy, Denniston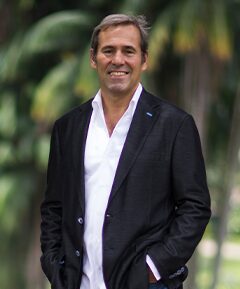 What are the biggest challenges you're facing?
The most challenging part for me has been working directly with the team on project updates. This is crucial in ensuring that we're heading toward the same goal for that particular project.
What is your current work situation?
My team and I are working in our homes, and we stay connected via WhatsApp and email. I believe we work well as a team, and we are the strongest when we are together. No one succeeds by one's self—you need a partner, a family, a team, colleagues. Like the beads on a necklace, all are of the same importance because if one breaks, the necklace falls.
What are some of the positive effects of working in these new ways?
There are many benefits to working from home. What I think is relevant right now is that we are wasting less time commuting. Cutting out a commute can be both a huge morale booster and a huge timesaver as we waste less money on gas or public transportation. Besides that, work productivity is better. Studies have shown that employees who work from home are 13 percent more productive compared with their in-office counterparts. This new method of working will motivate us and make us happier. Everyone seems to be talking about work-life balance these days, and there's no better way to improve the work-life balance than to work from home.
What is your pulse on the industry?
The hotel world is not like fashion, and trends don't simply change overnight. Ultimately, you need to design something that not only responds to the needs of the hotel, but also makes money. You have to work within certain parameters, therefore trends don't change at the same rate. What has changed are attitudes around sustainability and current innovation relates to how to build things responsibly. Material use is changing dramatically, so I'm constantly looking at new modernizations—windows that are also solar panels, aluminum pergolas made to look like wood, which don't warp and help preserve our forests. This is not just a trend, but the way the world is changing in terms of the environment. 
Lastly, share some good news! Have you done anything to stay busy in these crazy times?
My work never stops. Basically, every day, I comment on drawings and redesign things. I work for 18 hours every day. I'm an absolute maniac—I never stop. I love what I do.
Related stories:
4 Design Talents on Adapting in New Ways
3 Industry Leaders on Today's New Normal
3 Design Duos on Making the Most of Trying Times
6 Designers, Architects, and Entrepreneurs on Staying Connected
For more COVID-19-related news and stories from HD, click here.