The best restaurants tell a fully immersive story, starting with the design. Indeed, finding harmony between hallmarks of the past and present can elevate a good story to a great one. For these three popular restaurants, tradition sets innovation in motion.
Ci Siamo, New York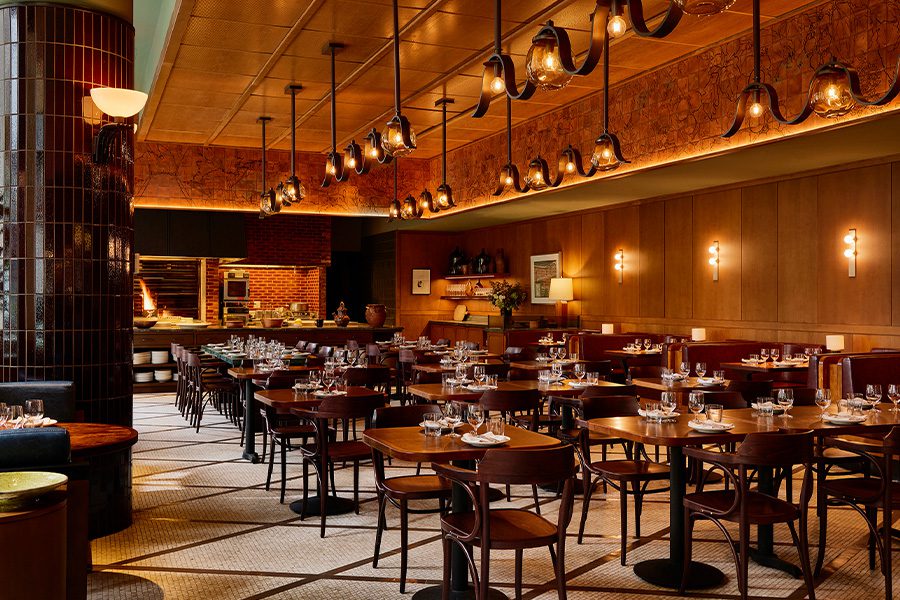 Union Square Hospitality and Goodrich are a match made in culinary heaven—and the proof is in the pasta, as well as the patina. The handsome Italian concept emerged as a key F&B anchor of the new Manhattan West development with a sexy ambiance inspired by its elevated cuisine. The design concept comprises a warm palette of terracotta, glazed ceramic, blown and cast glass, and forged metal illuminated by custom fixtures that heighten the drama. Read the full story and watch our HDTV video tour of Ci Siamo.
Lily, San Francisco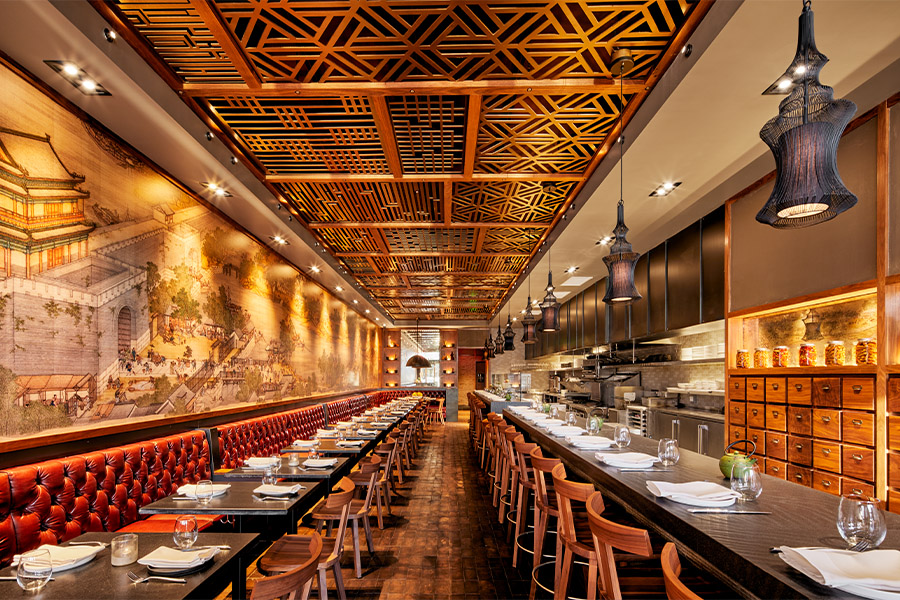 An expansive mural depicting the ancient Chinese scroll painting Along the River During the Qingming Festival commands focus at Lily in San Francisco's Inner Richmond neighborhood. The artwork weaves the influence of history across the interior, where legacy serves as a muse ripe for reinvention. The Vietnamese concept is characterized by a natural materiality of stone and blackened steel, accented by apothecary drawers and antique mirrors that invoke history and convey an East-meets-West sensibility. Read the full story.
Oiji Mi, New York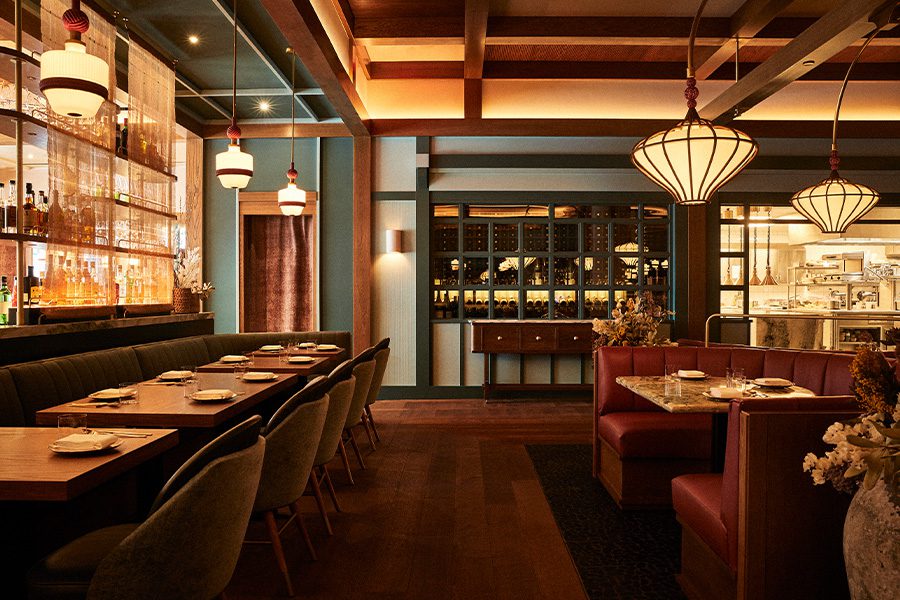 Chef Brian Kim revived his original Korean restaurant—the now-shuttered Oiji—through a more localized lens. Designed by AvroKO, Oiji Mi in Manhattan's Flatiron District offsets a traditional Korean vernacular with a sense of place via green marble, brass surfaces, and pink upholstery. A hanok, or a classic Korean residence, informs a layout comprising a central courtyard and front and back rooms, while more subtle details like knotted fabrics allude to Korean design legacies. Read the full story, and watch Kim and AvroKO chief creative officer Nick Solomon discuss the project in detail while onsite during an episode of HDTV.