Adrian Cheng unveils plan for $1.4 billion cultural complex in Shenzhen, Penn Station redevelopment proposal gets key approval, and WeWork responds to changing workplace demands. All that and more in this week's Five on Friday.
$7 billion plan to improve Penn Station takes another step forward
On Monday, in a statement from New York Governor Kathy Hochul and New York City Mayor Eric Adams, it was announced that the state and city agreed upon a funding deal for the multibillion-dollar plan to transform the dilapidated Penn Station, reports Bloomberg. A city-state governance entity would be established to oversee the reconstruction and expansion. Per the agreement, private developers that sign on to develop surrounding buildings would submit payments-in-lieu-of taxes—a program known as "PILOTs"—which, in turn, would be used to improve streets, sidewalks, public spaces, and more. However, as one NBC New York article points out, many New Yorkers are unhappy with the deal as it would give developers an estimated $1.2 billion in tax breaks.
Nightlife begins to re-emerge in Kyiv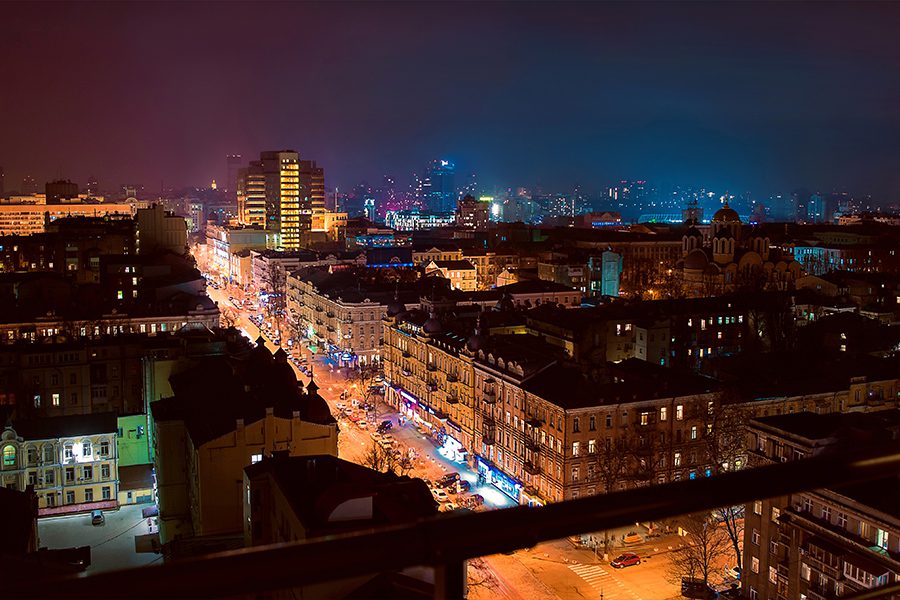 Despite continued turmoil and war, young people in Kyiv are bringing nightlife back. The New York Times reports that with each passing weekend—despite a mandated 11 p.m. curfew—it is becoming easier to find a party in Ukraine's capital. Dance floors are being filled and events like cuddle parties are even being planned to satisfy a need for close connection and to cope with more than two years filled with difficulties, all while uncertainty continues as heavy fighting takes place in eastern Ukraine, hundreds of miles away from Kyiv. "This was a big question for me: Is it OK to work during the war? Is it OK to pour a cocktail during the war?" says one bartender, Bohdan Chehorka. "But the first shift was the answer. I could see it in the customers' eyes. It was psychotherapy for them."
WeWork shifts its approach to design
View this post on Instagram
WeWork is continuing to reinvent itself after its failed IPO in 2019, an effort may be even more heightened now that COVID-19 has impacted the traditional workplace model and the developing coworking model, too. Dezeen recently interviewed Ebbie Wisecarver, the company's global head of design, to find out what changes she's seeing and how WeWork is responding to meet the demands of its clients. The most notable shift is seen in their overall model—offices now incorporate a larger variety of meeting spaces and softer, lounge-style seating to allow for greater flexibility and collaboration. "A lot of our older spaces had a sea of desks, and no one wants that anymore," Wisecarver says. Plus, the company, which operates 756 locations across 38 countries, is now serving more large businesses and organizations than ever before. Large enterprises account for about 50 percent of WeWork's client base, compared to approximately 40 percent in 2019.
Developer Adrian Cheng plots his next big move
New World Development CEO Adrian Cheng is taking K11, the art-meets-commerce empire he founded in 2008, to Mainland China, reports ARTnews. Announced last week, the forthcoming K11 ECOAST project will comprise more than 2.4 million square feet and will be worth an estimated $1.4 billion. The waterfront complex will include a multipurpose art space, office building, and promenade in Prince Bay in Shenzhen's Nanshan district. David Chipperfield Architects, OMA, and Sou Fujimoto are all involved in the project, which is slated to debut late 2024. (For more about Cheng, check out HD's August 2021 interview with him.)
Catch up on Hospitality Design's HDTV video series
Launched in May, HDTV explores the ins and outs of what goes into designing and developing hospitality projects. The growing video series includes an episode with Rockwell Group's David Rockwell on location at the CIVILIAN Hotel; restaurateur Danny Meyer and designer Matthew Goodrich at Ci Siamo; and, most recently, a tour of Pendry Manhattan West with GACHOT cofounder Christine Gachot. The lifestyle hotel brand's inaugural New York outpost features 164 rooms, five F&B outlets, and more within a billowing Skidmore, Owings & Merrill high-rise in the splashy new Manhattan West mixed-use development. New HDTV episodes are released on the last Tuesday of each month on YouTube.