Air travel complaints have nearly quadrupled since 2019, more New York restaurants and bars are becoming worker-owned, and hoteliers begin to thoughtfully consider Gen Zers traveling preferences. All that and more in this week's Five on Friday.
Is it time for hotels to start responding to Gen Z?
While Gen Z—individuals born between 1997 and 2012—is still growing up and just beginning to accumulate spending power, it's not too early for hoteliers and brands to begin considering the generation in marketing strategies, offerings, and more, says a recent Skift article. (According to McKinsey & Company, Gen Zers are predicted to make up a third of global spending by 2035.) The consensus is that the up-and-coming generation is looking for connection and community, and authentic experiences that transcend the digital world. "Social media is a strong tool for brands to reach this generation," says Chelsea Bachman of MMGY Travel Intelligence. "We can't say for sure that this will be the only thing dictating how Gen Zs find out about brands in the future. But the propensity to turn to social media for travel information and inspiration is definitely there for this generation." (Related: Langham Launches Hotel Brand for Millennials and Gen Z)
Disney cuts metaverse division amid company restructuring
The Walt Disney Company has eliminated the 50-person team leading its next-generation storytelling and consumer-experiences division, the Verge reports. This unit, which was created in February 2022, was responsible for spearheading the company's metaverse strategies. This week's news comes one month after Disney announced it would reduce costs by approximately $5.5 billion and cut about 7,000 jobs (or 3 percent of its total global workforce) in three rounds of layoffs. The second round, impacting several thousand employees, is expected to happen in April. (Related: The Hotel Industry Enters the Metaverse)
Air travel-related complaints have skyrocketed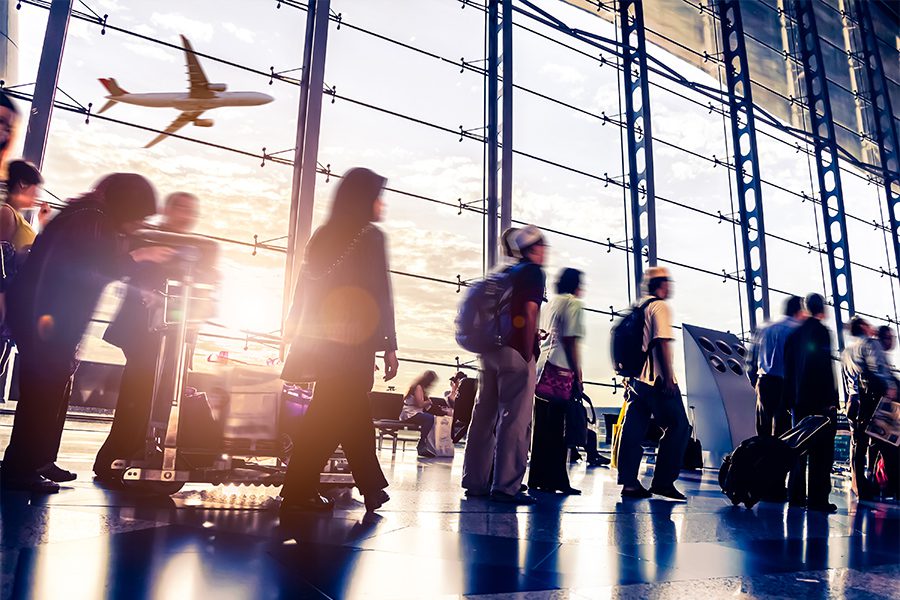 According to data collected by the U.S. Department of Transportation, travelers logged a total of 60,732 complaints between January and November 2022. This is a fourfold increase compared to the prepandemic levels, according to the Wall Street Journal. Data for December 2022 is not yet available, however the nearly 61,000 issues far exceed the 15,342 complaints that were filed in 2019. Difficulty getting refunds was the top complaint last year, while flight problems like delays and cancellations came in second. The report also notes that approximately 181,000 flights, operated by the country's largest airlines, were cancelled in 2022.
New York's hospitality landscape is becoming more employee-owned
In a move to make hospitality careers more equitable and appealing, an increasing number of restaurants, bars, and wine shops in New York are shifting to worker-owned models, reports Eater. In some situations, this change is in lieu of attempting other strategies for better working conditions, like going gratuity free. Cocktail bar Donna, for instance, shuttered its Williamsburg, Brooklyn location in 2021 and will relaunch in Manhattan's West Village this spring as an employee-owned establishment with the help of the Working World, a Brooklyn-based organization that supports worker cooperatives.
Not-to-miss products at HD Expo + Conference 2023
HD Expo + Conference is just 32 days away! As we gear up for the three-day show at Mandalay Bay in Las Vegas, Hospitality Design associate editor Kathryn Greene has been hard at work uncovering the new products this year's exhibitors will showcase. From seating and lighting to fabrics and technology, we've compiled a sneak peek of 30 exciting debuts that will be amongst the hundreds on display on the show floor May 2nd­–4th. There's still time to register for #HDExpo2023.