Photoshop integrates artificial intelligence, Wyndham Hotels & Resorts may have a buyer, and the countdown is on to the HD Awards! All that and more in this week's Five on Friday.
Pantone's newest shade highlights biodiversity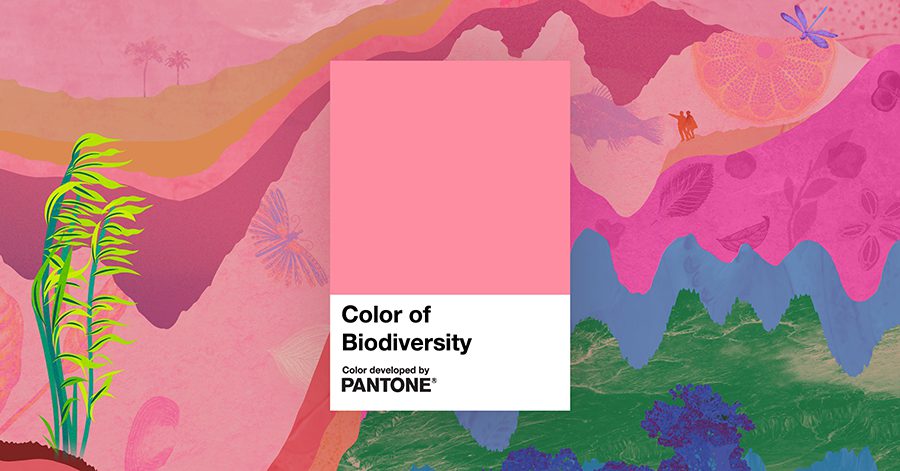 Due to factors like deforestation, pollution, and climate change, a million species are currently under threat of extinction. Continued erosion of the Earth's biodiversity will have catastrophic effects on the ecosystem. To highlight the importance of biodiversity and its preservation, the Pantone Color Institute (PCI) worked with TEALEAVES and other nonprofit organizations to create a color that draws attention to the cause and aims to educate the public. The bright pink hue, the Color of Biodiversity, nods to the oldest pigment discovered on Earth, found in 1.1-billion-year-old marine sedimentary rocks of the Taoudeni Basin in Mauritania, West Africa, whose bright coloring came from the molecular fossils of chlorophyll produced by ancient photosynthetic organisms. "This most ancient place on Earth as inspiration could highlight what was found in the Earth before it was inhabited, and humans had the opportunity to sully the environment's natural resources," says PCI vice president Laurie Pressman.
Adobe jumps on the AI train
Earlier this week, Adobe added artificial intelligence capabilities to Photoshop. The new feature allows users to use text prompts to edit images, according to Artnet. Content credentials, developed in collaboration with the Content Authenticity Initiative, will be attached to images to ensure that users know what is original and what has been altered using AI. This software is now in the beta release.
Choice Hotels looks to buy Wyndham
Choice Hotels International is exploring the option to purchase Wyndham Hotels & Resorts, the Wall Street Journal reports. Both companies are valued at approximately $6 billion and if combined, the joint venture would create one of the largest budget hotel companies in the U.S. Choice Hotels includes brands like Quality Inn and Econo Lodge, while Wyndham comprises Travelodge, Days Inn, La Quinta, and more. Choice and Wyndham operate with franchising models and are presently franchising 7,000 and 9,100 hotels, respectively.
David Adjaye creates a point of reflection at the Venice Architecture Biennale
View this post on Instagram
In conjunction with the Venice Architecture Biennale, which is taking place through November 26th, Ghanaian-British architect David Adjaye designed the Kwaee pavilion, Dezeen reports. The pointed, triangular structure is made of blackened wood and features a trio of openings. Overlooking the shipyard at the Arsenale, Kwaee—which means forest in Twi—was created as a place to gather and reflect. Lectures and performances will also be hosted at the space. "The overall design aims to support conversation and reflection, presenting doorway, platform, assembly, and window in a single, unified entity," said Adjaye.
It's not too late! Get your tickets to the HD Awards
In less than two weeks, the winners of the 19th annual HD Awards will be announced live onstage in New York. The evening kicks off on Tuesday, June 6th at Cipriani 25 Broadway with a cocktail reception at 7 p.m., followed by the awards show. In addition to revealing this year's project and product winners, the recipients of HDAC's Awards of Excellence, the Hotelier and Design Firm of the Year, and the HD/West Elm Student Product Design Competition will also be honored. Purchase your tickets today!