Choice Hotels' buyout offer of Wyndham Hotels & Resorts fails, new details emerge about smart city the Ellinikon, and Bottega Veneta opens a school committed to preserving traditional techniques. All that and more in this week's Five on Friday.
Remembering Celia Geyer of Belmond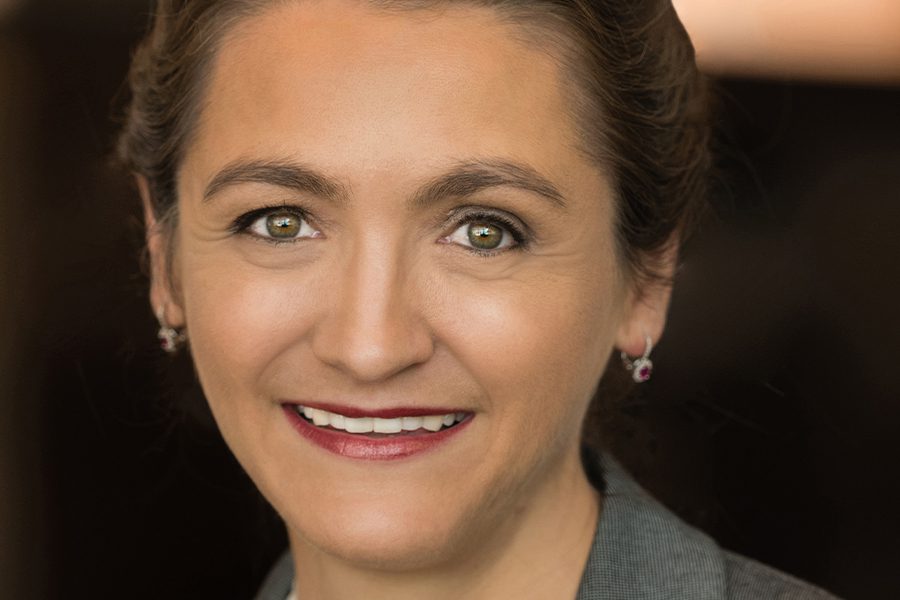 A statement from hospitality company Belmond confirms Celia Geyer, senior vice president of design and project development, has died. Geyer was tragically killed alongside her husband and their tour guide during a safari trip in Uganda's Queen Elizabeth National Park, writes Sleeper. Since joining Belmond in 2018, Geyer led the group's design vision, overseeing global projects in logistics, sustainability, and in some cases, local politics. In a LinkedIn tribute, Belmond's CEO Dan Ruff remembers Geyer as "a force of nature—full of unique skills, ideas, creativity, passion, and action. She was incredibly resilient, always seeing the positive in challenging and complicated projects." (For more about Geyer, read our August 2019 interview.)
Wyndham rejects Choice Hotels' unsolicited $8 billion buyout offer
After six months of intensifying negotiations, Wyndham rejected Choice Hotels' $8 billion buyout offer, reports the Associated Press. Choice first approached Wyndham in April with an offer of $80 per share, then increased it twice until it reached $90 this Tuesday before the deal fell through. Choice—with roughly 7,500 hotels in 46 countries—was looking to absorb a much larger chain in Wyndham, which operates a 9,300-hotel portfolio that includes Howard Johnson, Days Inn, and Travelodge. Wyndham's chairman Stephen Holmes described "Choice's offer [as] underwhelming, highly conditional, and subject to significant business, regulatory, and execution risk."
Bottega Veneta introduces an artisanal craft academy
Deepening its longtime commitment to traditional technique and craft, Bottega Veneta announced the opening of Accademia Labor et Ingenium (Academy of Craft and Creativity). The school will enroll 50 students per year, with a guarantee of employment from the fashion house upon completion, writes Wallpaper. The program includes lessons led by Bottega Veneta master artisans, upcycling and reskilling opportunities for existing employees, and partnerships with local organizations to celebrate other Italian-made crafts in the region. "With the Accademia, we take the collective ethos at the heart of Bottega Veneta to a new level, building on our rich history of skill-sharing and innovation to nurture the artisans of the future," says Bottega Veneta CEO Leo Rongone.
A smart city begins to emerge in the Mediterranean
Smart cities continue to make headlines as the subject of both innovation and controversy. The idea of smart cities is to create communities where all essential services are accessible in 15 minutes or less by foot, bike, or public transportation from people's homes. According to Designboom, the Ellinikon on the coast of Greece is poised to be a pioneering example of these futuristic microcosms. Located at the former Athens International Airport, which operated from 1938 to 2001, the community will comprise homes, retail, offices, leisure, entertainment, and cultural activities, all centered around a nearly 500-acre park. The recently announced Little Athens neighborhood, for example, will be home to Park Rise, a residential development designed by architectural firm Bjarke Ingels Group (BIG) comprising 88 one- to five-bedroom homes across five building cores.
Boutique Design announces its 2023 Designer of the Year
Hospitality Design's sister brand Boutique Design will honor Elder & Ash as the 2023 Design Firm of the Year at next month's Gold Key Awards. Based in Amesbury, Massachusetts, Elder & Ash is a full-service creative design studio, helmed by hoteliers Rob Blood and Megan Kennedy—the husband-and-wife team is also behind Lark Hotels, Bluebird by Lark, Awol, and Lark independent brands. Join us as we celebrate Elder & Ash's achievements at the awards gala on November 13th at Cipriani 42nd Street in New York to close out BDNY. Register for BDNY and purchase tickets to the event now!