Developed by Tishman Speyer and built by Turner Construction, the Spiral skyscraper has officially opened in Manhattan's Hudson Yards neighborhood.
The 66-story structure was designed by Bjarke Ingels Group (BIG) in collaboration with Adamson Associates Architects, and marks BIG's first completed supertall commercial high-rise in New York. The building, which stands more than 1,031 feet tall with 2.8 million square feet of space, is pursuing LEED Silver certification.
The Spiral's glass panel façade resembles a conservatory, revealing a bright, art-adorned lobby with lush greenery. As a nod to the area's industrial history, the lobby incorporates seven different metals, with floor panels that precisely match the dimensions of the precast concrete planks on the adjacent High Line park. "The Spiral punctuates the northern end of the High Line, and the linear park appears to carry through into the tower, forming an ascending ribbon of lively green spaces, extending the High Line to the skyline," says Bjarke Ingels, founder and creative director of BIG.
The building's design draws inspiration from classic Manhattan skyscrapers like the Empire State Building, while its slender proportions and modern materials reflect contemporary high-rise architecture. Cascading landscaped terraces and hanging gardens spiral up the tower, providing each office floor with accessible outdoor space and sweeping views of Manhattan, the Hudson River, and New Jersey from its terraces.
The building also integrates a water management system that collects and treats overflow rainwater then redistributes it across the tiered landscaping to save millions of gallons of water per year.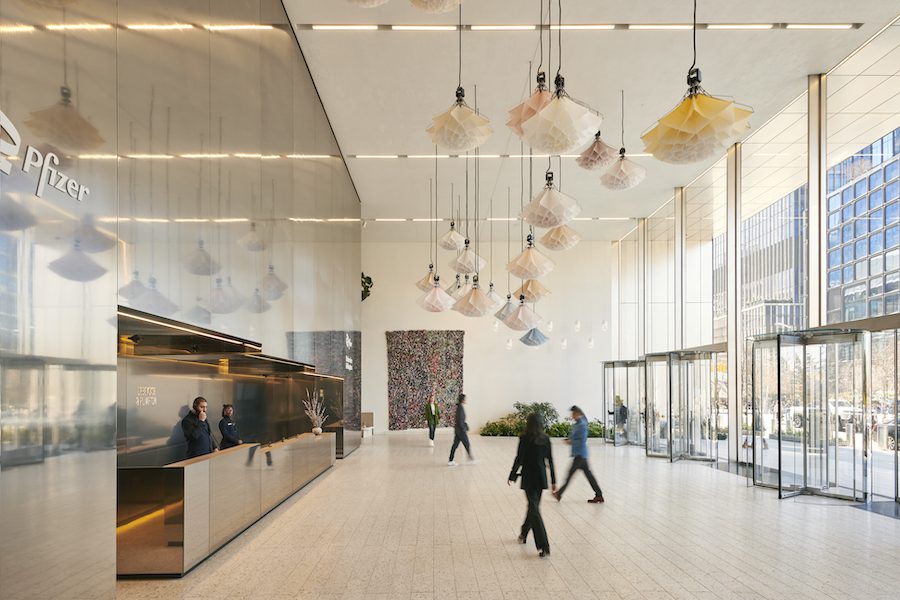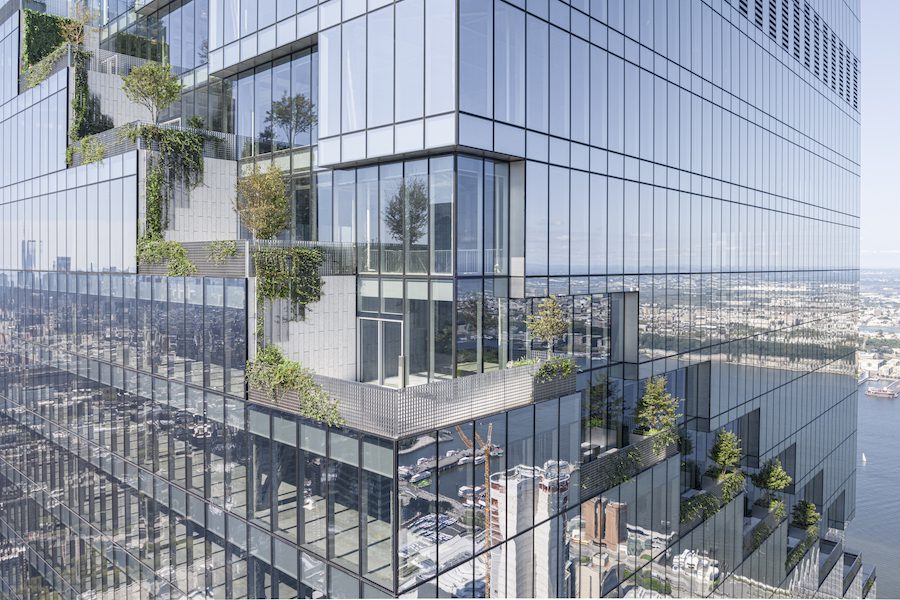 More from HD:
HDTV Goes Inside Hôtel Barrière Fouquet's New York
These New Hotel Brands Put Authenticity at Their Core
The Hospitality Industry Makes Strides in Sustainability