While many people in hospitality find themselves in it due to an instant infatuation or being born into it, Brian De Lowe's foray into (and subsequent love for) the industry was more of a slow burn. Although the California native worked as a valet and bellman at a Marriott while in high school, he wouldn't look for or find his niche until after college.
After graduating from the University of Southern California, where he majored in business, De Lowe took some time to travel throughout South and Central America before returning to the West Coast to enter the real estate business. For the next four or five years, he helped develop lofts and condominiums around Los Angeles. Finding himself missing Latin America, he moved to Mexico to pursue real estate projects with American capital. The projects that made the most sense were hotels, and the process cemented his affinity for hospitality.
"I love that [hospitality] requires being well-rounded in all the things I'm passionate about, from understanding art and design and the greater cultural zeitgeist to knowing about the latest consumer dining trends," says De Lowe.
De Lowe then linked with veteran developer Brad Korzen, first as vice president of business development for Viceroy Hotel Group, and now as president and cofounder of the Kor Group and Proper Hospitality (after Korzen sold Viceroy in 2012), which they launched with hospitality veteran Alex Samek in 2014.
A response to what they perceived as a hole in the market for elevated yet experience-driven hotels in culturally interesting cities, Proper Hospitality sets out to create iconic properties that feel lived-in and highly curated for what they describe as the creative nomad. Here, De Lowe spends his days focused on finding the best locations, brand partnerships, and F&B collaborators.
In addition to the Ingleside Inn in Palm Springs, California, the company owns and manages the Avalon Hotel in Beverly Hills and Palm Springs and the new affordable lifestyle brand Hotel June, with outposts in Malibu and West LA. The flagship luxury-lifestyle Proper brand has four locations, each imbued with California's laidback aesthetic, thanks to designer Kelly Wearstler's eclectic and layered style.
"Community is central to all we do," explains De Lowe. "That's why we name our locations with the city first, rather than our brand name. We're attracted to buildings and spaces that capture the unique nature of their neighborhoods and aim to further this focus on community in the design of each property."
Following Proper outposts in Austin, San Francisco, and Santa Monica, the brand's newest addition, Downtown LA Proper, is housed inside a 1920s-era Renaissance Revival landmark building that was once a high-end club, counting Hollywood legend Cecil B. DeMille among its membership ranks, before being transformed into a YWCA during the 1960s. To root the 147-room property in its location, work began from the façade, drawing on the architecture of Spanish missions throughout California, as well as the historic Los Angeles Herald Examiner building across the street.
To maintain the building's integrity, original window casings and brickwork were retained, while the Wearstler-designed interiors are resplendent in jewel tones and plasterwork for a modern touch. Its past use as a YWCA also lent it unique spaces, like bank vaults transformed into walk-in closets, repurposed antique phone booths, and the Basketball suite crafted from the vintage former court.
"As Downtown LA Proper is the latest collaboration between Proper Hospitality and Kelly Wearstler, we were excited to see our creative visions come to life in a building with such a rich history," says De Lowe. "The Proper brand is fiercely local and very much rooted within the community, so Kelly looked to Downtown LA as her muse for the interior, having soulfully weaved in local design elements to ensure that the hotel provides a strong sense of identity. Her one-of-a-kind vision deftly layers the historic building's vestiges of the 1920s with elements of Spanish, Portuguese, Mexican, and Moroccan design."
Wearstler also helped identify local artists, who were commissioned for installations in unexpected areas. From the moment guests enter, they begin to experience bespoke touches, starting with pink frescoed ceilings and walls by artist Abel Macias. At check-in, Morgan Peck crafted a dramatic reception desk sheathed in black ceramics. And inside the 2,777-square-foot Pool suite, the hotel's largest and a holdover from the YWCA, a ceramic tile mural by Ben Medansky runs alongside the length of the 35-foot-long pool.
Showcasing the property's passion for the community also extends to the F&B concepts. "When traveling, dining and food culture are a big part of what brings me to destinations and are a huge part of what I focus on when I'm there," says De Lowe. "When opening hotels in new markets, one of the highlights of my job is linking with local culinary partners who are doing inspiring things in their communities. Larger hotel brands might focus on the big-name partners with 20 or 30 other hotel restaurants. At Proper, we focus on the local hero partners that both resonate with the community and introduce travelers to something new. In that way, we're able to offer our guests a dining experience that feels like it's interconnected with the city."
To achieve this in LA, Proper tapped James Beard Award-winning local restauranteurs Suzanne Goin and Caroline Styne to create three concepts. Signature restaurant Caldo Verde channels Portuguese influences, rooftop lounge Cara Cara features Mexican flavors and wood-fired dishes, and cocktail bar Dalia (opening fall 2022) will be an intimate respite from the busy city. "They're each story-filled spaces that unite the experiences of our chefs, the myriad influences that LA offers, and ingredients that spotlight the best of California," says De Lowe.
New Proper hotels are debuting soon in Miami, Portland, and Palm Springs, further cementing De Lowe's trailblazer role. "Given that hospitality is an industry where we all have to work so much, it's great to love so many aspects of it," he says. "Plus, its challenges, complexities, and various moving parts make it impossible to get bored."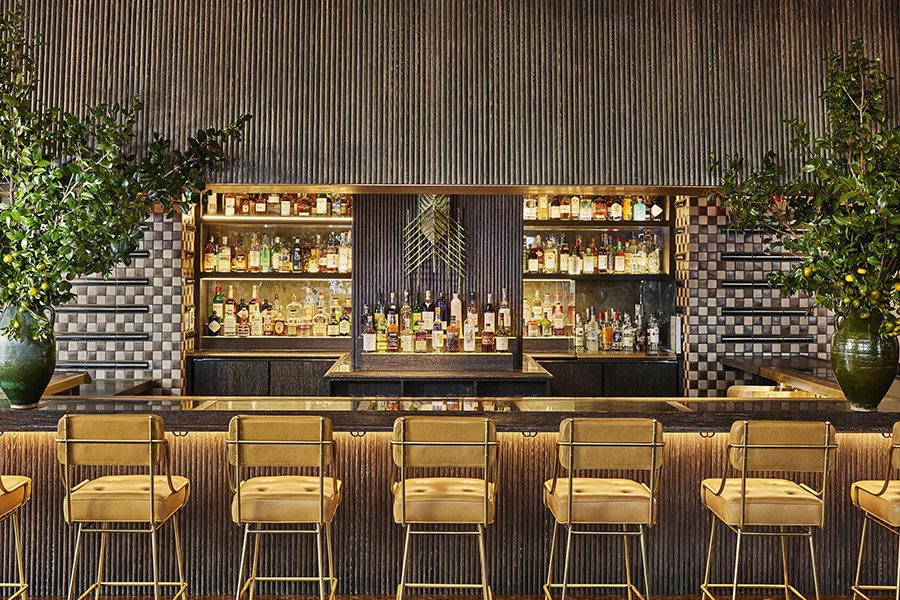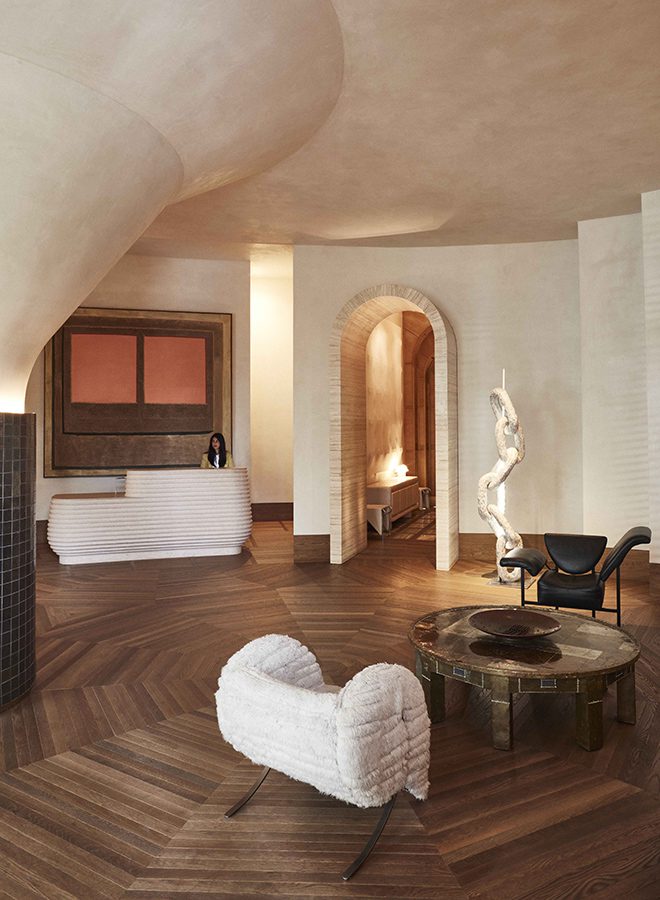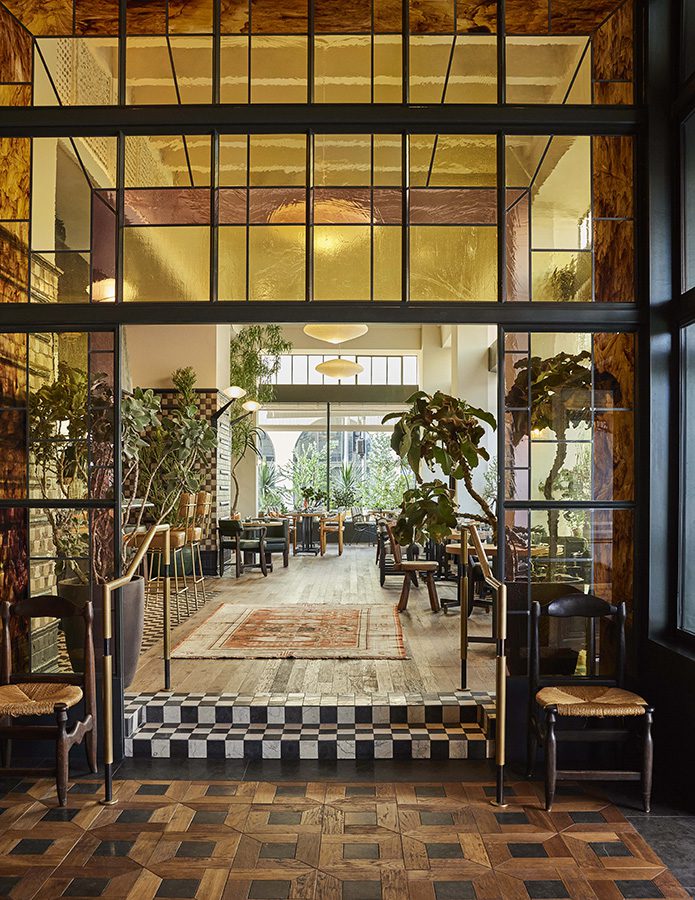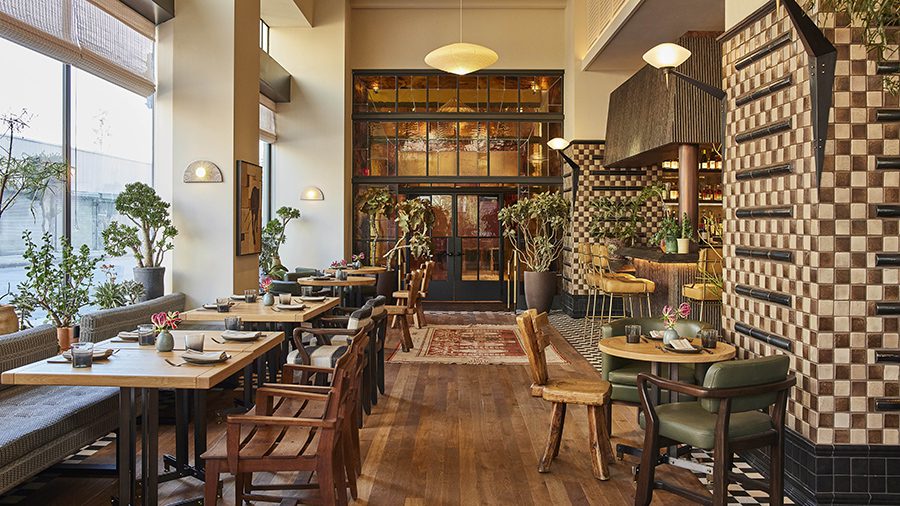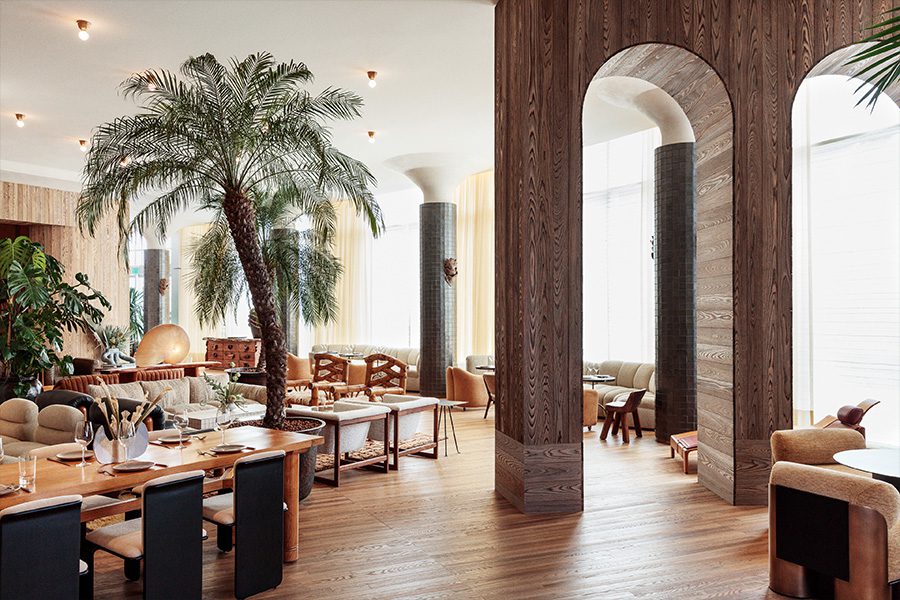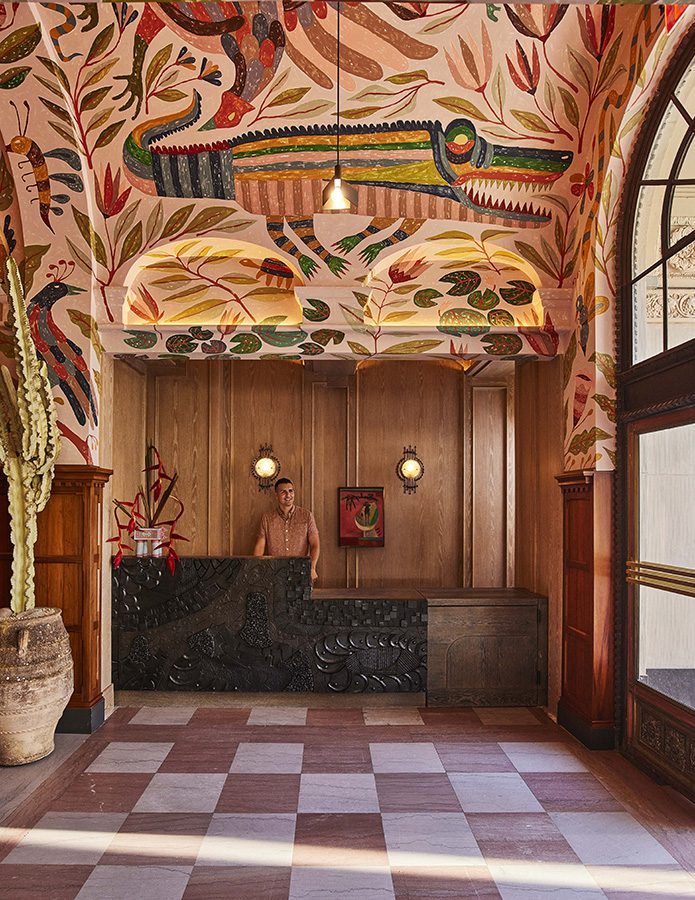 This article originally appeared in HD's July 2022 issue.