This year marked the launch of Mercato Place, a new online sampling solution for the A&D community. The materials marketplace newcomer, helmed by founder and president Ray Sayers, focuses on providing a highly curated platform that puts the focus on people, good design, and environmental responsibility. Here, Sayers shares how Mercato Place came to be, what we can expect from the platform, and more.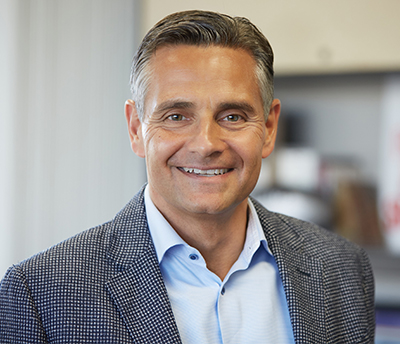 HD: Tell us about your background.
Ray Sayers: In 2004, I acquired Thoroughbred Fulfillment, a service started in 1995 dedicated to delivering custom fulfillment and distribution services with a high degree of operational efficiency and accuracy. Thoroughbred had eight clients and 21 employees when I first acquired the company. Today, the company services 85-plus clients across the contract furniture, contract textiles, and residential furniture segment and employs more than 160 people in Zeeland, Michigan, where we are based.
I acquired Thoroughbred after a 10-year career in sales and marketing with 3M in Chicago and Saint Paul, Minnesota and Cascade Engineering in Grand Rapids, Michigan. After I left Cascade Engineering in 2002, I decided to take a shot at starting my own business. I visited over 100 companies and made offers to around a dozen before finally coming across the Thoroughbred opportunity. I closed the deal in 2004, and the rest is history.
HD: What spawned the idea for Mercato Place?
RS: Mercato Place was an idea that our brand partners brought to us. They saw a demand for a new platform and asked that we support that demand, so we did. We developed Mercato to provide a win-win-win scenario for the brand partners, the A&D community, and Mercato Place. We don't win unless everyone does.
HD: What makes the platform simple and user-friendly?
RS: Users will find Mercato Place to be different from existing sampling sources. Designers will not get lost in a clutter of products—instead, they will find a curated space created especially for them. Our platform is focused and concise, allowing users to look at top brands that meet their needs without having to filter through hundreds of options. Mercato Place is not a clearinghouse for products from multitudes of manufacturers. While many choices can be great, they can also create a confusing and time-consuming user experience.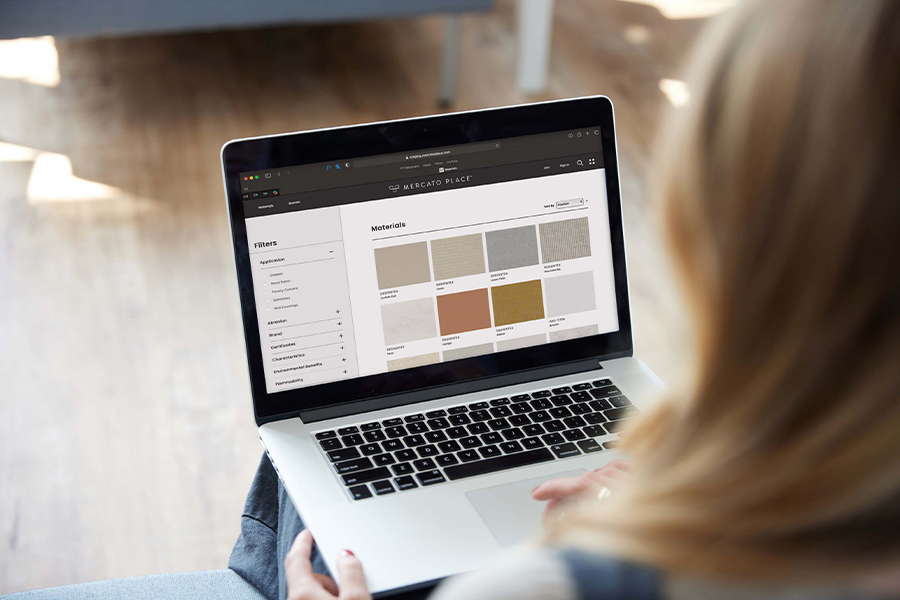 HD: What sets you apart from your competitors?
RS: Our platform is not just a place to work, it's a community. With Mercato, our partner brands can express their unique personalities with reciprocal links and content. We support our brands by putting their messaging and branding first, making sure to promote their business on their terms.
HD: In what ways is Mercato Place eco-friendly?
RS: Environmental stewardship is an integral tenet of our brand ethos. Overnight shipping is exponentially more damaging to the environment so we offer eco-friendly shipping options for our samples. Our sample takeback program includes a prepaid shipping label, making returns simple and free for the customer. Once returned, samples are processed and sorted—those in good condition will return to the sample library, while others will be recycled responsibly.
HD: You're also partnering with a tree-planting nonprofit organization. Tell us about that.
RS: We are honored to partner with One Tree Planted, a nonprofit organization focused on global reforestation. The company has joined the Million Tree Challenge. With each new registration to the Mercato Place website, we will plant a tree and have committed to planting a minimum of 10,000 trees in U.S. national forests in 2022. One Tree Planted's efforts contribute to wildlife conservation, combating climate change, restoring wildfire sites, and benefiting local communities.
HD: What's next? Any plans for expanding Mercato Place?
RS: We are looking forward to growing our brand partnerships, honing in on innovative ways to service the A&D community, and growing offerings. We are very happy to be collaborating with platforms like Mortarr to expand our creative and logistical capabilities while tapping into their vast professional network.
This sponsored content was created collaboratively by Mercato Place and HD. To find out more, go to mercatoplace.com.