A calming, meditative feel pervades Aman New York from the moment guests step into the double-height atrium. Past the natural fabric-wrapped walls, they enter the elevator lobby, adorned with a sculpture and stone desk, and then make their way up to the 14th-floor reception. "That's two layers of doors that isolate you from the noise. Basically, your mind has already switched off the New York City streets," says Jean-Michel Gathy, principal of Kuala Lumpur-based Denniston.
Serenity is intrinsic to the Aman brand, which flaunts a DNA that Gathy says was "developed over the years by the three main architects of Aman—the late Kerry Hill, Ed Tuttle, and myself." In fact, Gathy has designed numerous properties in the collection and is currently working on nine more, including in Miami Beach, Bangkok, and Saudi Arabia. That organic approach has led to a signature Aman aesthetic that's at once elegant and refined with muted colors and a simplicity of materials "within the context of peacefulness," Gathy says.
Deftly integrating each hotel into its respective location is another Aman hallmark. "For example, Bhutan is spiritual, Bali is cultural, and the Philippines is beachy. New York is energy," says Gathy, and that translated to the creation of a true haven "right in the middle of the action—not only in terms of traffic, but also people, power, shopping."
Housed within the Crown Building, a Beaux-Arts icon at the corner of Fifth Avenue and 57th Street, the 83-suite hotel, complemented by a slate of 22 urban Aman Residences, melds oak, walnut, and cinnamon woods with bronze, brass, and black steel. Commodious soundproof suites were challenging to reconfigure given the structure's previous design as an office tower, but all now showcase expansive windows and fireplaces—a first for a New York hotel.
These spaces also stand out, according to Gathy, because of the "layering of paneling behind the bed and this fabulous reproduction of famous 15th-century Japanese painter [Hasegawa Tōhaku] on the wall." Bathrooms outfitted with deep oval-shaped soaking tubs are also a highlight. "It is separated from the bedroom by these articulated pivot panels with light inside," adds Gathy, noting how the panels can be opened for transparency or fully closed for privacy.
Wellness is at the core of Aman Resorts, and here, the nearly 25,000-square-foot spa takes over three floors, a result of the building's geometry, Gathy says. Enveloped in shades of gray and light wood, the 10th floor stars a 65-foot-long pool and the Spa Houses, each appointed with its own double treatment room featuring a hammam or wood-clad sauna, a spacious living area with a fireplace, and a large outdoor terrace with a warm bath and plunge pool covered by a canopy for year-round use.
Gathy imbued the F&B concepts with a buzzy New York feeling that still invites a sense of serenity. Arva, the Italian restaurant, is the "power lunch" destination, as Gathy describes it, where lighting designer Enrique Peiniger has fashioned narrow beams of light that illuminate tables but also add an air of privacy. On the other hand, Nama, with its hinoki wood counter for omakase dining, is an elegant, textured expression of Japanese design. "The ceiling has been painted by hand by local artists. We have different layers of cords and ropes and bamboo-chic windows," explains Gathy. "It is a little bit more animated and sophisticated." Further, the speakeasy-style Jazz Club is a subterranean lair accessed via a nondescript black elevator. Inside, the 3,000-square-foot performance lounge boasts a 1962 Steinway piano and nods to the 1920s Prohibition era with a dramatic palette of gray and black.
Especially arresting is the lush 7,000- square-foot Garden Terrace. Open all year, the wraparound space, complete with reflecting pools, firepits, and Asian-inspired landscaping, is another New York rarity. "We design, we create, we craft. Our hotels are bespoke. That's why Aman is special," says Gathy. "We want to continue that legacy."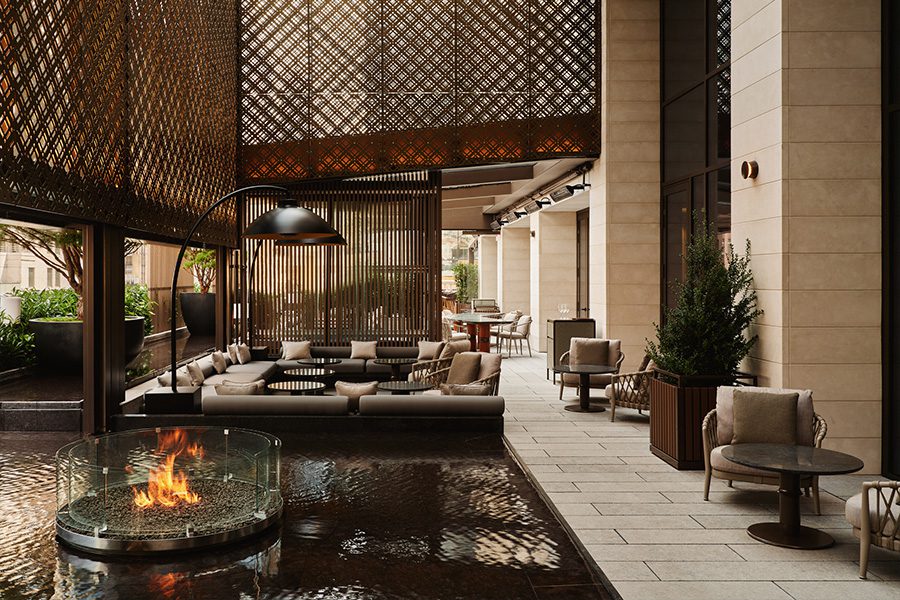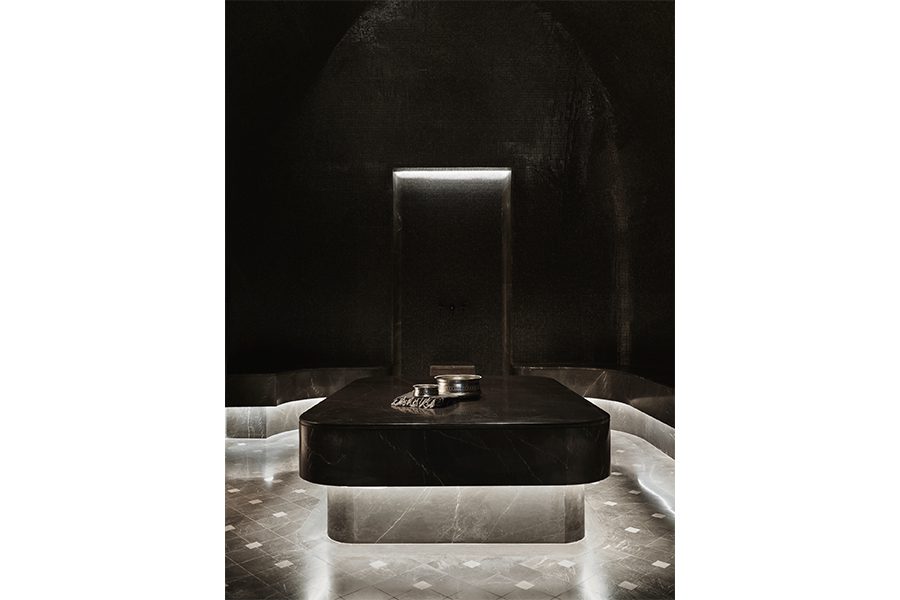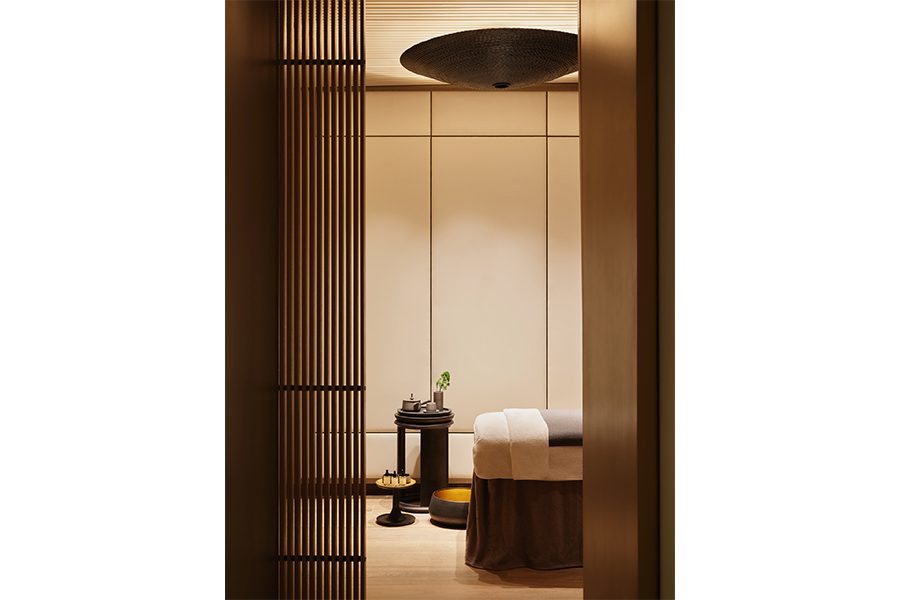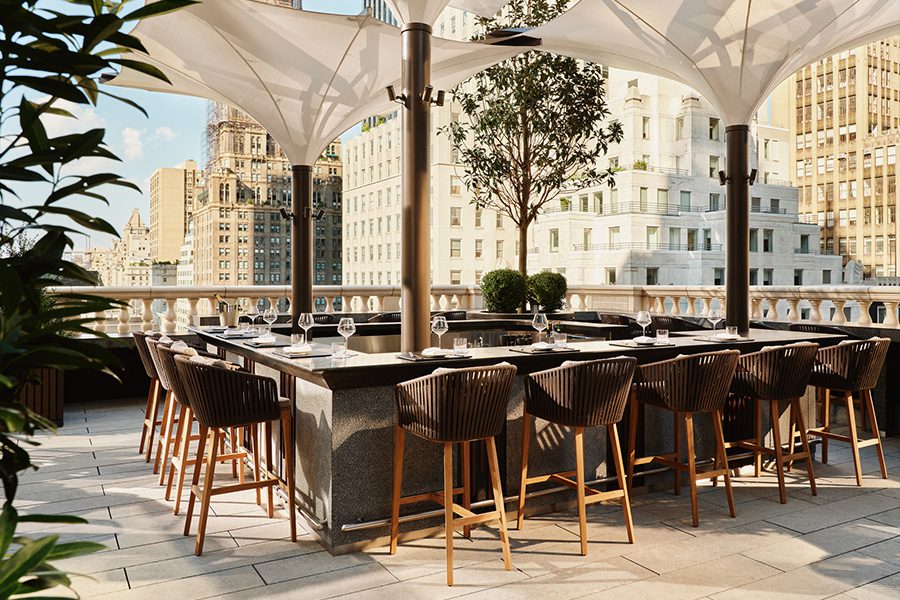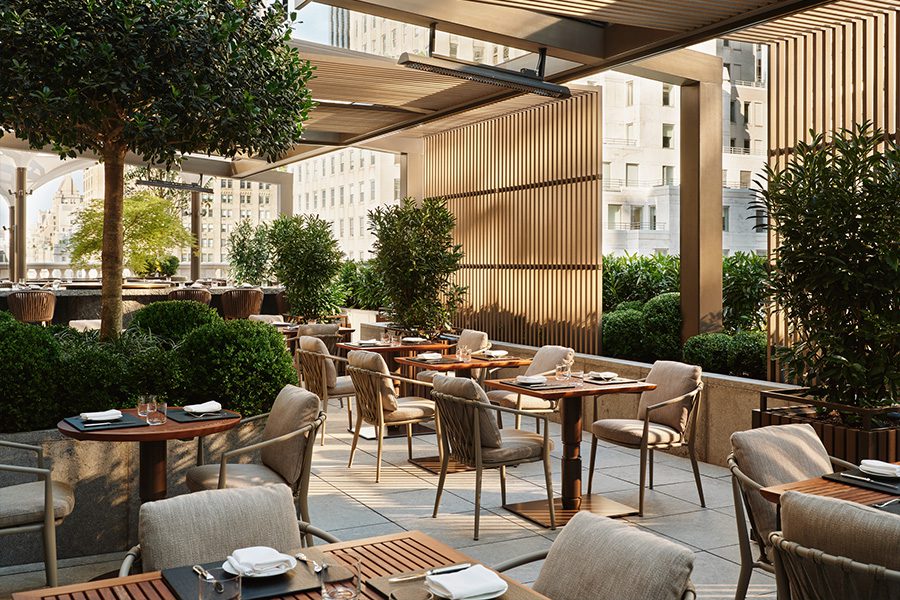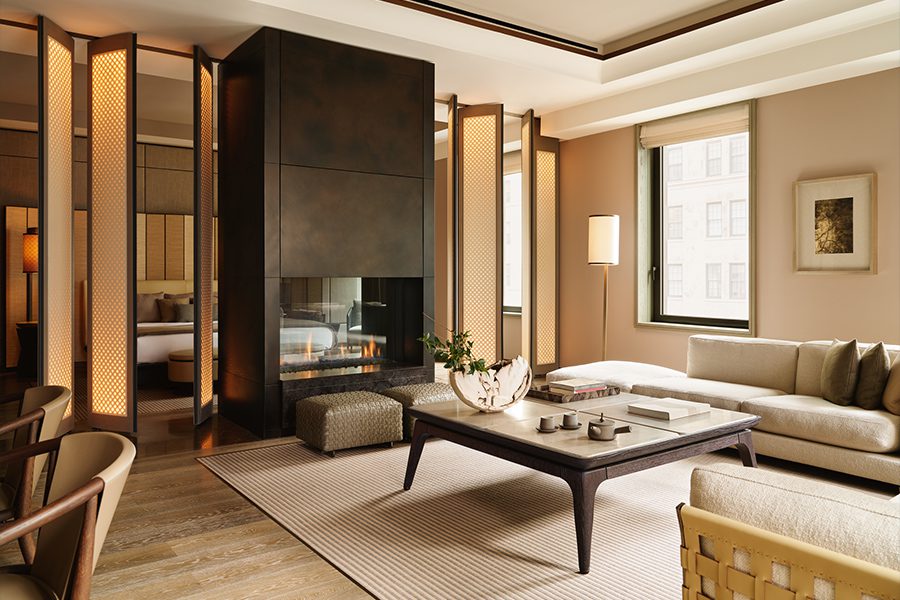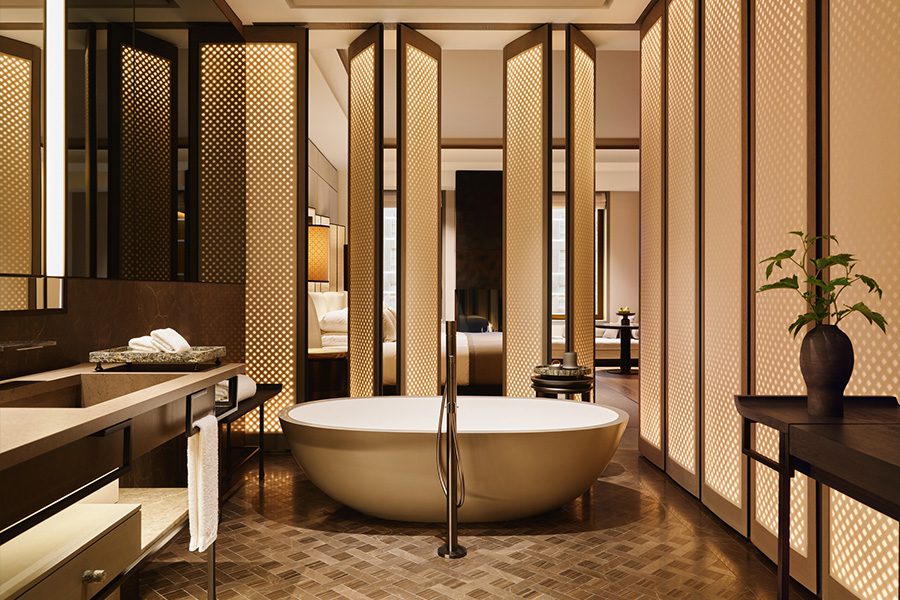 This article originally appeared in HD's October 2022 issue.