Hushed Choeng Mon Beach, a white sand retreat on Koh Samui, is the tropical location for Kimpton Hotels & Restaurants' latest venture in Thailand since the well-received 2020 arrival of the Kimpton Maa-Lai Bangkok. (Kimpton Khao Yai, a Pak Chong wellness resort, is slated for 2024.) The 138-key Kimpton Kitalay Samui, a mix of guestrooms, suites, and villas, "wasn't designed as a Kimpton at the outset and the brand was changed late in the game based on our property's success in Bangkok," says Ave Bradley, the hotel company's creative director and senior vice president of design. "We came in and put a layer on an existing design."
But that layer, courtesy of Bangkok-based P49 Deesign, is an impactful one that draws from both the local landscape and heritage while showcasing Kimpton's signature jubilant aesthetic. Its prime location overlooking the Gulf of Thailand (in the South China Sea, part of the Pacific Ocean) imbues the hotel with a natural beauty, buoyed by the "irreplaceable Thai spirit of graciousness," says Bradley. "I adore the country and the Thai people and culture beyond words."
In fact, the minute you walk in [the lobby] you are focused on the ocean view ahead," says P49 Deesign partner Carl Almeida. "With the blue still water and yachts anchored, this sets the scene for an idyllic resort." Thirteen of the 21 villas, which "have a strong reference to the Thai vernacular through the architecture and the use of wood, are located on the seafront to be at one with the beach," adds Almeida. So are the lively Shades Ocean Lounge & Pool and FishHouse Restaurant and Bar, the contemporary seafood destination reminiscent of a laidback weathered shack "where fish are brought in directly from the fishing boats."
FishHouse reinforces the larger historic narrative that the design scheme was based on. "Traditionally, Samui being a small island, fishing is one of the main occupations. The hotel takes on this fisherman's village story as a reference to Samui as a whole," says Almeida.
For example, the main lobby building is clad in dark vintage wood and was envisioned as the chief fisherman's home. To honor Kimpton's upbeat design DNA, P49 eschewed more rustic elements for light, fresh interiors marked by color blocking and boldly patterned fabrics that contrast with a neutral palette.
Along with the library-inspired Lanai Bar & Lounge and the greenery-laden Boho Thai Lifestyle Café, there is the Pimãanda by HARNN spa, as well as a split-level kids club. "Even though it is a large property, the spaces make you feel like you are in a luxurious boutique hotel, which, in fact, is the objective of any Kimpton," says Almeida. "I love the reception and lobby lounge and bar and how they flow between each other. They feel so residential and relaxed yet have this amazing vibrancy and personality."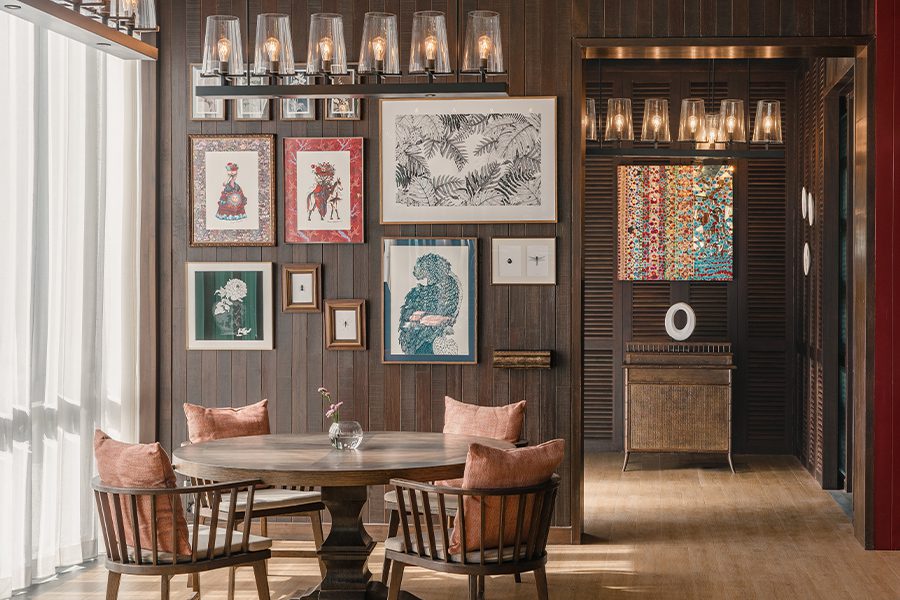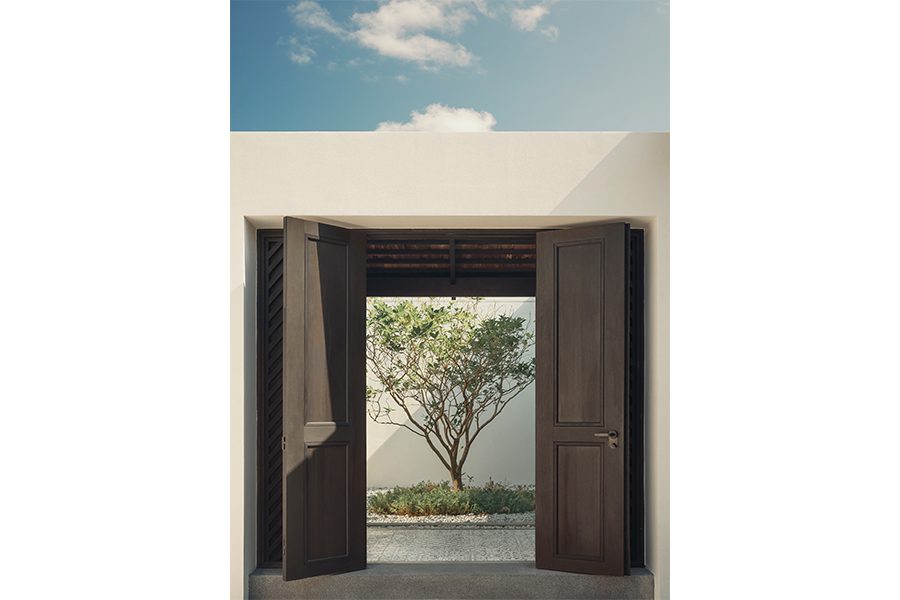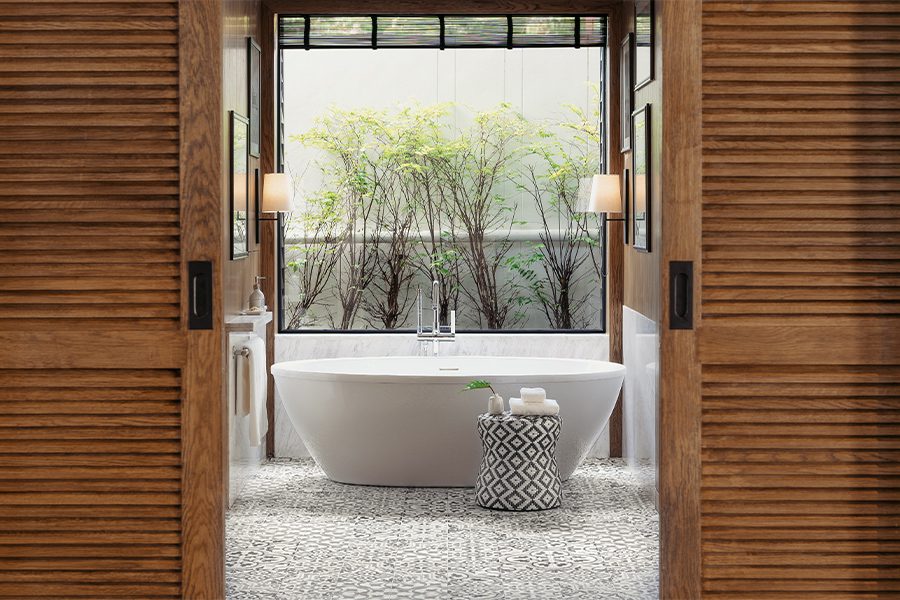 This article originally appeared in HD's September 2022 issue.