The first branded residence in the world, the Sherry-Netherland, opened in 1927 on New York's Fifth Avenue, paving the way for a slew of the residential offerings. Although the concept is no longer novel, branded residences are experiencing a resurgence in popularity nearly 100 years after their inception. According to a report from British real estate services company Savills, the sector has grown by 230 percent over the past decade to 580 developments from 133 brands for a total of nearly 100,000 residential units. The same reports notes that 2021 saw the 10-year growth rate of branded residences increase from 170 percent to 230 percent. Recent high-profile additions include the Aman New York (with interiors by Denniston) and the forthcoming Mandarin Oriental Residences, Fifth Avenue, featuring a design from March and White Design (MAWD).
Around the world, the traditional types (attached to a namesake property) are opening, as well as the relatively new standalone versions. The Standard, which owns eight hotels in North America, Europe, and Asia, is deploying both. In Miami, its standalone Arquitectonica-designed residences are slated to open in 2023, while its residences in Lisbon, a collaboration between Standard's in-house team and architect Samuel Torres de Carvalho, will be attached to a forthcoming hotel.
Hospitality brand NoMad (which has properties in New York and London with more in the pipeline) has also joined the branded residences boom, selecting Miami's Wynwood neighborhood for its first foray. While the amenities of most branded residences are closed to the public, the NoMad Residences Wynwood will welcome residents and locals alike at the rooftop NoMad Bar and restaurant Casa Tua Cucina. "Although it's a condominium, it needed to feel immediately recognizable as a NoMad property and also contextualized to Miami," says Anwar Mekhayech, founding partner of DesignAgency, which is handling the interiors.
In London, the Lucan, Autograph Collection Residences from Marriott will debut in 2024 as the brand's first standalone property, with 31 one-, two-, and three-bedroom units. (This is only one example of the type of developments in Marriott's global residential portfolio pipeline, which is anticipated to grow approximately 60 percent by 2025.) Led by locally based design firm Rive Gauche, the luxe amenities will include a 24-hour concierge and valet services, private dining with top local chefs, and exclusive parties.
For wellness-focused brand Six Senses, "residences are becoming a huge piece of our business," says CEO Neil Jacobs, offering homeowners access to all of Six Senses' unique amenities. From Bangkok to Dubai with expansion plans slated for Belize, Turkey, and Costa Rica, 13 residences are either open or on the boards, including the forthcoming Six Senses Residences London—14 one- and two-bedroom apartments designed by AvroKO.
Four Seasons also recently announced a luxurious, in-the-works community, the handiwork of Handel Architects, Page, DBOX, Breckstudio, and Pharis. Situated on a secluded hillside above Lake Austin, the Four Seasons Private Residences Lake Austin spans 179 residences across 145 acres with waterfront views and 5-Star amenities like a 60,000-square-foot athletic center, the Clubhouse community hub, and wellness center the Orangerie, creating a high-end hotel feel for residents. Says Jonathan Coon, CEO of Austin Capital Partners, which is one of several firms behind the property: "People want to be able to host their friends and family but still feel like a guest themselves."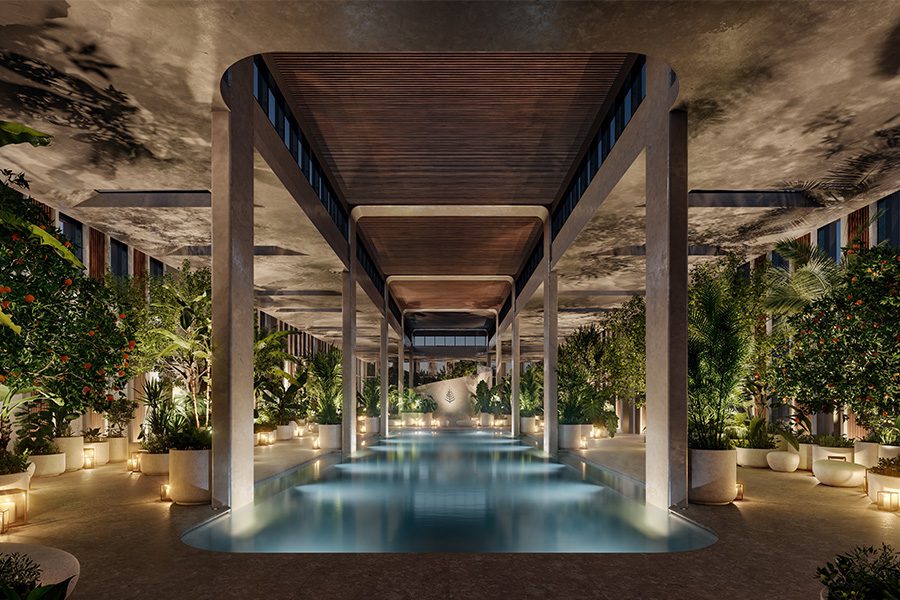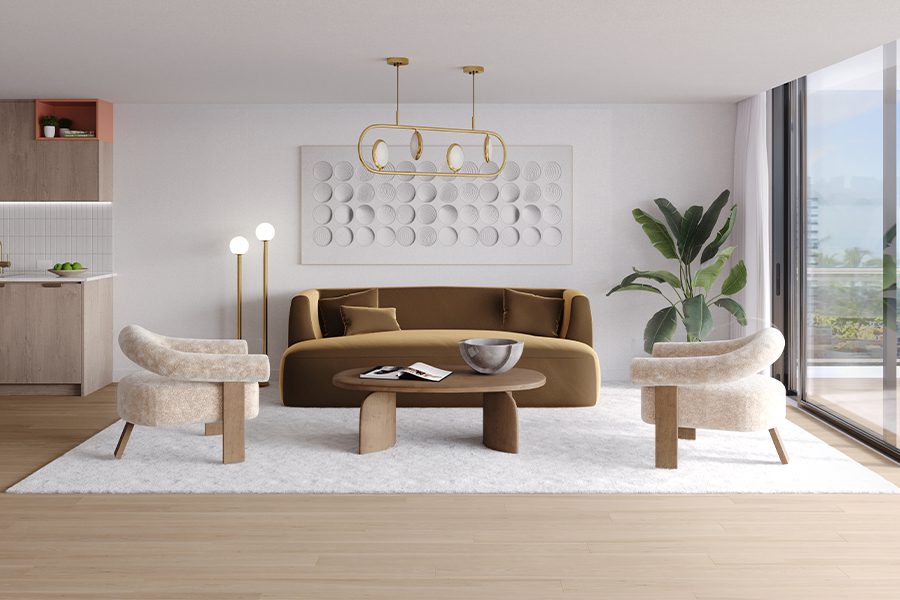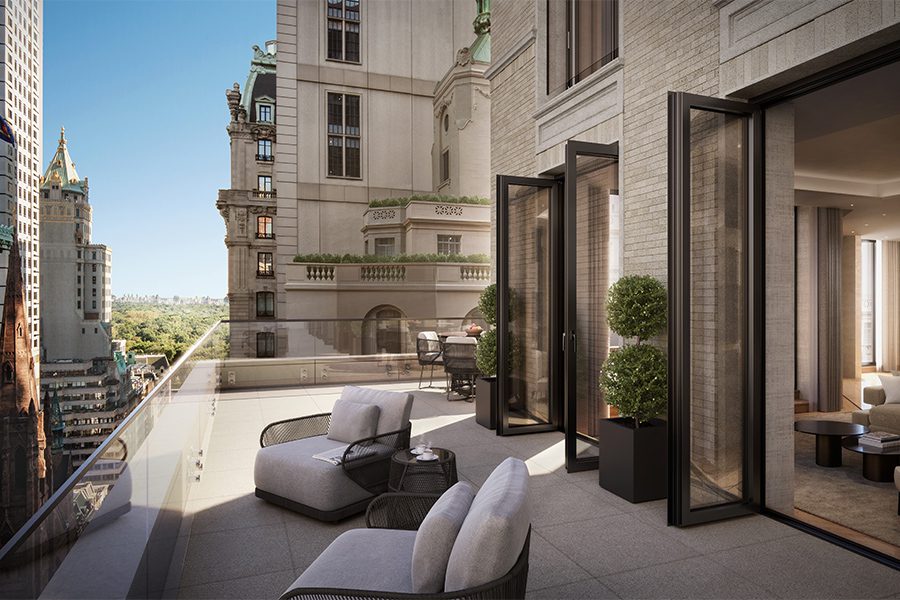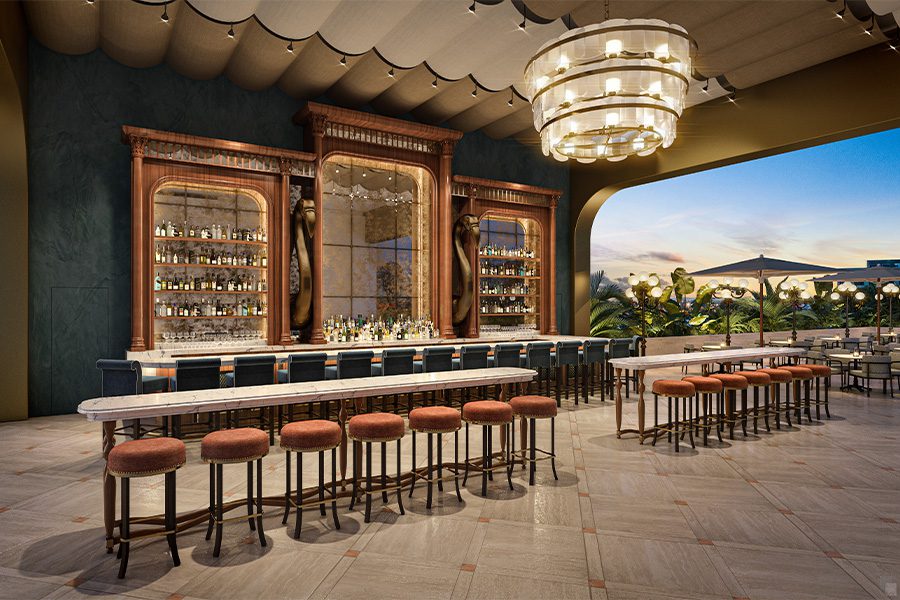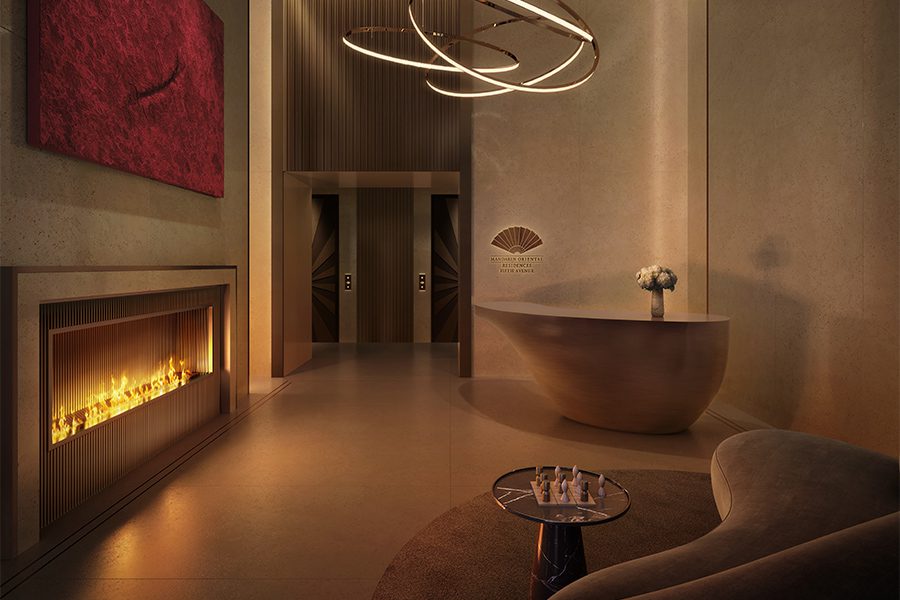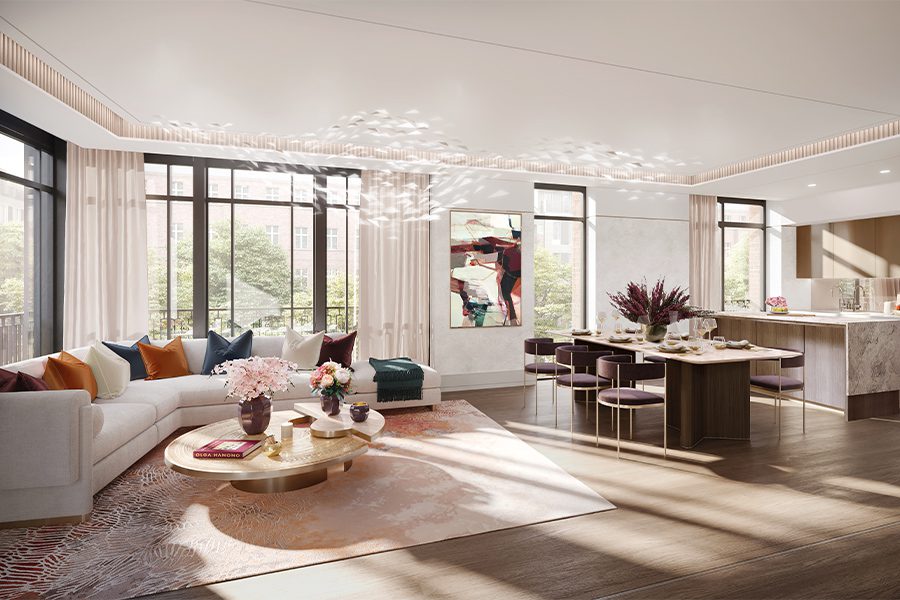 This article originally appeared in HD's December 2022 issue.