The Park Lane New York has towered over Central Park South since 1971, but a sensitive overhaul by Highgate and Yabu Pushelberg in 2021 has infused it with new life. It was an "unusual project for us because we normally start from nothing," says Glenn Pushelberg, cofounder of the local- and Toronto-based design firm. "The challenge for us, and we accepted the challenge, was we wanted to keep the romance and build upon it."
Yabu Pushelberg did just that by maintaining the Park Lane New York's elegant bones and invigorating them with layers of color, pattern, and whimsy. "It's a lot of sleights of hand, like theater design," as cofounder George Yabu puts it.
Bringing the outdoors in was also important to the designers. In the lobby—and found elsewhere in the property—murals from local artist studio En Viu brighten a swath of rust-hued walls framed by arches. They represent "warmth, beauty, and richness—our fantasy version of Central Park," adds Yabu, Likewise, graceful topiary clusters by the reception desk nod to spring and the overall notion of seasonal change.
There was no official lobby bar prior to the renovation, so the team revived a "dead space," as Pushelberg describes it, with the animated Rose Lane, which morphs from daytime café to evening cocktail hangout, reinforced by a cabinet that opens to a mirrored bottle display. Natural light also floods the lush, tented inner courtyard.
The energy slightly shifts to moodier, more muted tones by the original staircase, where a light fixture designed by Lasvit and Yabu Pushelberg flaunts a sculptural form that is in conversation with the sweeping curve of the steps.
On the second floor, adjacent to Harry's New York Bar, is the Park Room, a dining room-turned-events venue that looks onto Central Park. Here, the chandeliers of yore remain intact, but they were revived with bronze and gold matte paint and bolstered by an assemblage of mirrors, many of them old ones sourced from around the hotel. "They were scattered here and there and made no sense. But as a collection, a nice composition, it opens the room," Yabu points out.
In the 610 guestrooms—adorned with bar carts, bold striped bathrooms, and drapes emblazoned in botanical patterns that organically extend to the walls—the vibe is a riff off the early 1970s, which is evocative of the hotel's muse, a fictional doyenne with a "beehive hairdo and cigarette. This is her little salon," explains Pushelberg. The Park Lane New York is not "a fancy, formal hotel," he continues, but "a lighthearted, sweet" one.
One of the hotel's most compelling areas is the rooftop bar Darling. Found 47 stories above Central Park, it comes courtesy of Lucid, Highgate's in-house design and construction studio. "It is one of the most anticipated spaces to open as this entire floor was a private residence," says Prince A. Sanders, managing director of the Park Lane New York, noting how Lucid was inspired by an "eccentric aunt's boudoir."
A one-time pool was filled in and 1970s-style furniture, extending the theme from below, was arranged across the checkerboard floor. The star, however, is the expansive enclosed terrace. Once completely open, it's been updated for year-round usage so that patrons can savor city views "straight out to the George Washington Bridge and see the rivers on the East and West sides," says Sanders.
Like Rose Lane and Harry's New York Bar, Darling was developed in partnership with restaurateur Scott Sartiano, best known for the Noho private members' club Zero Bond. "It fits in," points out Sanders, "with the story of the hotel wanting to bring a little downtown uptown."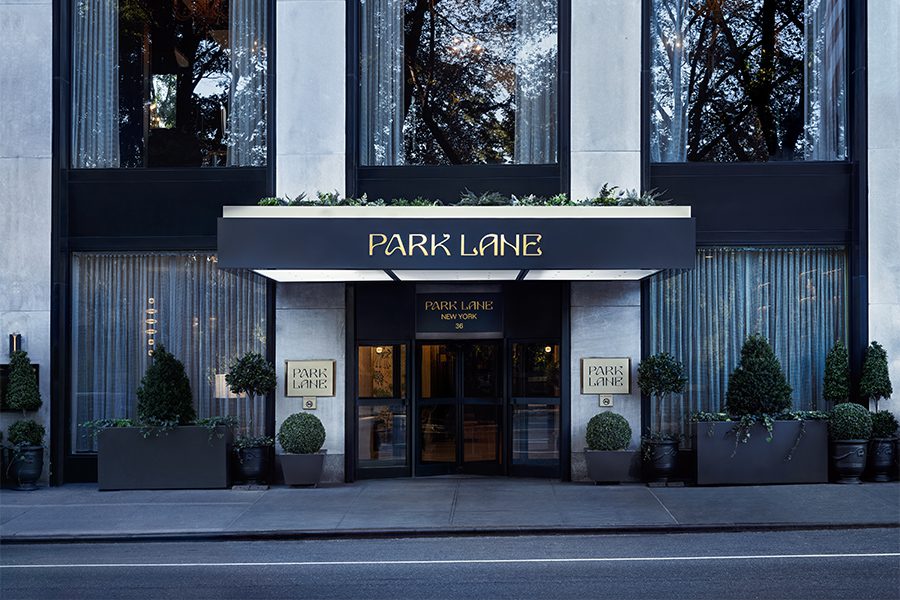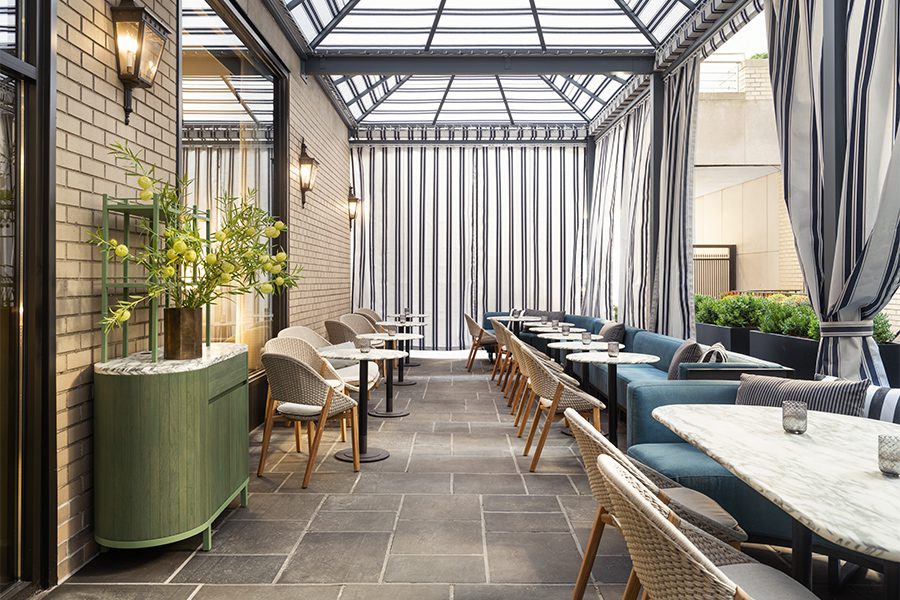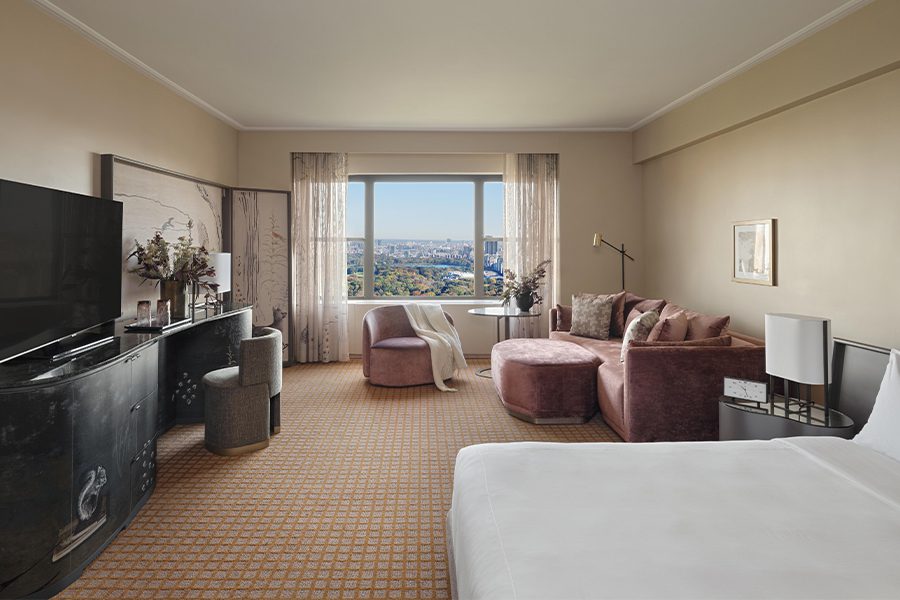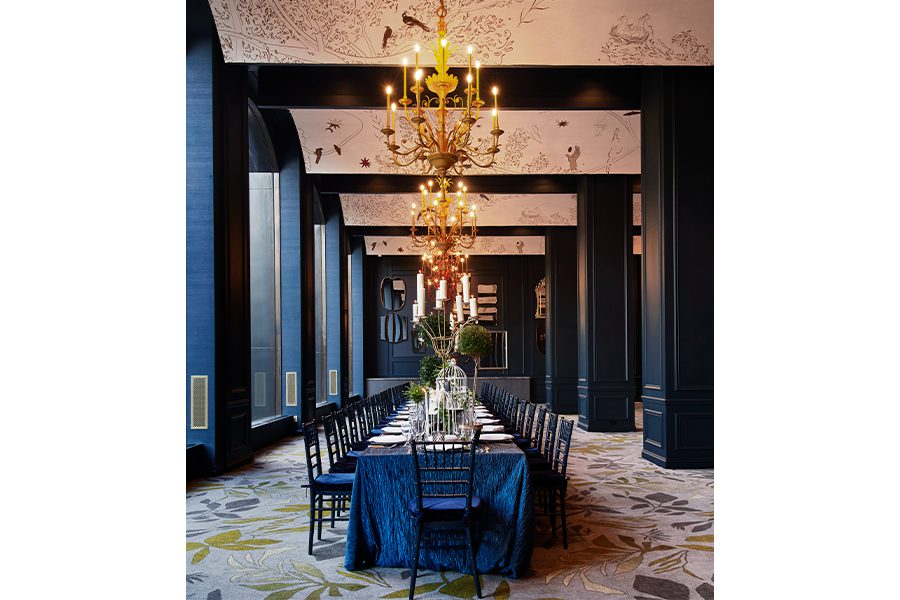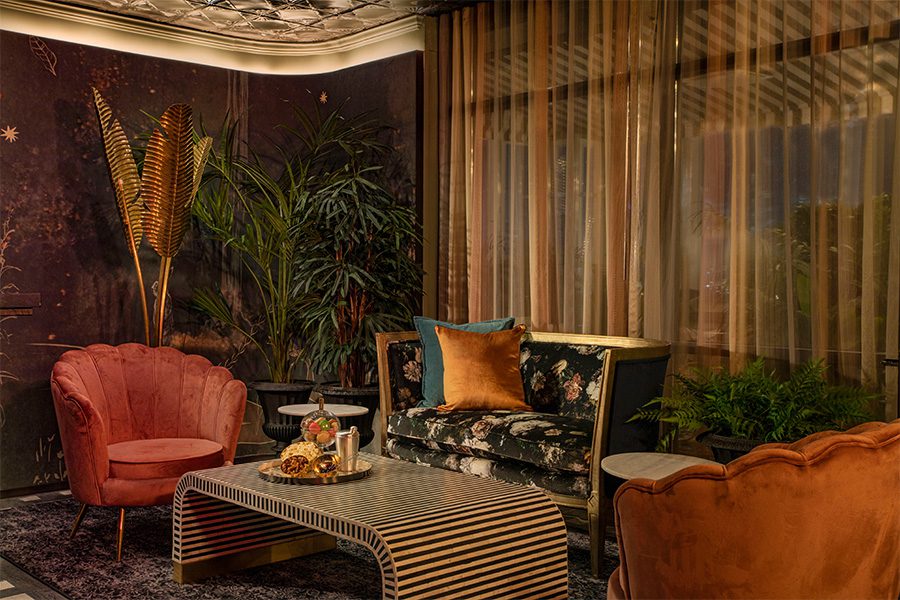 This is part of our HDTV video series, which offers a behind-the-scenes look at what goes into designing and developing hospitality projects.