Silena's first chapter unfurled in 2017. That's when siblings Simon and Magdalena Mair, with the help of architecture and design studio NOA, transformed Moarhof—their parents' 32-year-old South Tyrolean hideaway in Valler Tal, Italy—into a contemporary alpine hotel underpinned by an Asian sensibility.
Fueled by Magdalena's far-flung travels, the Mairs' appreciation for the region's aesthetics and rituals deepened, and so NOA returned to Silena for a renovation that boldly incorporates a slew of design elements that pay homage to the Far East. "Asian gardens are meant to be discovered, not all at once, but step by step. The more you move in, the more the spaces open to you. We tried to do the same inside the hotel," says Silvia Marzani, interior designer at the NOA studio in nearby Balzano.
The exploratory journey begins at arrival. Here, a hypnotic round wooden portal, which mimics the moon gates frequently carved into the walls of Chinese gardens as inviting passageways, is constructed of interlocked horizontal and vertical trusses. "The pieces are simply placed upon each other at the joints to make the connection. We didn't use any screws," explains Marzani. Once guests walk through it, past the moody, textured black walls, they are deposited into a "quiet, peaceful environment," as Marzani puts it, a soulful lobby bedecked with a stone reception desk buoyed by bonsai, a fireplace, and a striking wall of cylindrical Tibetan prayer wheels begging to be spun. The bar area was revamped, too, evoking a Japanese tearoom with lanterns and heated stone seating, a sleek juxtaposition to the cozy stube that underscores Silena's farmhouse roots.
Given the public nature of the ground floor and the privacy that awaits on the upper levels, the stairs, like the entrance, serve as a conduit between two disparate worlds, points out Marzani. Crowning Silena is the rooftop onsen pool outfitted with sculptural black concrete steps. An ode to the hot springs that are pivotal to Japanese culture, it is laced with volcanic rock minerals sourced from the surrounding mountains.
There are also six new suites to retreat to. Dark oak, a nod to the landscape, features prominently throughout Silena, and these lairs, brightened with glass panels reminiscent of rice paper and walls covered in botanical prints, are no exception. Along with tables for private tea ceremonies, outdoor terraces punctuated with deep soaking tubs, and beds placed on low-to-the-ground platforms, there are spacious meditation zones. "We placed them right in front of a big window," says Marzani, "so that guests can look out onto nature."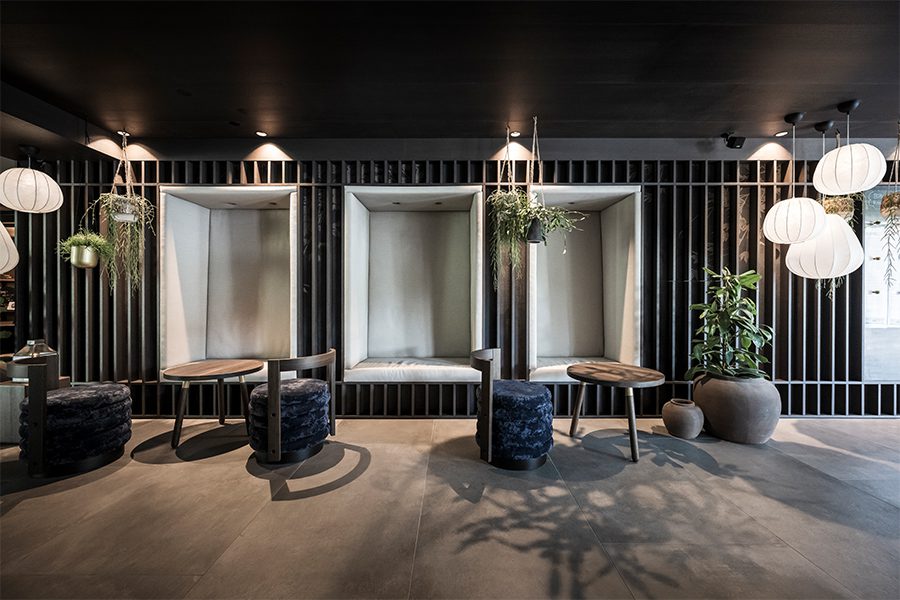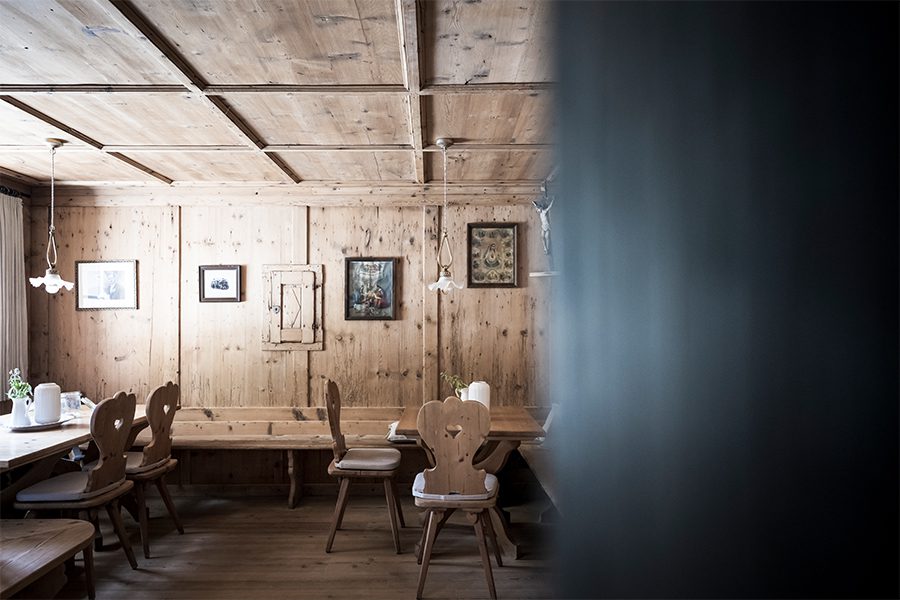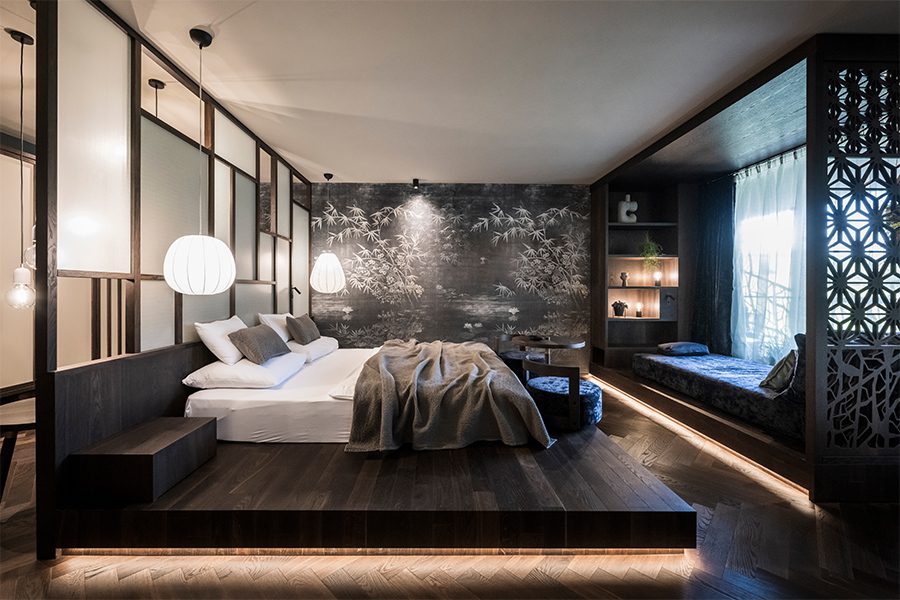 This article originally appeared in HD's April 2023 issue.