Wellness concept Remedy Place is less a spa and more an educational platform "to teach people how to take care of themselves," says CEO and founder Dr. Jonathan Leary, whose New York location joined the Los Angeles outpost earlier this year. "We are here to inspire you. We're here to motivate you." While the concept provides progressive services like cryotherapy or hyperbaric oxygen chambers, Leary insists the qualifications of wellness are far simpler. "It's offsetting these stressors," he says. "I don't see self-care as a luxury. I see it as a necessity."
Remedy Place is one example of the growing trend of goodlooking spaces that allow consumers to make self-care a priority. In fact, in a recent McKinsey survey of 7,500 consumers in six countries, 79 percent of respondents believed wellness is important, and 42 percent consider it a top priority. Other places like medical spa Clean Market and skin care service Glowbar contribute to the $1.5 trillion wellness industry, which is expected to see an annual growth of 5 to 10 percent.
A few concepts stand out for drawing upon the past. In the Czech Republic, for example, beer spas have long nourished guests in therapies sourcing the libation's ingredients. Take Bath & Barley, which opened last year in Brussels, courtesy of Belgian design firm WeWantMore. "The client had experienced beer spas in the Czech Republic but wanted a more upscale and high-end version with a strong narrative," says WeWantMore creative director Ruud Belmans.
Recalling beer brewing kettles, a curved copper installation punctuates the façade, while archways suspend barley and hops for an aromatic appeal. Original vaulted ceilings instill a sense of grandeur in the cellar, where copper, grain, and stained-glass channel a Medieval sensibility. "We decided to create a sense of relaxation and intimacy for guests, but with a link to what distinguishes Bath & Barley: beer, bathing, and Belgium's beer heritage," Belmans adds.
History also steered the recent facelift of Montreal hair salon Blunt. Local studio Issadesign revitalized details like tubular fixtures with a lively paint job that pops against concrete and brass. Abundant brick and metalwork nod to the Griffintown neighborhood's industrial legacy though softened by notes of gold at the central bar and café and a new trichology service area in the rear. "We limited the amount of materials we used to let each element breathe architecturally," says Issadesign founder and designer Marie-Eve Issa. "The most significant feature of this project is the harmony of the materials."
Nearby, Ivy Studio fashioned the third Crisp barbershop in the Village. The overhaul of the 750-square-foot space did away with convention to introduce an atmosphere all its own. "In the new wave of shops, we see more minimalism. For this [one], we wanted to create something different," says Ivy Studio architect and partner Philip Staszewski.
Natural oak floors and soothing cream hues warm the interior, while a custom, two-tone micro-cement applied to the service counter and benches contrasts the palette. Each barber station is layered with dark teal marmorino plaster for an enriching handmade finish. "We wanted guests to feel intrigued when walking past the barbershop and seeing the large green plastered masses," says Staszewski. "The objective for this space was to create a surprising and textured environment that still feels warm and welcoming."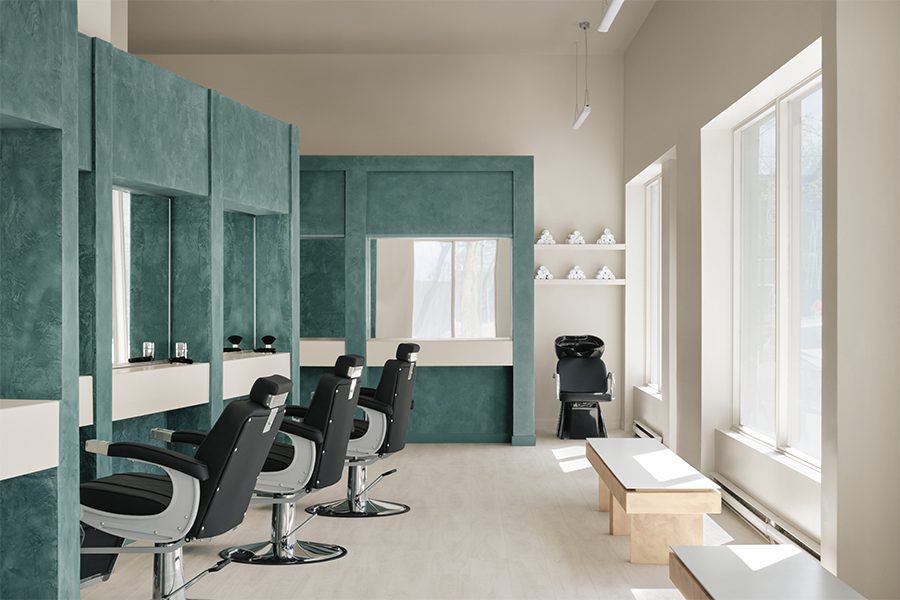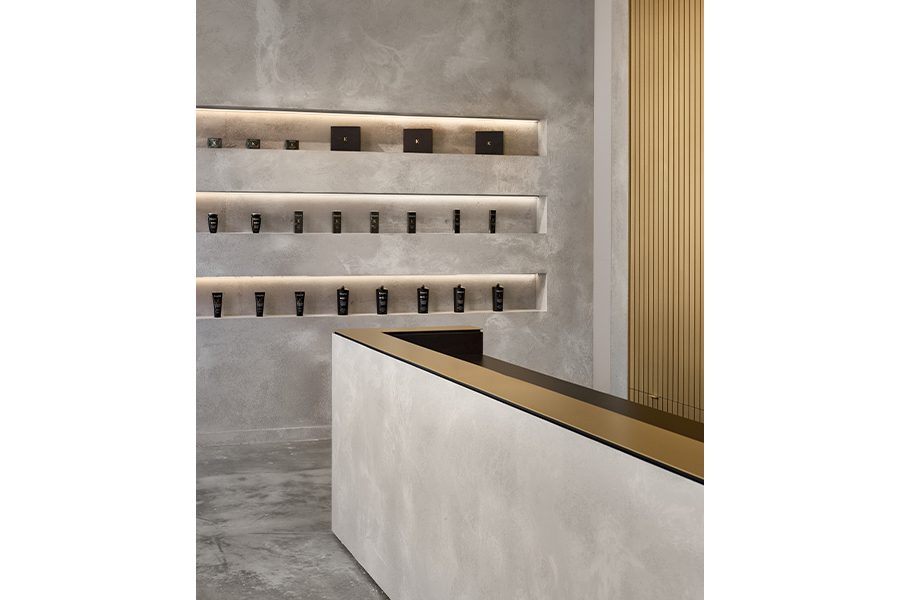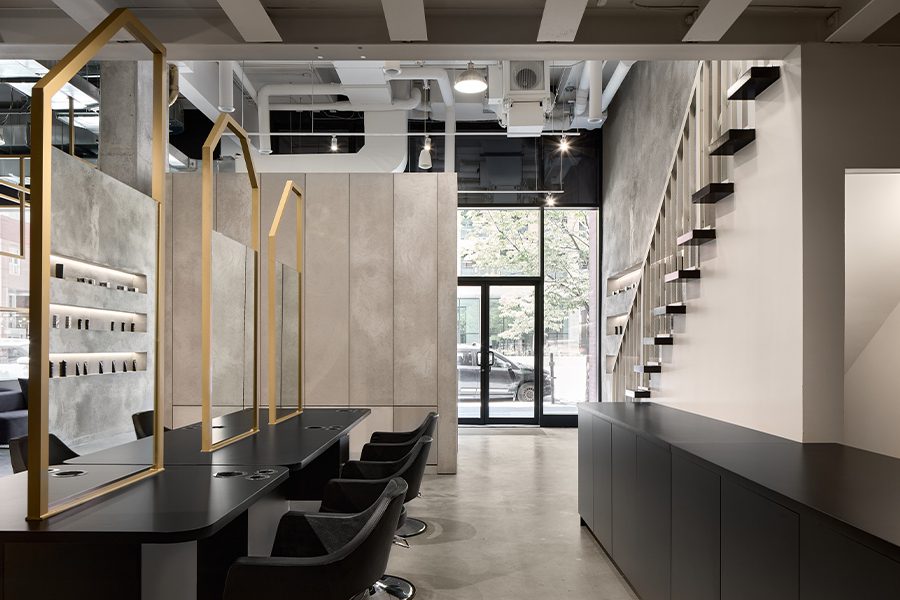 This article originally appeared in HD's December 2022 issue.
More from HD:
Global Wellness Summit Releases 2023 Trends Report
As Remote Work Thrives, Coworking Spaces Take Centerstage
Submissions Are Open for the 19th Annual HD Awards