HD Expo + Conference 2023 is just a few weeks away! In preparation, we offer a preview of some of the industry professionals who will be sharing their perspectives during the three-day tradeshow at Mandalay Bay in Las Vegas, May 2nd–4th. Register today!
Dina Lamanna
Principal + Director of Hospitality Interior Design
HOK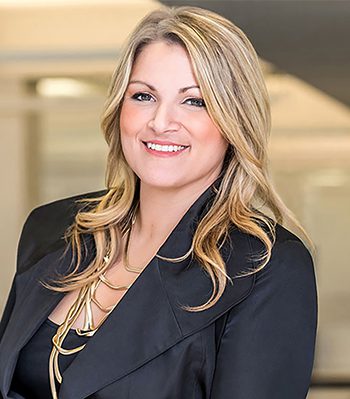 Dina Lamanna brings more than 15 years of experience designing international hotel projects, branded residences, and signature restaurants to her current role as a principal and director of hospitality interior design for HOK's hospitality group. Though she is based in New York, Lamanna's portfolio spans the globe. Over the course of her career, she's worked with hospitality icons Marriott, Hilton, Westin, and Disney, to name a few. Most recently, Lamanna completed the Four Seasons Private Residences Nashville, situated on the banks of the Cumberland River. Here, she lends her view on the future of sustainability, a core value at HOK.
How do you see trends in sustainability shifting?
Sustainability is changing. The industry is feeling the weight and it's transitioning from a nice-to-have to a must-have.
What projects have you worked on recently that place sustainability at their core?
The Four Seasons Private Residences in Nashville was a new-build project that focused on various forms of biophilia. The palette was derived from indigenous materials, and an emphasis on natural light for all residences, giving access to 180-degree views of the Cumberland River. There's also a confidential hotel in New York, a renovation project that kept circular design in mind by working with the existing stone floor and bronze-cast featured map embedded into the structure, which worked well with the eclectic and midcentury modern motif. Also in New York, there's the W Residences. A strategic and cost-effective renovation, the property has a rare roof deck which was transformed into a hospitality lounge and additional amenity for the residences. We repurposed the existing pavers and planters, and added freestanding furniture that was LED/solar-powered. A local muralist also curated a large scale, graffiti-style backdrop for a dramatic moment.
What are the specific design challenges in creating sustainable guestrooms that are different from other areas of the hotel?
The hospitality industry has unique features related to furniture compared to other commercial environments, particularly in the guestrooms, due to the level of customization required, nuanced millwork, frequency of renovation schedules, and the importance of creating uniquely branded interiors. These factors contribute to a lack of product standardization, directly impacting sustainability.
What is important for designers to know about guestroom furniture?
We designers have the lion's share of sourcing and influencing power in the decision-making process; therefore, we can also be a part of the solution and remedies moving forward. As interior designers, the current renovation process is our biggest carbon impact. We can offset this effect by implementing circular design, where a space is created with its own end-of-life considered, encouraging the reuse and reclamation of furniture and interior elements.
Hear more from Dina:
HD Workshop: Taking Complexity Out of Sustainability in Hospitality Furnishings
May 2nd, 2:30–3:30 pm
Location: DesignWell Pavilion #4973
Adi Bhoopathy
Managing Principal + Head of Capital Markets
Noble Investment Group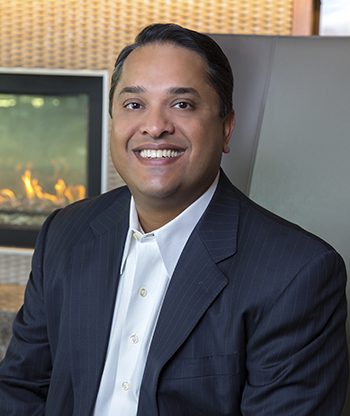 Adi Bhoopathy is managing principal and head of capital markets for Noble Investment Group, an institutional real estate investment manager which specializes in the travel and hospitality sector. The firm has invested over $5 billion throughout the U.S., and Bhoopathy and his team lead debt relationships, asset dispositions, transaction management, and contract documentation for all investments and fund commitments.
What are you seeing in the select-service and extended stay segments?
Total RevPAR declined by more than 50 percent in 2020, forcing owners to deplete their replacement reserves for operating liquidity. Property reinvestment has dropped more than 70 percent over the past three years, nearly double the reduction during the [2008 financial crisis]. Hotel brands accommodated owner-operators' needs to delay brand-required PIPs; however, brands are now vigorously mandating owners reinvest in their hotels and complete renovations, which average several million dollars per asset. Between 2017 and 2019, $236 billion in lodging loans were originated. Seventy-five percent of CMBS loans maturing in 2023 and 2024 are select-service and extended-stay hotels. These loans, made at or near-peak EBITDA and values, are coming due amid rising interest rates and an impaired credit market. The combination of capital required for brand-mandated renovations and material principal pay downs is creating the most significant liquidity crisis this fragmented community of owner-operators has ever faced, creating a generational buying opportunity for Noble.
How does Noble navigate financial uncertainty?
Noble has a 30-year, default-free borrowing track record and maintains a conservative approach to debt. We keep a diversified and well-balanced portfolio, and we are always evaluating any current or potential future interest rate risk.
Can you talk about Noble's commitment to Environment, Social, and Governance (ESG) investing?
The name, Noble, was born out of the ethos of the firm's commitment to ESG standards of operating and investing. Noble has a dedicated ESG and DEI steering committee comprising eight senior leaders across the organization who meet monthly to discuss progress on ESG initiatives, review energy usage reports, monitor new and emerging ESG issues and best practices, develop strategies for responding, and govern responsible investment matters within the firm. ESG factors are analyzed from 'cradle to grave' in the lifecycle of an investment. Through the design, development, and redevelopment of our assets, the Noble team ensures that each project is executed with a focus on sustainability.
What trends are you watching?
One of the most notable trends is the increasing demand for technology-enabled experiences. Many consumers now expect seamless digital experiences, from booking to check-in and beyond. Another trend is sustainability. Consumers are becoming more aware of the impact of their travel choices on the environment and are increasingly seeking out hotels that prioritize sustainable practices. In the extended-stay market, we are also seeing a shift toward more flexible and personalized offerings such as fully equipped kitchens, laundry facilities, and pet-friendly options. Hotels that can stay ahead of these trends are likely to thrive in the years to come.
Hear more from Adi:
HD | ISHP Owners' Roundtable: Face-to-Face Conversations
May 3rd, 9:15–11 a.m.
Location: South Seas Ballroom
Stefan Merriweather
Head of Creative
The LINE + Saguaro Hotels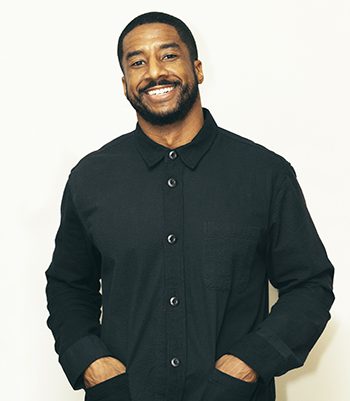 Stefan Merriweather made his first foray into hospitality working on the brand team at Sydell Group. In his current role, he's responsible for developing and executing the creative direction and strategy for the LINE and Saguaro brands, which are a part Soho House & Co, Inc. (SHCO).
How do you think hotels can help create a sense of community in their locations?
Establishing a hotel in a local neighborhood carries a significant obligation, and upon doing so, we become part of something special that's much bigger than our brand. So, our first inquiry revolves around determining how we can support the community and ensure that our growth coincides with theirs. Hotels have a unique ability to attract individuals from diverse regions of the world and unite them in a single location. This presents a valuable opportunity to promote the local area and highlight its distinctive features. By intimately understanding the community's identity and enabling guests to immerse themselves in it through the hotel, a strong sense of community can be established.
What does the LINE's most recent opening in San Francisco bring to the area for guests and residents alike?
The LINE offers a beautiful new piece of design and architecture to the city of San Francisco and our neighborhood in the Tenderloin, but once you're inside, it's an amazing culture hub where locals and travelers cross paths and connect. We have four distinct food and beverage concepts and complementary event programming in entertainment, wellness, and culture available to hotel guests and locals alike. That combined with the theater district and the Warfield music venue right next door provides the opportunity to really highlight our neighborhood as a destination in which you can absorb a variety of different enriching experiences.
How do you develop partnerships with local creatives and organizations, and how does that add to the guest experience?
We saw this as a unique opportunity to invest in Bay Area creators to offer a wide-reaching platform, and feel we succeeded by featuring a wide range of Bay Area artists and local art-related organizations. Just recently one of our frequent collaborators Jonathan Carver Moore opened his contemporary art gallery on the ground floor of our building. The program and partnerships enhance the guest experience and are reflective of the greater community; not every guest has the time to get out and explore art and culture in the city and the LINE SF gives them a specific sense of place and a reflection of the creativity of the city within the hotel.
What's most exciting to you about the evolution of hospitality?
The hospitality industry has undergone significant transformations, with one of the most noticeable to me being the integration of technology. Year after year, we witness the emergence of new platforms that enable us to better comprehend and engage with our guests, as well as tools that help us simplify processes for both our guests and teams. While technological advancements remain an exciting prospect, it's crucial to balance them against the human experience to ensure that we make the appropriate choices. Ultimately, our goal is to use systems that improve the human experience rather than detract from it or replace it altogether.
Hear more from Stefan:
Guest Experience: Making it Real
May 3rd, 2:30–3:15 p.m.
Location: HD Social Hub
John Duffield
Senior Vice President, Technology Experience
Omnicom/TBWA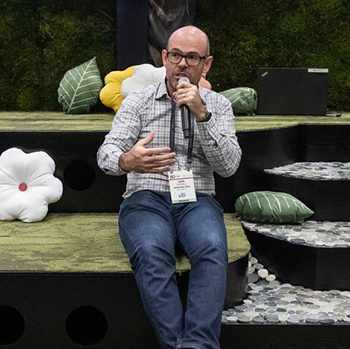 Though John Duffield's professional experience is wide-ranging, he can most succinctly be categorized as an explorer of technologies, focused on the metaverse, Web3, and artificial intelligence (AI). Identifying trends across industries and emerging technologies, Duffield is an innovation driver for digitally ambitious brands and has worked with IHG Hotels & Resorts, Boeing, American Express, and others. Here, he shares influences he's watching and how emerging technologies might impact the hospitality industry.
What are some of the biggest trends in technology and development that will reshape hospitality?
The metaverse can transform the travel and hospitality industry with immersive experiences to complement real-world travel. Virtual travel can simulate teleportation to locations around the world in real-time, eliminating the usual inconveniences of travel. Augmented reality can enhance real-life travel experiences by providing on-screen information about building features, landmarks, and points of interest. The metaverse can also provide opportunities for virtual events, meetings, and conferences, expanding the reach of hospitality businesses. Architects and designers can use the metaverse to collaborate on the design and planning of new hospitality projects. VR tools can be used to create and visualize 3D models of properties, allowing stakeholders to review and make changes in real-time, offering consumers "try before you buy" experiences, and allowing travelers to preview accommodations and destinations before they book or revisit after they've been.
How might AI impact the hospitality industry?
In a variety of ways: enhancing guest experiences, improving operational efficiency, and driving innovation. AI can enhance personalization by analyzing guest data to offer tailored recommendations, leading to greater satisfaction and loyalty; and optimize revenue management by analyzing market trends to identify optimal rates and maximize revenue. AI's predictive maintenance capabilities analyze sensor data to proactively address facility issues. Sentiment analysis of guest feedback allows businesses to identify improvement areas and gauge satisfaction. AI's demand forecasting uses historical data to predict occupancy and optimize staffing and inventory.
Is it possible to design better and more inclusive spaces for people in the metaverse?
The metaverse offers immersive experiences but faces limitations that must be addressed for inclusivity. Key considerations include accessibility and inclusivity, ensuring that hardware and internet access, as well as accommodations for disabilities, are available to all users. The digital divide—the gap in access to technology—requires bridging to promote equitable participation. Representation and diversity must be prioritized, ensuring virtual spaces reflect various cultures, backgrounds, and identities.
What are your predictions about what the hospitality industry can expect in the next 10 years?
I see the hospitality industry seamlessly blending physical and virtual experiences. The metaverse will enable the exploration of virtual hotel spaces and interactive digital events. Advanced AI will curate highly personalized guest experiences, while sustainability will be a core value, with eco-friendly designs and practices. Blockchain will enhance trust in bookings and loyalty programs. The future hospitality industry will prioritize guest wellbeing and exceptional experiences, harmonizing technology and human touch in both physical and digital realms. hd
Hear more from John:
Idea Exchange: Technology, the Metaverse, and Beyond
May 3rd, 1:30–2:00 p.m.
Location: DesignWell Pavilion #4973