The Venetian Resort Las Vegas has announced plans for a $188 million renovation of its convention and expo center, set to be completed in stages over the next two years.
The renovation, led by locally based design firm Woogmaster Studio, is an integral part of the resort's extensive $1 billion capital investment project. Inspired by the needs of the property's long-standing group guests, key design elements will include an elegant new color palette that departs from the aesthetics of traditional convention spaces, luxury lounge spaces for meetings, and innovative technology.
"Embarking on a refresh of a convention center that hosts back-to-back events year in and year out is no easy task, but our promise is to provide our guests a best-in-class experience," says Patrick Nichols, president and CEO of the Venetian Resort Las Vegas. "The finishes and amenities planned were thoughtfully curated based on feedback from our customers and will usher in a new era of Venetian meeting and maintain our position at the forefront of the industry."
The convention center's upgrade color palette will include calming hues like cream, white, and platinum, accented by caramel upholstery and blue carpeting. Classic silhouetted Murano glass chandeliers and streamlined brass sconces will be situated throughout, while polished furnishings, rich embroideries, and antiques will enliven the promenade space.
Elevated lounge-style spaces for executives will also be added. A new 10,000-square-foot speakeasy-style lounge—complete with rich woods, marble, velvet, and 1930s-inspired mirrors—will provide space for invitation-only events.
Additional updates will include improved lighting, audio visual upgrades, and integrated state-of-the-art digital screens and technology for meetings and events.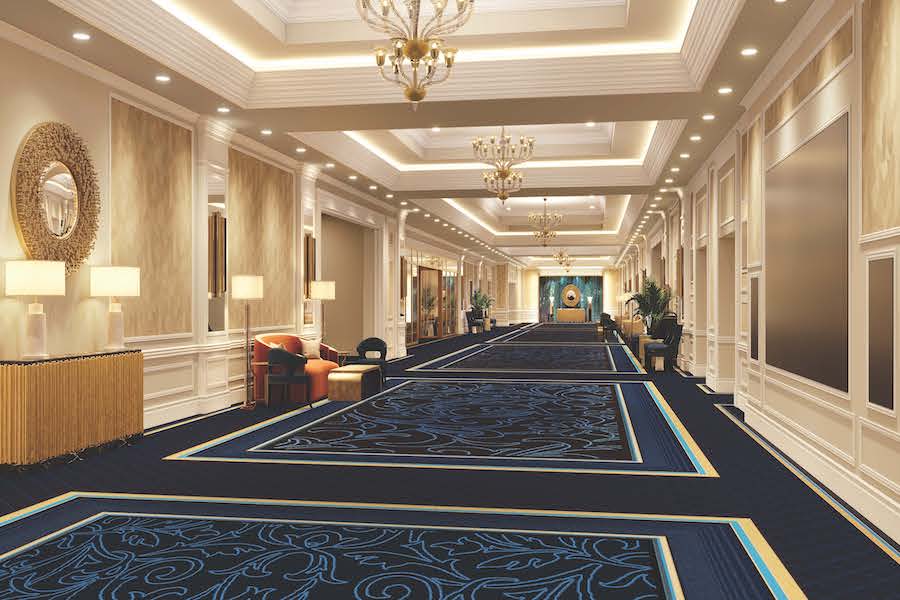 More from HD:
HDTV Goes Inside Hôtel Barrière Fouquet's New York
These New Hotel Brands Put Authenticity at Their Core
The Hospitality Industry Makes Strides in Sustainability