Zaha Hadid Architects embraces the use of AI in projects, artist Lauren Halsey's installation for the Met rooftop garden is revealed, and HDTV steps inside the Moxy NYC Lower East Side. All that and more in this week's Five on Friday.
Artist Lauren Halsey brings South Central LA to the Met
Lauren Halsey is known for her mixed-media works peppered with references to Ancient Egypt, architecture, and Black culture. One of the South Central Los Angeles native's latest works, a site-specific commission for the Iris and B. Gerald Cantor Roof Garden at the Metropolitan Museum of Art, will be the 10th in the summer installation series, Artnet reports. The work, titled the eastside of south central los angeles hieroglyph prototype architecture (I), is a notable parallel to the Temple of Dendur on the museum's first floor, famously framed by a grid of floor-to-ceiling windows and reflecting pools. While Halsey's artwork features similar architecture and scale, commonalities end there. Busts of her friends and family members depicted as Sphinxes are fastened to columns, and graffiti adorns the fiberglass-reinforced concrete tiles. The rooftop installation is on view through October 22nd, 2023.
An A-to-Z guide to sustainable travel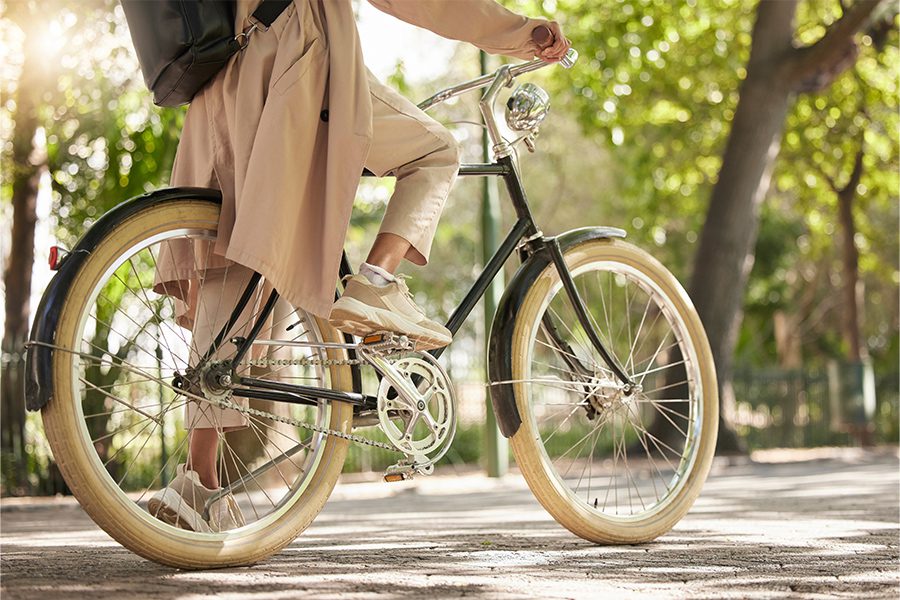 As the travel boom continues, Condé Nast Traveler has compiled a fun A-to-Z guide with tips for more sustainable travel. Some of the more straightforward ideas are to "Plan around public transport," and "Leave money in local pockets," encouraging the purchasing of goods straight from local makers and eschewing of chain restaurants. But others, such as "Impact communities with your itineraries" encourage scouting for social justice-supporting cafés and bakeries, like London's the Clink, which serves food made by incarcerated people, with a dual purpose of teaching them a skill while reducing recidivism rates.
Zaha Hadid Architects develops projects with AI
View this post on Instagram

As the world navigates what AI means—and should mean—for design, Zaha Hadid Architects' studio principal Patrik Schumacher is going all in with the technology. According to Dezeen, at the recent "AI and the Future of Design" roundtable talk for DigitalFUTURES, Schumacher revealed that the firm is utilizing AI tools including DALL-E 2, Midjourney, and Stable Diffusion. The tools seem to capture Zaha Hadid's signature fluid style, and the firm even shows some of the images to clients early in the project development process. "Not every single project is using it, but let's say most," says Schumacher. "I'm encouraging everybody who's working on competitions and early ideation to see what comes up and just to have a larger repertoire."
The American Museum of Natural History's $465 million wing opens next week
Walking past the American Museum of Natural History's new Richard Gilder Center for Science, Education, and Innovation, one could be forgiven for not knowing it is attached to the historic museum, given its wavy, futuristic façade. Though the architecture, designed by Studio Gang, is a departure from the ionic-columned Central Park West entrance, the new addition features the same stone (Milford Pink granite) on both exteriors. Inside, a prehistoric feel permeates the interiors thanks to shotcrete (concrete sprayed onto rebar), creating amorphous shapes and cutouts flooded with natural light via skylights and ample windows. According to Timeout, the 230,000-square-foot center, opening on May 4th, will house a butterfly vivarium, an insectarium boasting 18 species, and interactive stations.
HDTV: Tour the Moxy NYC Lower East Side
Marriott's playful hotel brand Moxy has brought its signature blend of whimsy to one its latest outposts in Manhattan's Lower East Side neighborhood. A collaboration between developer Lightstone Group, architecture firm Stonehill Taylor, designers Michaelis Boyd and Rockwell Group, and F&B proprietor Tao Group Hospitality, results in a 303-key property where grit meets glamour at every corner. To take a tour, watch the latest episode of HDTV (HD's monthly video series) featuring Lightstone Group president Mitchell Hochberg and Hospitality Design editor in chief Stacy Shoemaker Rauen.