AC Hotels by Marriott makes its debut in Croatia with the opening of AC Hotel by Marriott Split, nestled on the uppermost floors of the Westgate Tower with sweeping views of the Adriatic Sea and Split's cityscape.
Designed by architect Otto Barić and interior design firm Atellior Studio, the hotel is crafted with clean, modern lines and a soothing, warm color palette that complements natural materials, such as oak, patinated brass, and linen-effect wallpaper. These elements seamlessly connect spaces, blurring the boundary between indoors and outdoors. A 1,700-year-old Roman aqueduct runs through the hotel—part of which is visible through a glass door—merging the ancient with the contemporary.
The 214 guestrooms at AC Hotel by Marriott Split also embrace a contemporary, minimalist design, and each boast panoramic views of Split. Whereas the property's public spaces were designed with flexibility in mind, offering comfort and functionality for both business meetings and social gatherings. The AC Lounge emulates a curated gallery, where guests can discover locally sourced art by Croatian artist Vatroslav Kuliš, a collection of books, as well as architecture and fashion albums.
Croatia's coastal culinary delights come to life at the Laureto Restaurant, led by chef Goran Šikić, while Cumano Bar adds to the onsite dining experience. The hotel's other amenities include 178 SPA, which houses an indoor pool, sauna, and steam room; a 3,500-square-foot meeting space that accommodates up to 240 people; and a gym with Matrix equipment and unobstructed views of the Adriatic Sea.
"Housed in a prime location in the city center of Split, AC Hotel by Marriott Split is set to serve as the perfect base for a seamless, comfortable experience for both business and leisure travelers," says Matthew Boettcher, vice president and global brand leader, distinctive select brands at Marriott.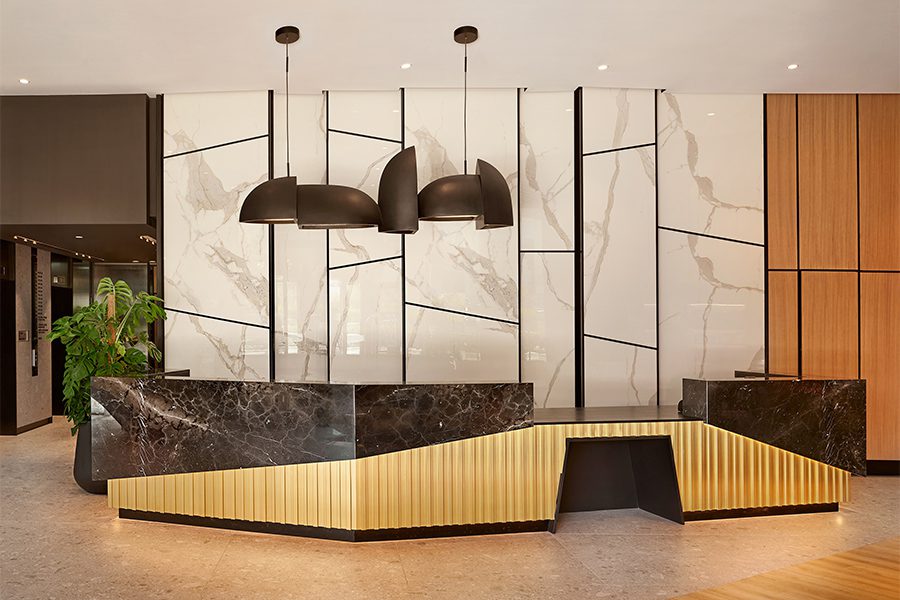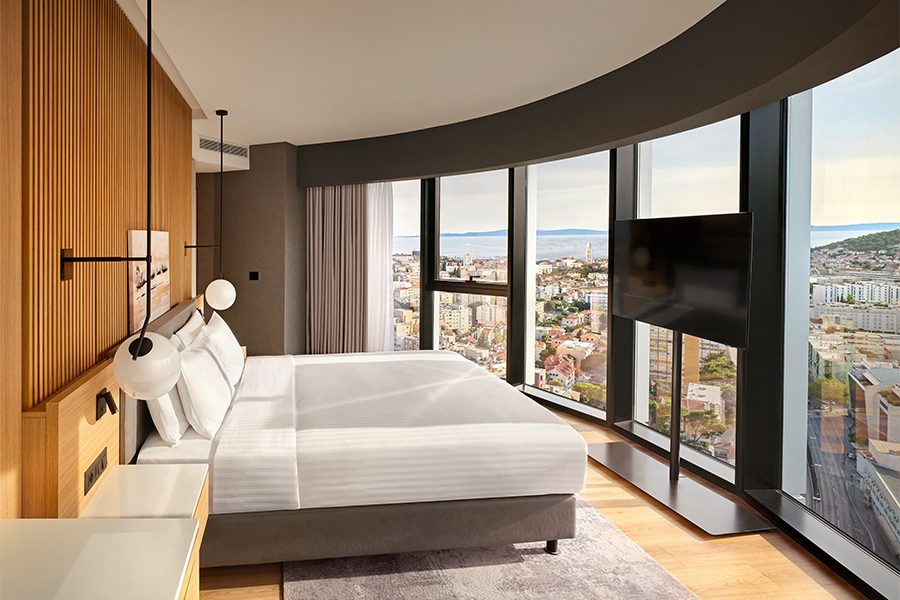 More from HD:
What I've Learned Podcast: Tina Edmundson, Marriott International
A Hip, Countryside Escape Awaits at Birch Selsdon
With Quartz Linked to Silicosis, Manufacturers Seek Alternatives