Surrounded by 200 leafy acres in Selsdon Park on the outskirts of London, Birch Selsdon calls a listed 19th-century Gothic-style mansion home. The property, which first became a hotel in the 1920s, is the brand's second lifestyle hotel and members club (its sister location, the Birch Cheshunt in Hertfordshire, debuted in 2020) and aligns with the company's culture: restorative immersion in nature; nourishing meals and an interactive kitchen; wellness offerings; creative workshops including pottery and screen printing; and inspirational music.
After purchasing the former DeVere Hotel, developers Aprirose and Birch Hospitality called upon a trio of London-based experts who, over 18 months, restored the building's design integrity following decades of haphazard modifications. "We wanted to showcase the heritage of the manor, which had seen several unsympathetic additions, including a concrete canopy at the entrance that we removed," Alessio Nardi, owner of A-nrd Studio, says of his firm's first hotel project.
A-nrd Studio led the majority of the design efforts, crafting the lobby, Hive coworking space, the 181 guestrooms and suites, and a slew of F&B outlets. Among those offerings is the Meadow Bar; Vervain all-day restaurant, anchored by massive lanterns that hang from an apricot-painted ceiling; and the multipurpose Orangery, which flaunts a centerpiece, sculptural custom bright blue sofa.
The dark wood-paneled Snug bar is a favorite of Nardi's. "It has a calm and relaxed ambiance like the other communal areas," he points out, "but it feels richer and moodier, thanks to the darker palette we paired with deep blue ceilings, wood paneling, and velvet and bouclé seating."
Sella Concept helmed the playful Angelica bar; the Lido, where red umbrellas pop against the blue swimming pool; and Elodie restaurant. Nodding to nature, the latter is an earthy tribute to its location, with original timber flooring, portrait paintings by artist Poppy Ellis inspired by modern British icons, and bespoke lighting.
Meanwhile, furniture designer and environmentalist Sebastian Cox developed the estate's rewilding plans, which include reimagining the 18-hole golf course. The former fairways will become managed woodland, and grazing pigs and ponies will be onsite to distribute seed and shape vegetation. Cox also crafted much of the property's bespoke furniture, which was designed by A-nrd. Using trees felled for the site's woodland management, he constructed A-nrd's concepts for the nightstands, reception desks clad with timber shakes and, in Vervain, the curved banquettes with rough-hewn backs and the scorched wood communal table.
Reusing and repurposing when possible minimized building work and waste. "Stripped out materials were environmentally disposed of, tracking the lifecycle to avoid landfill," explains Nardi. "Furniture and lighting no longer needed were auctioned or donated to charities." The gardener even reused corridor carpets, which were "layered under soil to naturally decompose and help create the landscape," Nardi says.
In the lobby, the design team also uncovered original features, including mosaic parquet flooring and the floral bas-relief ceiling, which was preserved alongside stone walls. Adding a modern moment, bespoke artworks by London artist Olly Fathers flank the original grand stone fireplace.
Cooperation with partners sharing A-nrd's eco-conscious values was crucial. Michael Ruh Studio created recycled glass lighting, while Chelsea Vivash utilized timber off-cuts for the wardrobes' marquetry. Dedicated to finding the most sustainable furniture and lighting, Nardi explains, they tracked the carbon footprint of every item purchased for the estate.
"We were given a lot of creative freedom and wanted to ensure Selsdon felt different from Cheshunt," says Nardi. "Bringing an idea to life is incredibly rewarding. To then see it in an interior concept you created is icing on the cake."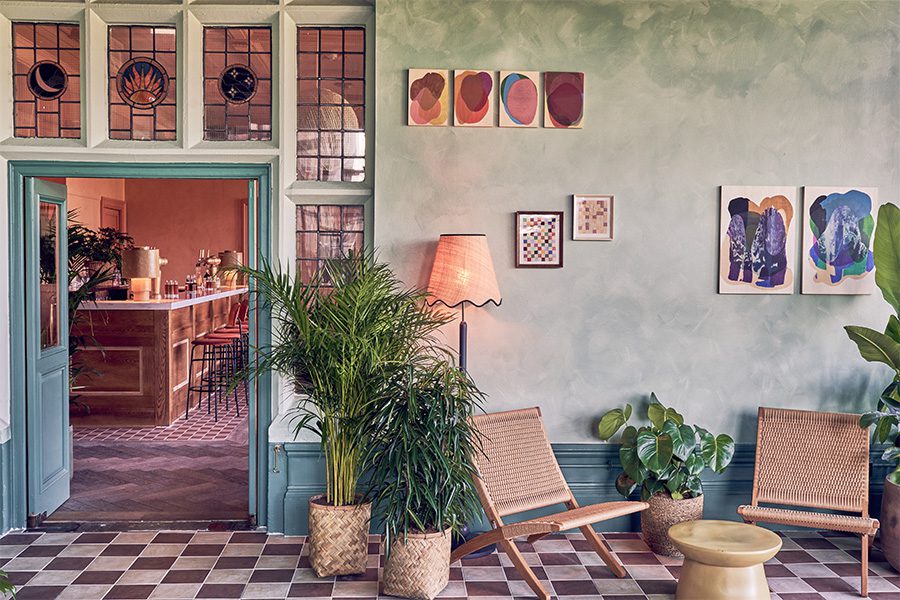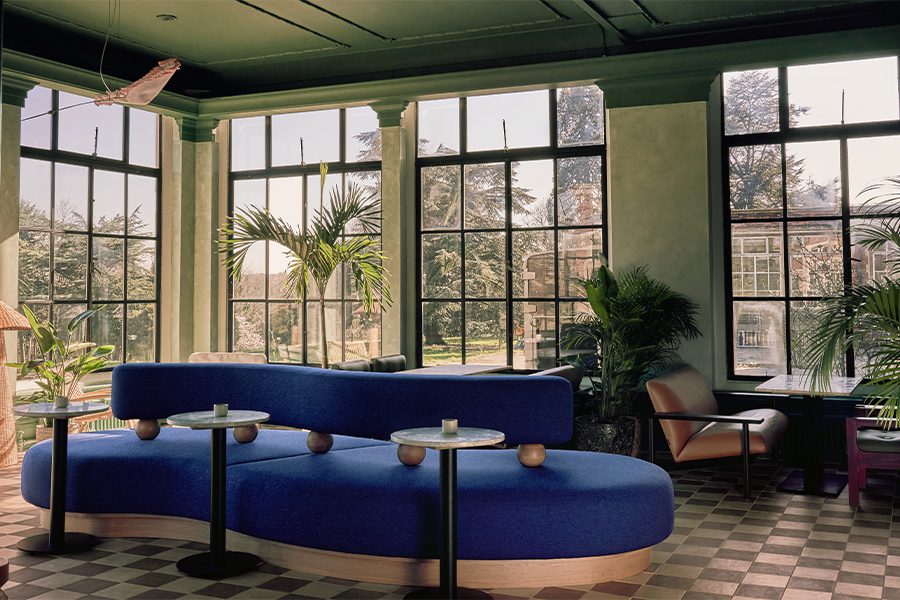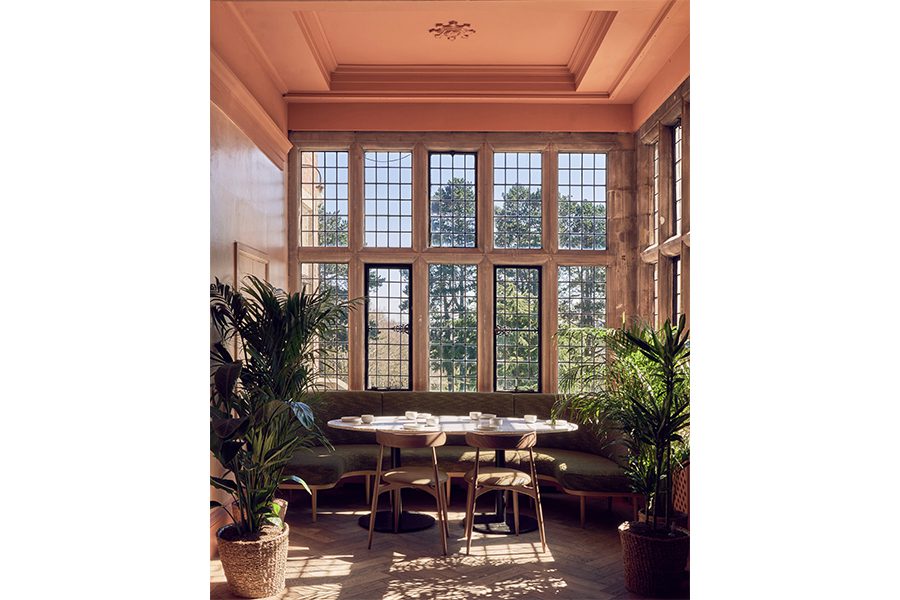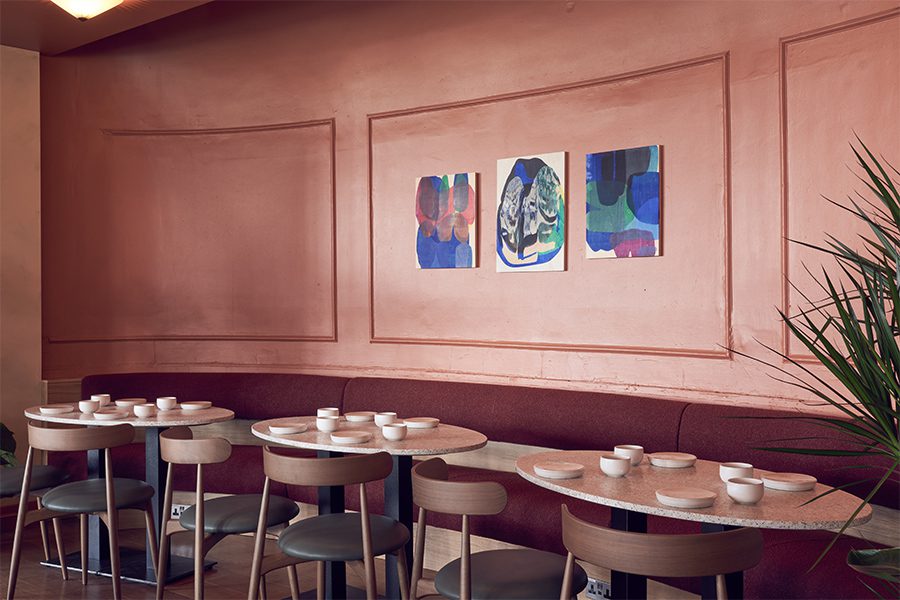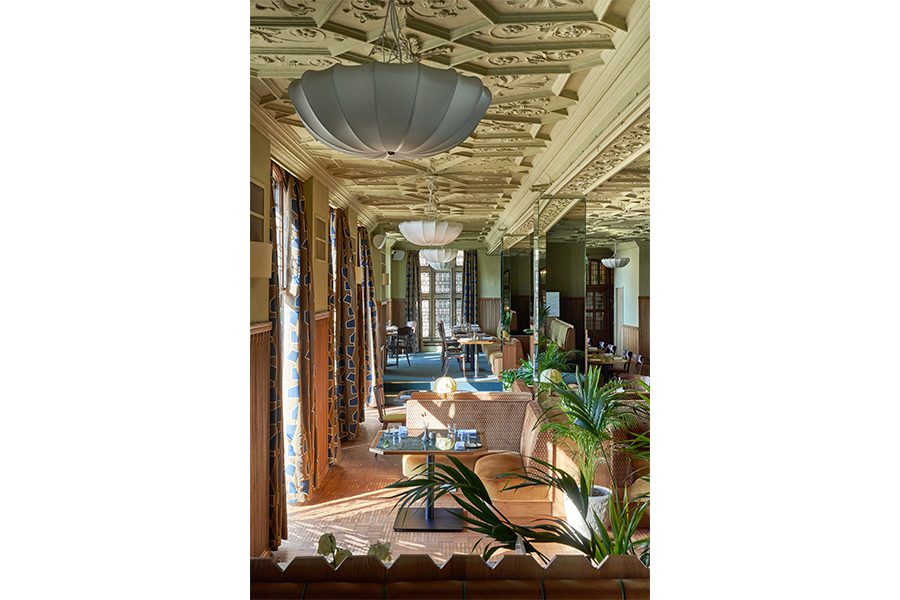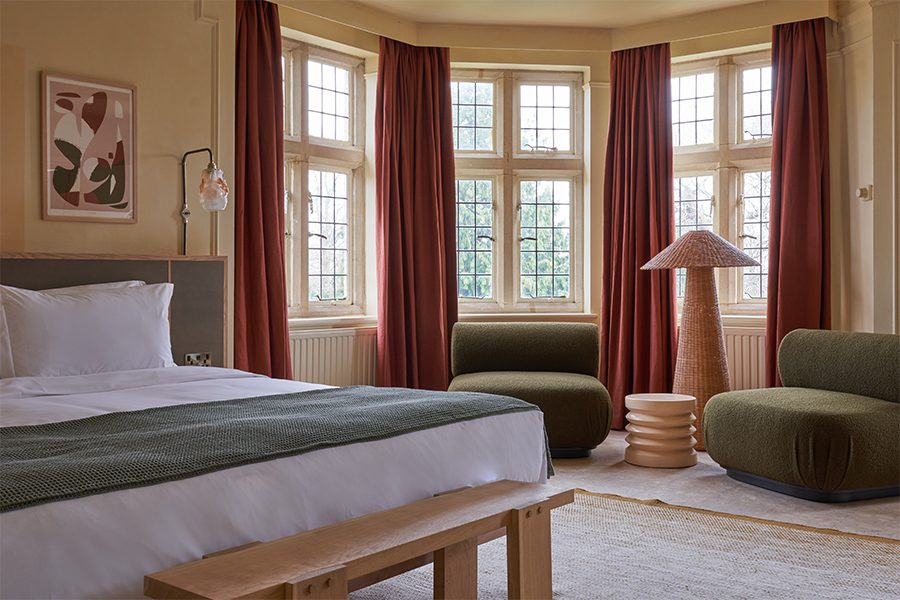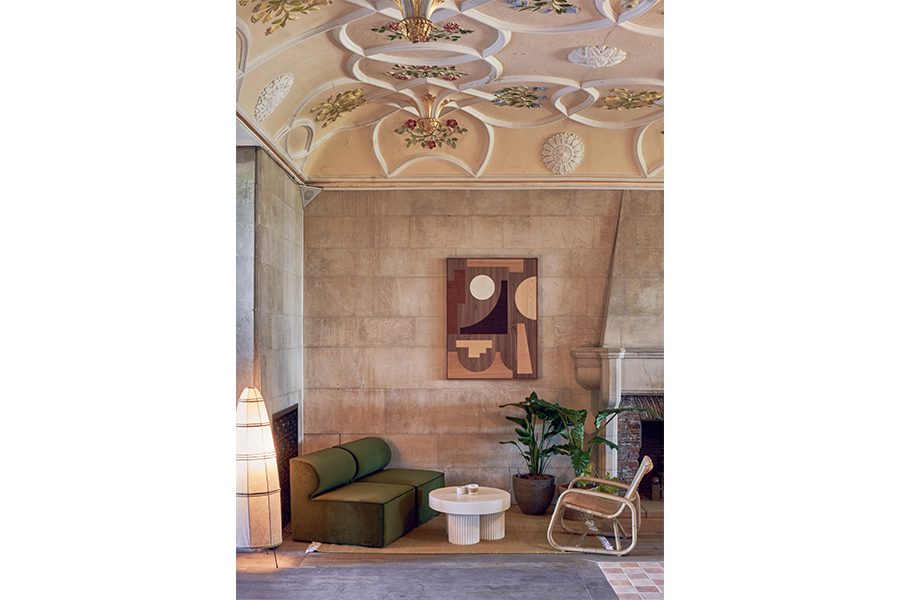 This article originally appeared in HD's September 2023 issue.