The art-focused Hotel Downstreet has opened in North Adams, Massachusetts, a historic cultural destination known for its creative community. Home to the U.S.' largest contemporary art museum, MASS MoCA, the quaint town is a hub for modern galleries and music lovers.
Developed by independent hospitality management company Main Street Hospitality with support from real-estate firm Peregrine Group, the property is the only hotel on North Adams' Main Street, a thoroughfare with the feel of a classic New England mill town.
Named after the local lingo for strolling down Main Street to explore its breweries, restaurants, and galleries, Hotel Downstreet comprises 90 stylish-yet-unfussy guestrooms.
Connection and interaction with art is what drive the guest experience. The curated art program features works by local and internationally renowned artists like Barbara Prey, Cory Feder, Kento Iida, Stephen Hannock, Noah Post, and Anthony Chase. Crafted to evoke approachable sophistication and free-spirited charisma that puts guests at ease, the lobby showcases a classic North Adams landscape mural by Eric Forstmann. Individually themed corridors display different art styles: text art, op art, abstract, landscape, and figure.
Also featured onsite, the Studios at Downstreet are large, open spaces for creative events and partnerships with artists, galleries, and institutions. The Downstreet arts residency provides creatives with temporary housing, meals, and free studio space, while educational programs are extended to schools and the Boys and Girls Club.
"We redesigned Hotel Downstreet with the intention of celebrating the vibrant, curious, and charismatic spirit that defines North Adams," says Sarah Eustis, founder of Main Street Hospitality. "Our mission has always been to inspire guests to connect in truly meaningful ways, and there is no better destination to engage with creatives in an approachable setting than Hotel Downstreet."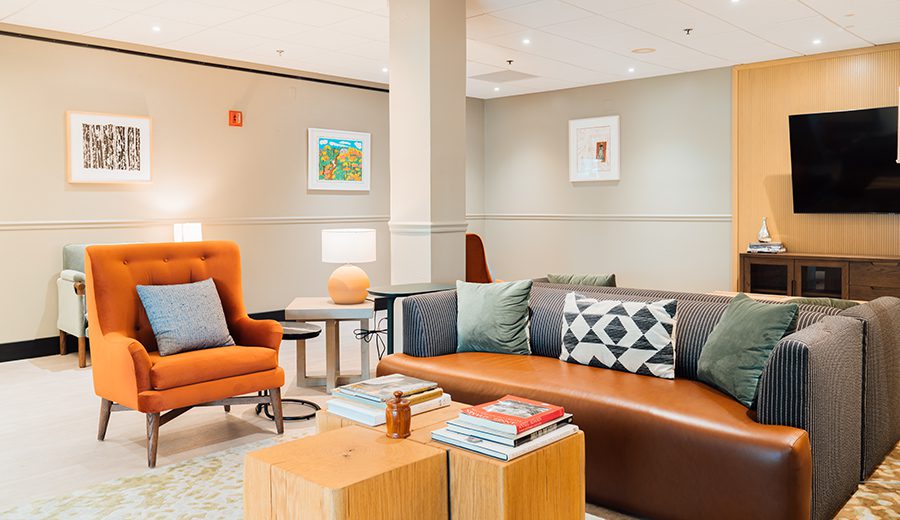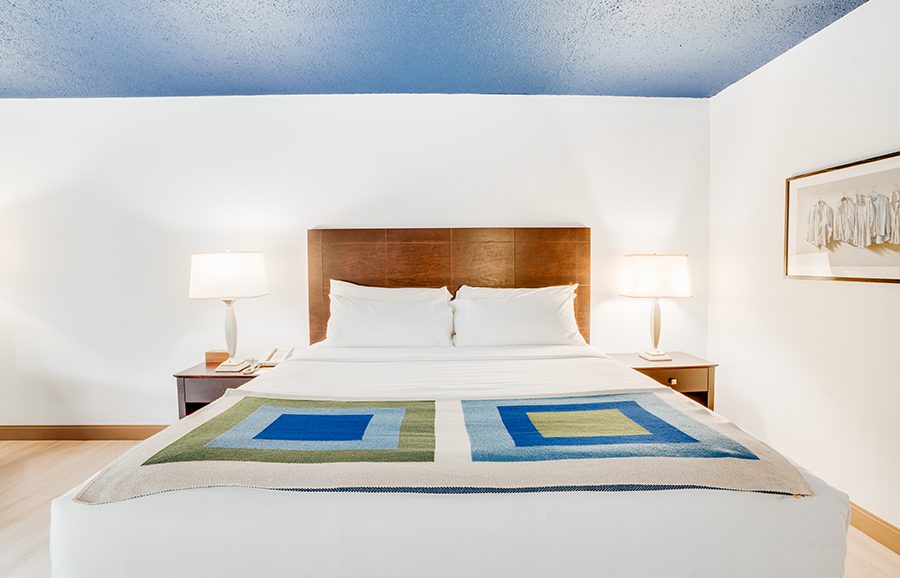 More from HD:
What I've Learned Podcast: Tina Edmundson, Marriott International
Asheville Emerges as a New City To Watch
With Quartz Linked to Silicosis, Manufacturers Seek Alternatives