Managed by Viceroy Hotel Group and designed by Seattle-based Dawson Design Associates, the Hotel Zeppelin is located in a historic building two blocks from San Francisco's Union Square. It is scheduled to open this spring. 
With a design inspired by San Francisco artists, writers, poets and musicians who broke the rules, the property consists of 196 guestrooms including 20 suites. Quirky elements in guestrooms include text project on ceiling sconces, and lava lamps on desks.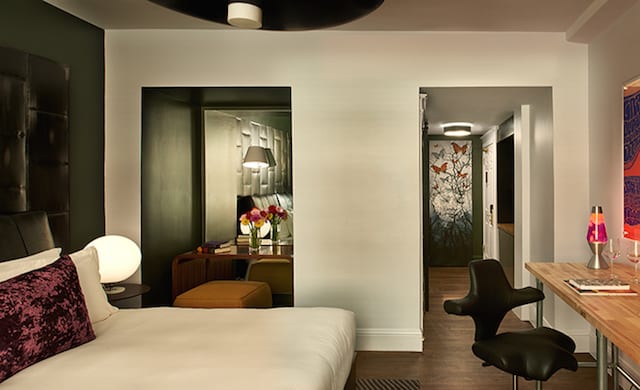 Along with 3,000-square-feet of meeting space, the hotel will include a game lounge and a café curated by Bulldog Coffee.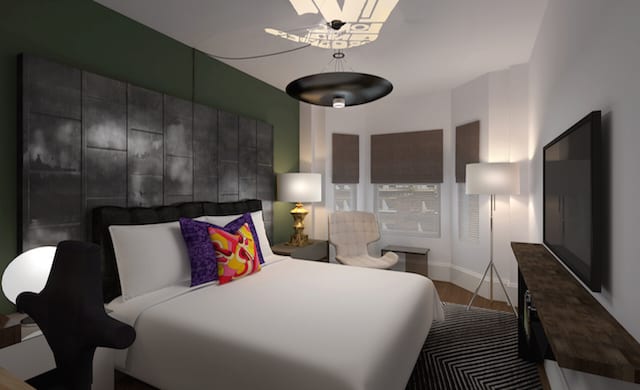 Hotel Zeppelin—acquired last year as the former Prescott Hotel by Pebblebrook Hotel Trust—is the Viceroy Hotel Group's second property in San Francisco in three years. The first, Hotel Zetta, was also designed by Dawson Design Associates. Viceroy manages properties throughout the world, including in New York, Abu Dhabi, Miami, and Beverly Hills.