Austin-based Bunkhouse has announced a new project, Hotel Daphne, slated to open its doors in Houston in early 2025.
The hotel will mark the hospitality group's second hotel project in the Texas city, following the fall 2024 debut of Hotel Saint Augustine. With six of Bunkhouse's 10 existing properties in the Lone Star State (five are located in Austin and one in San Antonio), their expansion into Houston signals an exciting chapter for the brand.
For this latest venture, Bunkhouse is collaborating with architects of record blanchardA+D and Darwin Architecture on the five-story new build in Houston Heights. To seamlessly blend into the recycled industrial aesthetic of the historic neighborhood, Hotel Daphne will showcase elements like painted brick, stepped parapets, and steel-framed windows.
Bunkhouse's in-house team is spearheading the interior design and creative direction of the hotel, which will feature 47 guestrooms and suites, an all-day restaurant, ground-floor bar and lounge, pool and pool bar, courtyard, library, and a lobby retail store.
"Bunkhouse wrote the book on doing cool boutique hotels in Texas and ever since I stayed at Hotel San Jose many years ago, I have dreamed of helping bring Bunkhouse to Houston," says Ben Ackerley, owner of Hotel Daphne. "Our new hotel, Hotel Daphne, will be the first of its kind in the Heights and is only going to add to the momentum that the neighborhood already has going as it grows into one of the premiere destinations in the city."
Daphne, a name derived from the Greek word meaning "laurel," was the daughter of river god Peneus in Greek mythology, who escaped Apollo's relentless advances by transforming into a laurel tree. Much like its namesake, Hotel Daphne will embody a delicate, sweet, and spicy nature.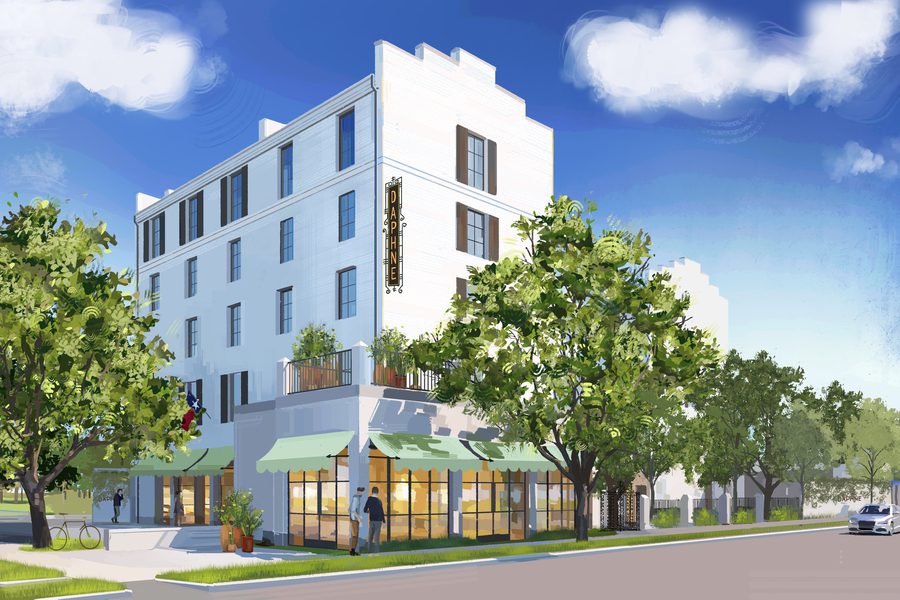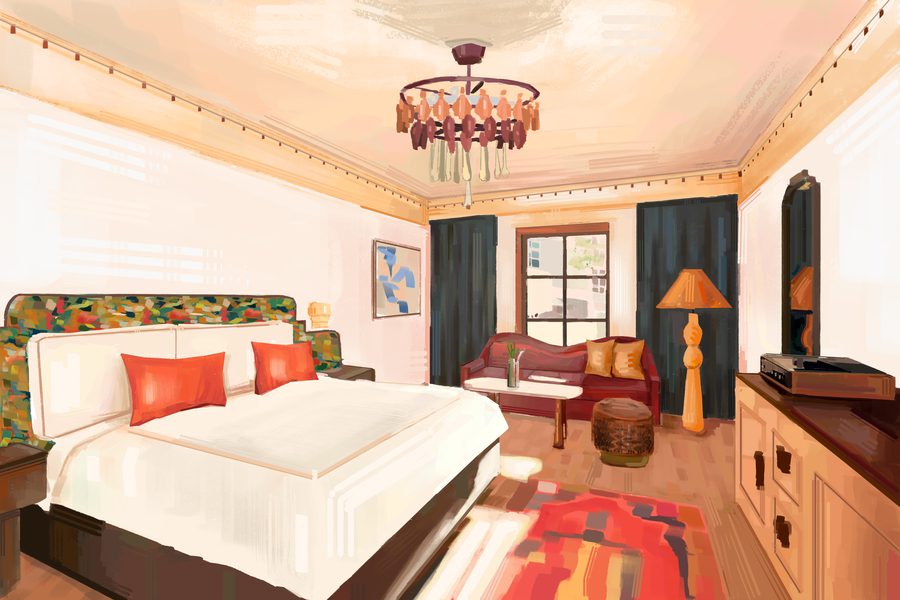 More from HD:
What I've Learned Podcast: Tina Edmundson, Marriott International
Asheville Emerges as a New City To Watch
With Quartz Linked to Silicosis, Manufacturers Seek Alternatives