The Kimpton Grand Roatán Resort & Spa opened its doors last month on the West Bay Beach of Roatán island. The Caribbean resort houses 119 guestrooms, suites, and condos, four restaurants and bars, a spa, and nearly 6,000 square feet of meeting and events spaces.
LPA Architects led the architectural concept, while interiors were spearheaded by California-based Theresa Fatino Design in collaboration with Kimpton's in-house design team. Every space was thoughtfully curated to celebrate Roatán craftsmanship, showcasing local art and handcrafted furniture pieces.
Guests are welcomed into a lush open-air lobby with panoramic views of the island's jungle and ocean. The crown jewel of the property is the secluded Kao Kamasa Spa, which spans over 10,500 square feet, and features six single treatment rooms, two outdoor couples suites, and several pools and fountains. A private glass-bottom infinity pool, for instance, provides a unique view of the Iron Shore's petrified coral reef.
The guestrooms, all with sunset views, feature color palettes inspired by Roatán's flora and fauna along with deep orange accents and warm wooden finishes, and each room is adorned with Mexican hand-woven lampshades from Mexico and elements created by local artisans.
Onsite restaurants include Mediterranean restaurant Alera, all-day eatery Vos Café & Bar, Sea Cat beach bar, and the Drop Off, a rustic reef-side bar.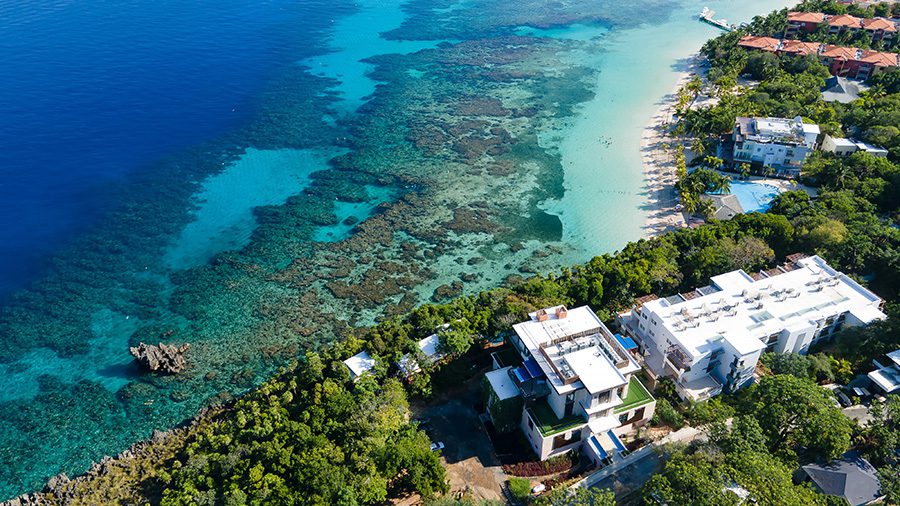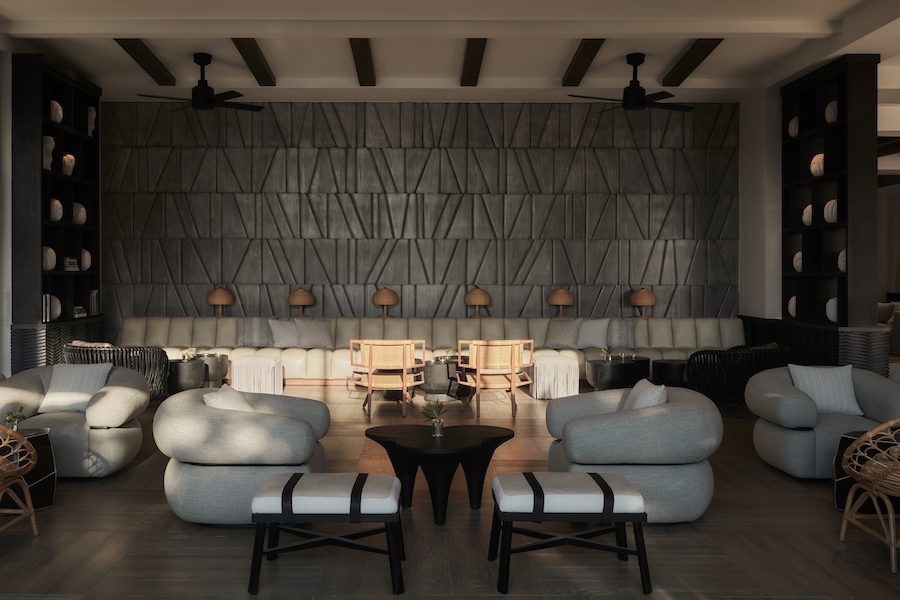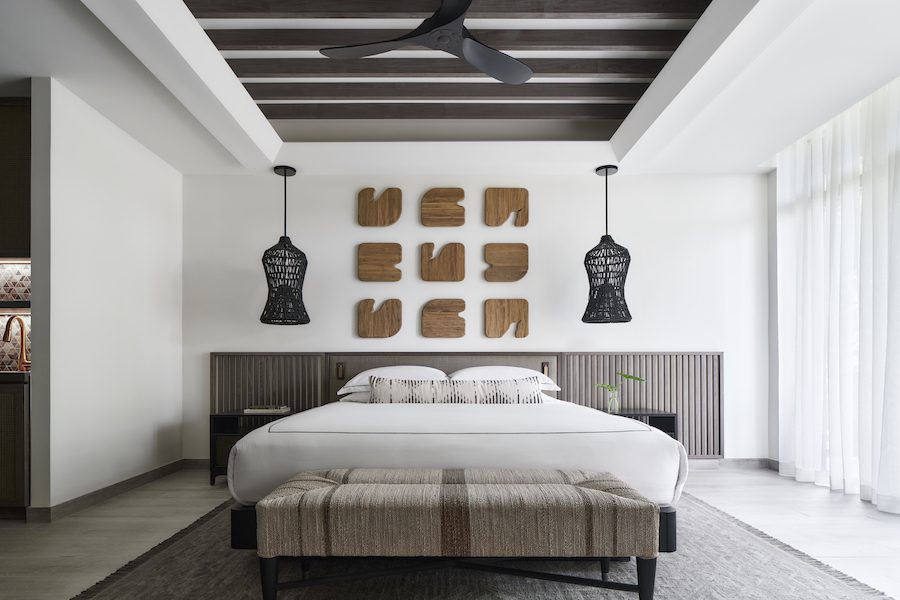 More from HD:
HDTV Goes Inside Hôtel Barrière Fouquet's New York
These New Hotel Brands Put Authenticity at Their Core
The Hospitality Industry Makes Strides in Sustainability