Lifestyle aparthotel brand Locke has opened Locke at East Side Gallery, its first Berlin property and its third in Germany.
For the property's interior design, Matthew Grzywinski, cofounder of New York-based architecture and design firm Grzywinski+Pons and a frequent Locke collaborator, found inspiration from the destination's surroundings, including the former Berlin Wall, the River Spree, and local parks.
A subtle allusion to the Berlin Wall's remaining remnants, non-continuous walls connect ground floor public areas into "neighborhoods": the reception lounge; the free co-working area for guests and locals; and ANIMA cafe, bar, and restaurant. Locally sourced bricks made from recycled sand and lime were used for built-in seating and planters with abundant foliage, while furnishings comprise timber, cane, fabric, and cord.
Locke at East Side Gallery's flexible meeting space has a rooftop terrace, while its eighth-story gym enjoys full-height windows overlooking Berlin's Mediaspree.
On the ground level, audiophile bar and restaurant ANIMA was inspired by Japan's kissaten hi-fi cafés that predate affordable home stereos. Warm and unpretentious, yet elegant, the venue allows music aficionados to connect over Mediterranean-influenced tapas.
In the 176 studio apartments—many of which feature river or skyline views from private balconies—vibrant splashes enliven warm, textural neutrals. Turmeric-colored chairs, pastel-toned mirrors, and heavily braided grass rugs sit alongside suede and rattan floors, screens, and headboards. Raw finishes, like hand-scraped wooden floors, juxtapose shimmering glass inspired by the Spree River. Timber-cladding lines the bedroom walls, while in the bathrooms, the powdery finish of exposed structural concrete softens the vibe created by back-painted black glass and kiln-formed glass partitions.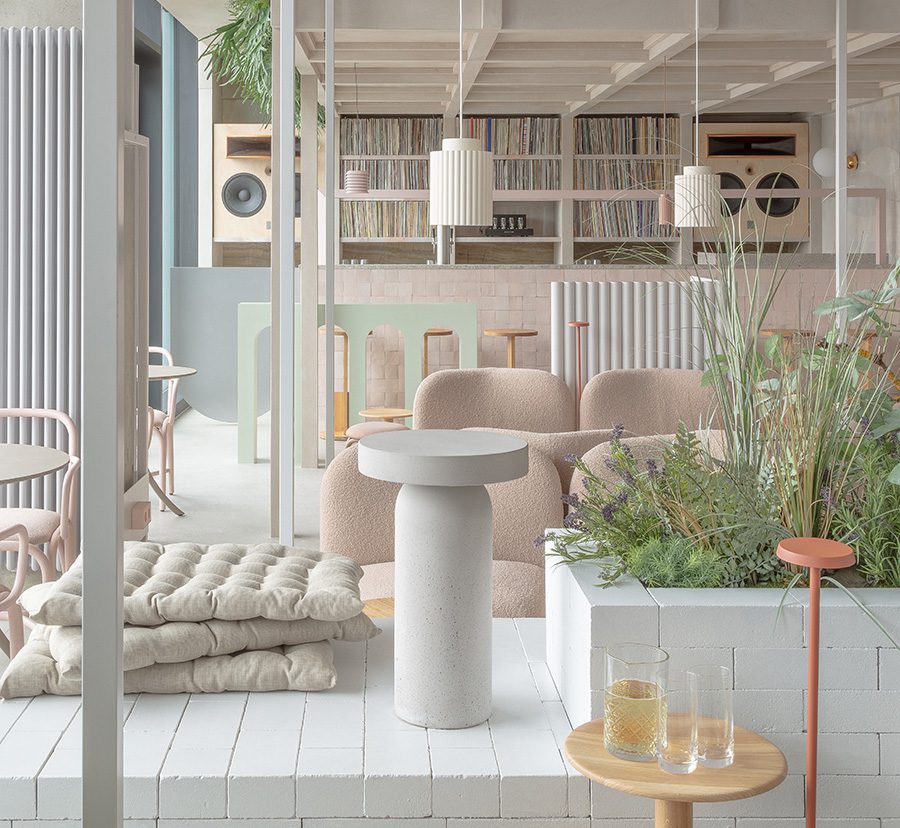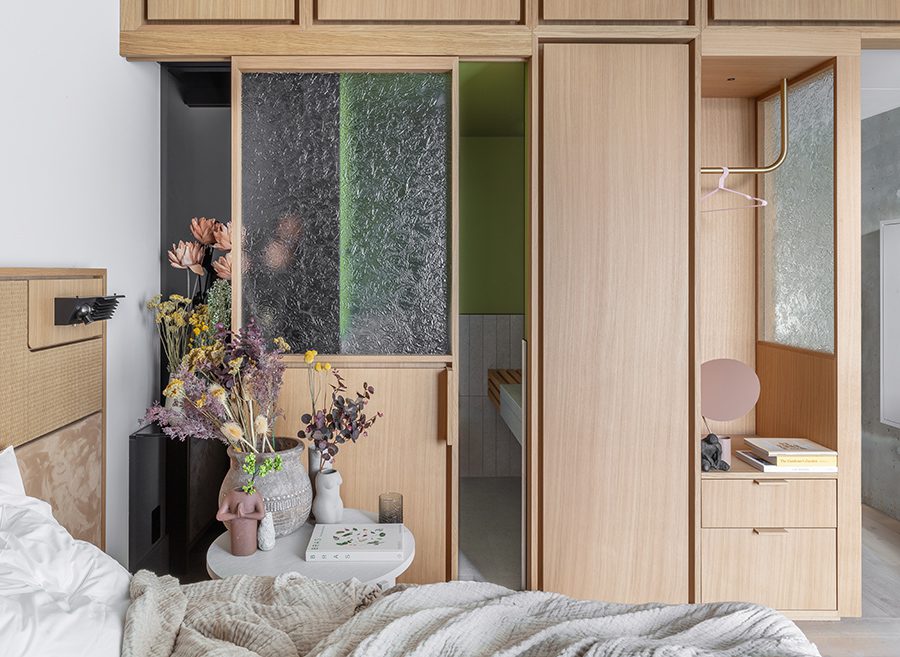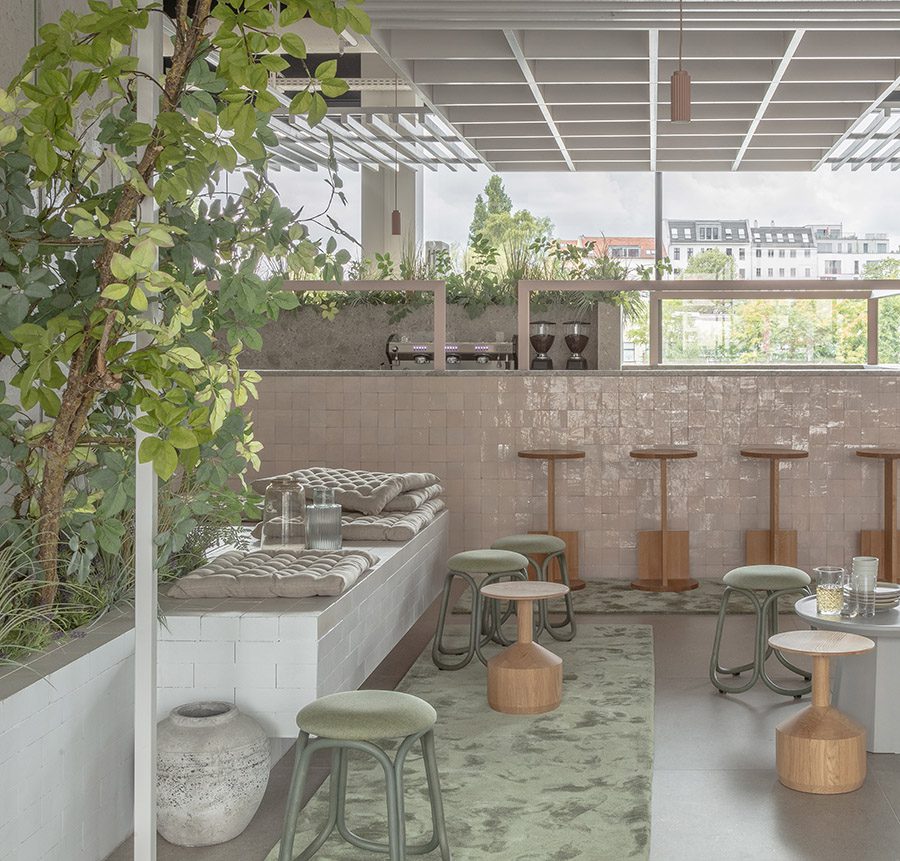 More from HD:
What I've Learned Podcast: Tina Edmundson, Marriott International
Asheville Emerges as a New City To Watch
With Quartz Linked to Silicosis, Manufacturers Seek Alternatives