Omni Hotels & Resorts is set to grace the shores of Punta de Mita with its first luxury resort in Mexico, the Omni Pontoque Resort. The property—a collaboration between interior designers Waldrop + Nichols Studio, design architect Robert Glazier Architect, and architect of record HKS—is slated for a summer 2026 opening.
The beachfront hotel will house 244 guestrooms and suites, crowned by two four-bedroom villas that offer sweeping views of the Pacific Ocean. At its heart, the Omni Pontoque Resort is a tribute to local culture and a celebration of the region's natural wonders.
The resort's exterior and interior design draws inspiration from local aesthetics, blended with a contemporary twist that creates a sense of familiarity and residential comfort. Inspired by the surrounding jungle and ocean, the design artfully balances clean architectural lines with a mix of stone, wood, and metals, conjuring the feeling of a modern beachfront home. Bold tropical tones mix with traditional Huichol art, to create what Laura McKoy, creative director and vice president of interior design at Omni, describes as "enchanting spaces that connect guests with the surrounding paradise."
Omni Pontoque will also include a spa with 14 treatment rooms, two retail boutiques, multiple pools, and a state-of-the-art indoor and outdoor fitness center.
With more than 27,000 square feet of meeting and event spaces, the resort will feature a 6,000-square-foot ballroom, complemented by dedicated meeting rooms, event lawns, and pre-function areas with jungle and ocean views. Additionally, an open-air event pavilion, designed as an indoor-outdoor concept, will be tucked away from the main property for private events.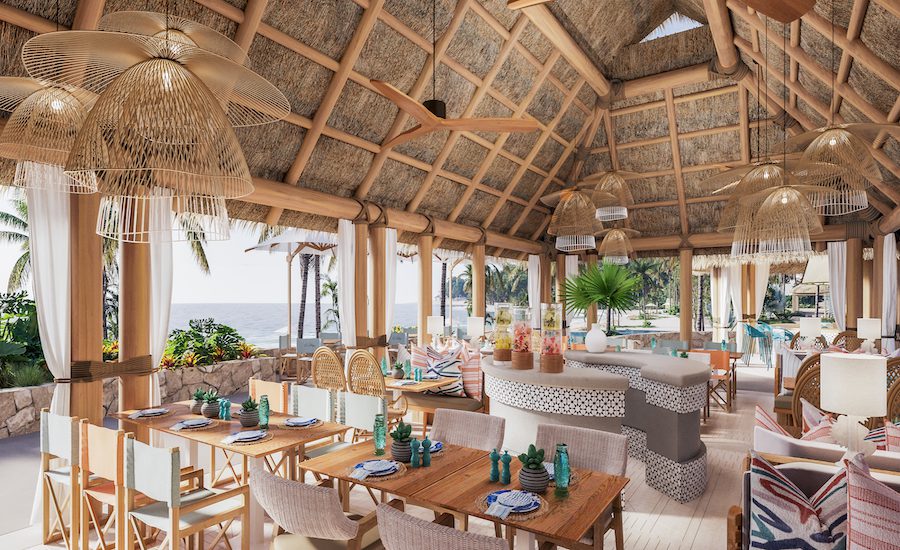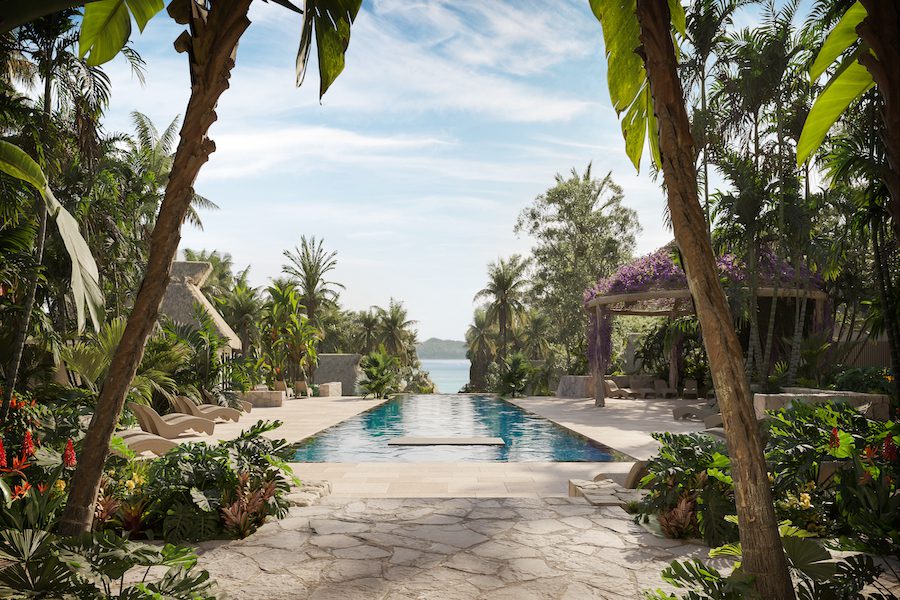 More from HD:
HDTV Goes Inside Hôtel Barrière Fouquet's New York
These New Hotel Brands Put Authenticity at Their Core
The Hospitality Industry Makes Strides in Sustainability