Following the May opening of Palihotel San Diego, Palisociety has announced the debut of Palihotel Hollywood on Los Angeles' iconic Sunset Boulevard. The property occupies a late-1950s motor lodge that's been transformed into a contemporary hideaway enlivened by the boutique hotel brand's signature casual-yet-layered—and quintessentially California—aesthetic.
Designed by Palisociety's in-house team, Palihotel Hollywood features a palette of greens, grays, and pale blues mixed with organic taupes and tans. The arrival experience is defined by a light-filled space with an arched front desk, green floral wallpaper, salmon-hued tiling, and greenery.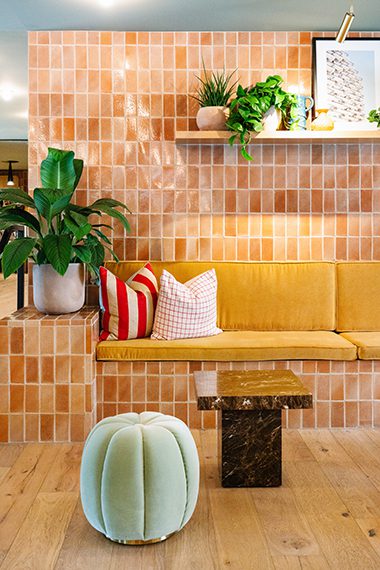 Ranging from 225 to 470 square feet, the hotel's 74 guestrooms and suites span two floors and nine room types, including the Night Owl accommodation, which offers black-out curtains, hallway-facing windows, guaranteed late check out, and even a gift card to In-N-Out.
An oversized central courtyard pool also anchors the hotel, along with the laidback poolside dining option Benny's on the Blvd. Also a part of Benny's, an indoor bar serving cocktails and small bites is open exclusively to guests.
"Los Angeles is a city built on distinct neighborhoods and microcosms, each with its own unique personality and point of view, and that's one of the things we appreciate most about it," says Palisociety founder Avi Brosh. "Each of our hotels in the city acts as a hyper-local extension of its direct surroundings and community and Palihotel Hollywood will be no exception. It's our take on modern-day Hollywood and feels very much at home in its locale in the heart of the area."
More from HD:
What I've Learned Podcast: Malene Djenaba Barnett
Marriott's 8,000th Hotel Revisits the Company's Humble Origins
5 New Hotel Brands Respond to Travelers' Wants