In the scenic heartland of the Ozark Mountains, the Ozarker Lodge has launched as a new type of lodging experience in Branson, Missouri. The boutique hotel is a fully reimagined roadside inn promising a blend of nostalgia, adventure, and modern aesthetics in one of the U.S.'s top family vacation destinations.
The concept was brought to life by Eagle Point Hotel Partners and Missouri natives and Longitude° founders Jeremy Wells and Dustin Myers. Their vision drew upon memories of family road trips, outdoor adventures, and the distinct charm of the Ozarks to create a unique, approachable hospitality experience.
"From the very beginning, our locally based team set out to highlight the best of Branson and the surrounding region and celebrate why so many of us are proud to call the Ozarks home," says Wells.
Guests are welcomed by an open lobby that serves as the heart and social hub of the lodge.
Another key feature of the property are the 102 all-new guestrooms, designed by Detroit-based PARINI. The accommodations embody the energy and color palette of Branson, encouraging guests to explore and connect with the surrounding nature. A variety of room types are featured, including family-friendly Bunkbed Rooms and the luxurious Ozarker Master Suite.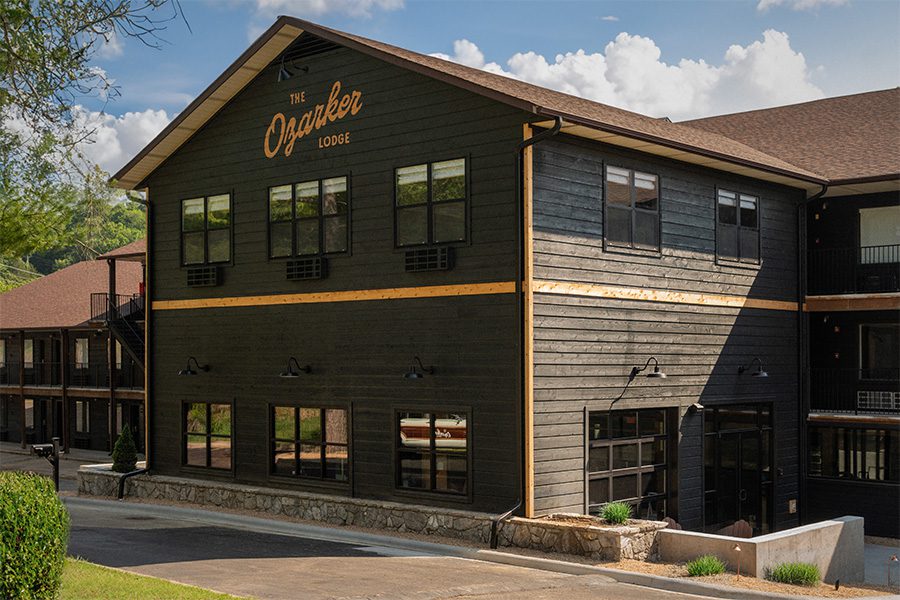 More from HD:
13 Products Perfect for a Real-Life Barbie Dreamhouse
Striking Architecture Defines This Zhejiang Hotel
Industry Leaders Discuss the Obstacles of Running a Business