The Serai Wing, a collection of private rooms and suites, recently opened its doors as an extension of the Chedi-Al-Bait hotel in Sharjah, UAE. The heritage property, once the residences of pearl merchant Khalid bin Ibrahim, has been transformed into a contextually sensitive, contemporary boutique hotel by Dubai- and London-based design studio ANARCHITECT.
The project posed the challenge of renovating and repurposing two homes from the 1950s. The result is 12 uniquely designed rooms, crafted to reflect the elegance and charm of the cultural locale, while offering a blend of modern luxury and a refined palette of original and new materials.
Each of the property's houses feature tranquil courtyards and wellness pools at their core. The spaces also feature existing coral and lime-mortar walls alongside teak-wood trellises and new contemporary interventions, such as travertine stone and perforated white-metal surfaces.
House One has a modest inner courtyard enclosed on all sides. The design introduced a central water element that surrounds a mature indigenous tree and offers a staircase to access two rooftop guest suites with terraces.
House Two, on the other hand, features a more dynamic interaction between indoor and outdoor spaces, with an inner courtyard enclosed on only two sides. At the heart of House Two, an infinity pool was added, surrounded by a perforated architectural screen that provides privacy for the courtyard rooms.
"We support the adaptive-reuse of existing buildings where possible as a restorative and regenerative process, considering it to be a prerequisite to any sustainable agenda set for a new-build replacement," says Jonathan Ashmore, founder and architect at ANARCHITECT. "It further affirms that new interventions introduced into or onto the historical framework of existing structures is to be in contrast; a contemporary addition that communicates the presence of the transformation as a layered visual narrative and celebrates the rebirth of the building and its new lease of life."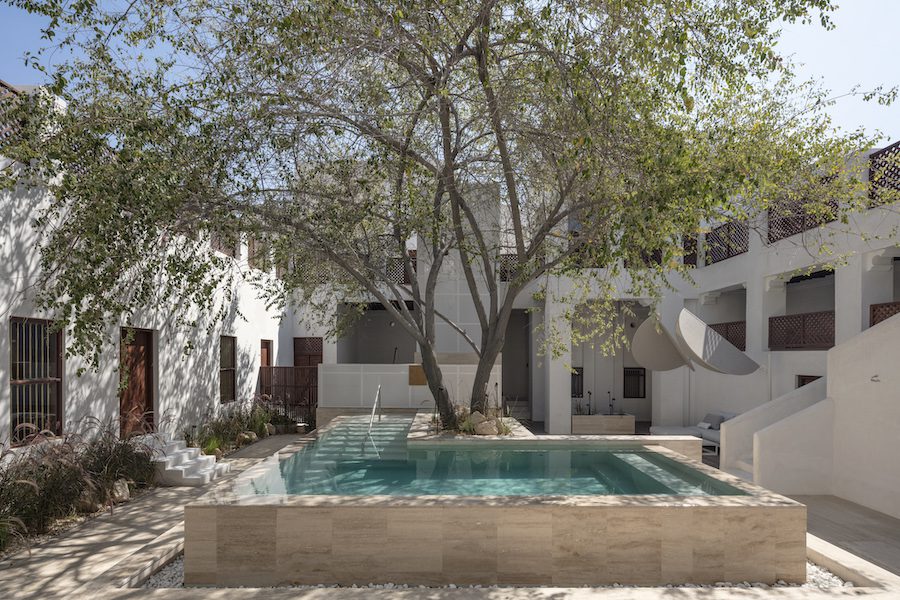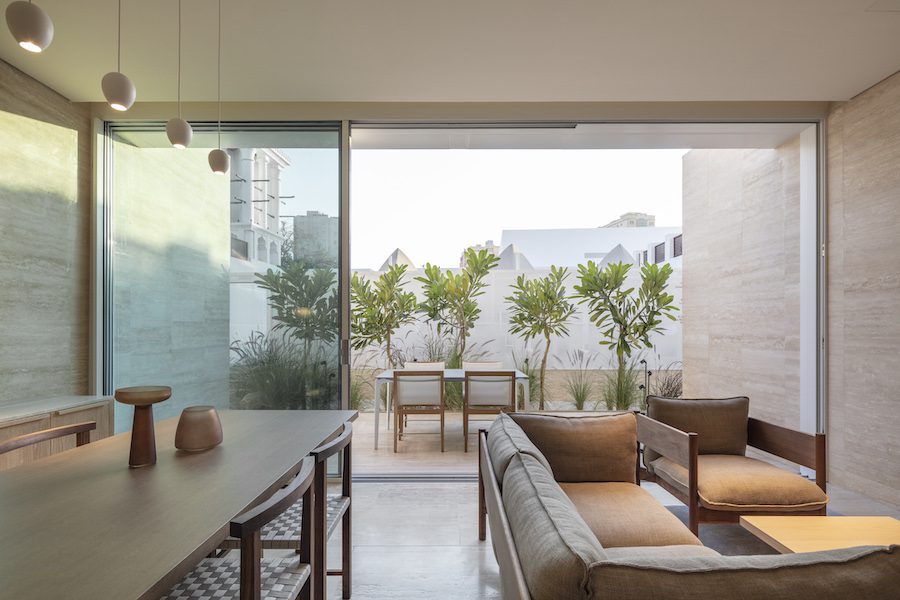 More from HD:
HDTV Goes Inside Hôtel Barrière Fouquet's New York
These New Hotel Brands Put Authenticity at Their Core
The Hospitality Industry Makes Strides in Sustainability