The Singapore EDITION, now open in preview, marks EDITION Hotels' first outpost in Southeast Asia. The luxury property from Marriott International captures the island-state's spirit with a striking silhouette constructed by Safdie Architects and local studio DP Architects.
Rooted in EDITION's signature refined design, the 204-room hotel seamlessly merges a metropolitan energy with the sensibility of a tropical resort. EDITION's visionary Ian Schrager, in collaboration with interior design firm Cap Atelier, incorporates nature throughout, evident in sweeping vistas, a skypark, and a sunken garden.
The Singapore EDITION's bronze and glass entrance leads to a white-marbled lobby adorned with a gold leaf domed ceiling. At the far wall of the lobby, towering windows reveal a long, light-filled conservatory, complete with a biophilic green wall.
Distinct personalities characterize each level of the property, with spaces like the lobby bar flooded with pink velvet accents, marble pool tables, and oversized backlit bar displays. Meanwhile, the dining experience at FYSH at EDITION features custom marble bars and intimate jade-colored velvet seating.
From the lobby, a sculpted white Venetian plaster staircase descends to a garden courtyard, which houses a bar lounge. The adjoining Punch Room, EDITION's signature bar concept, is swathed in Yves Klein blue and channels a classic London gentleman's club.
Each guestroom boasts a distinct layout along with white oak-planked floors, deep-seated sofas, and thoughtful details. Rooms with terraces overlook the interior courtyard, which forms the heart of the property. This timber-decked garden courtyard, reminiscent of ancient Chinese temples, functions as a versatile event space framed by black-tiled pools and flora.
The pinnacle of the hotel's design is the rooftop terrace and swimming pool, which is dressed in terracotta and shades of blue and offers a semi-al fresco setting surrounded by lush greenery.
"It was a thrill for us to do a hotel in Singapore and to come up with a project as sophisticated and beautiful as the city itself," Schrager notes.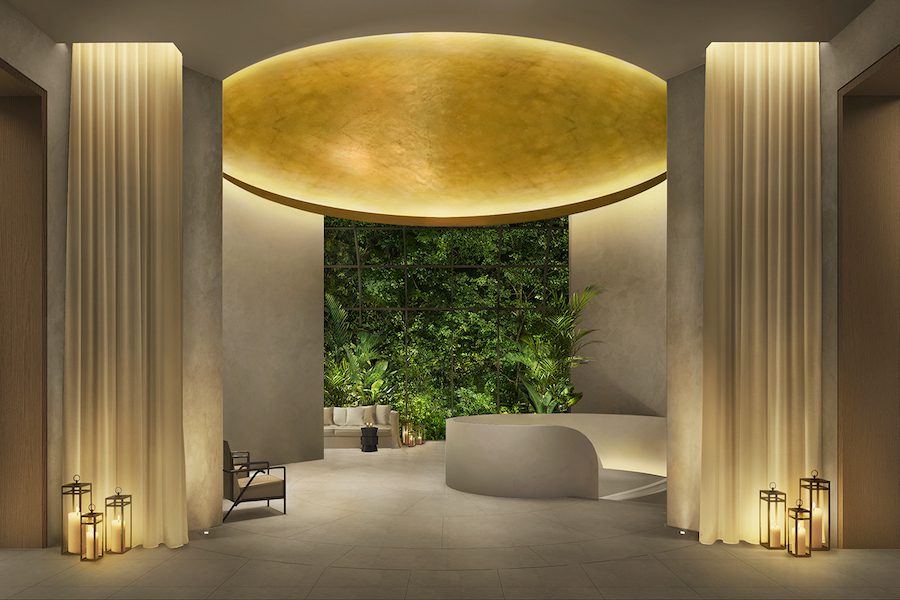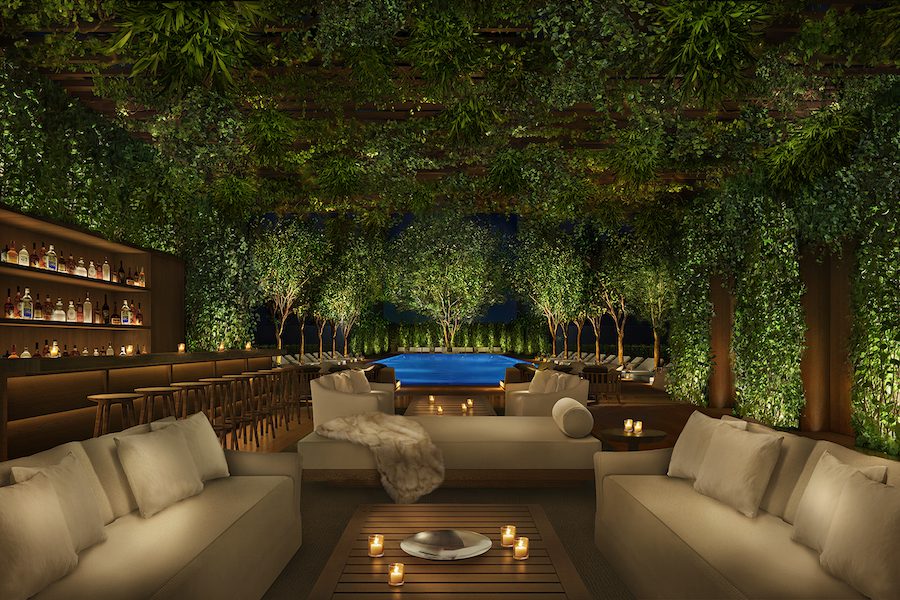 More from HD:
HDTV Goes Inside Hôtel Barrière Fouquet's New York
These New Hotel Brands Put Authenticity at Their Core
The Hospitality Industry Makes Strides in Sustainability