Located in the heart of Barcelona, Toral Clinic has emerged as a haven for anti-aging wellness and aesthetic rejuvenation.
Spanning 2,206 square feet, the clinic comprises a lobby, reception area, two waiting areas, five service boxes, two bathrooms, product display zone, and a dedicated staff room—all designed by Vitale, an interior design and branding studio based in Castellón, Spain.
Drawing inspiration from early-20th-century thermal spas with a contemporary touch, the design embraces a solemn and elegant aesthetic, with fabrics, natural fibers, curvilinear furnishings, and soft, indirect lighting. The integration of textile padding and wicker accents nods to the past while harmonizing with the geometric patterns of the existing flooring.
The reception area is wrapped in oak slats, with a storage module upholstered in rhomboid fabric and a service counter adorned with backlit wicker mesh. This area connects to a corridor, complete with a discreet coffee corner and a product display, elegantly concealed by upholstered totems.
"The objective of the interior design is to show a highly differentiated independent clinic in a sector in which ostentatious or extremely aseptic spaces are generally recreated," says Vitale design director Carlos Folch. "[We want] the clinic to be perceived as a wellness center with an image focused on personal care, exclusivity, and a lifestyle that promotes physical and emotional wellbeing."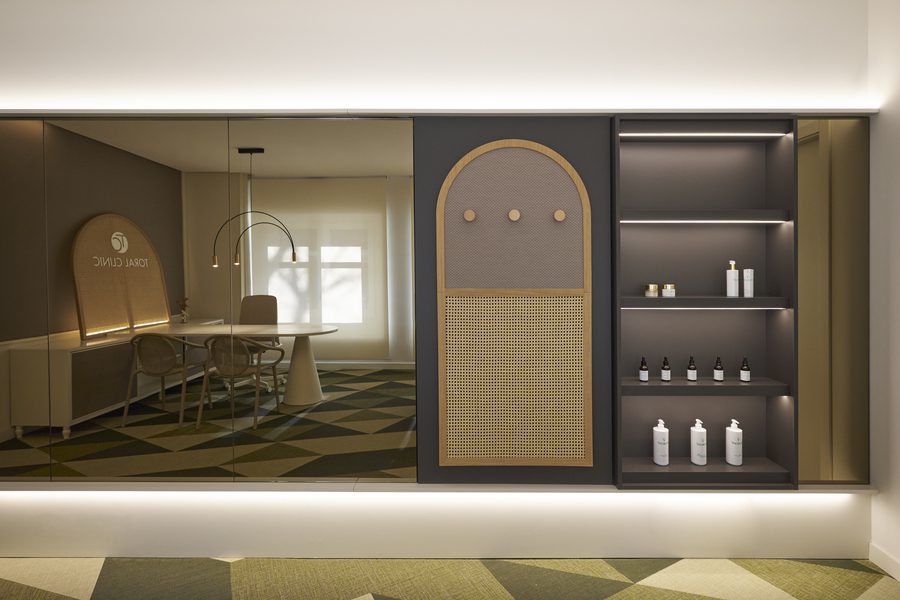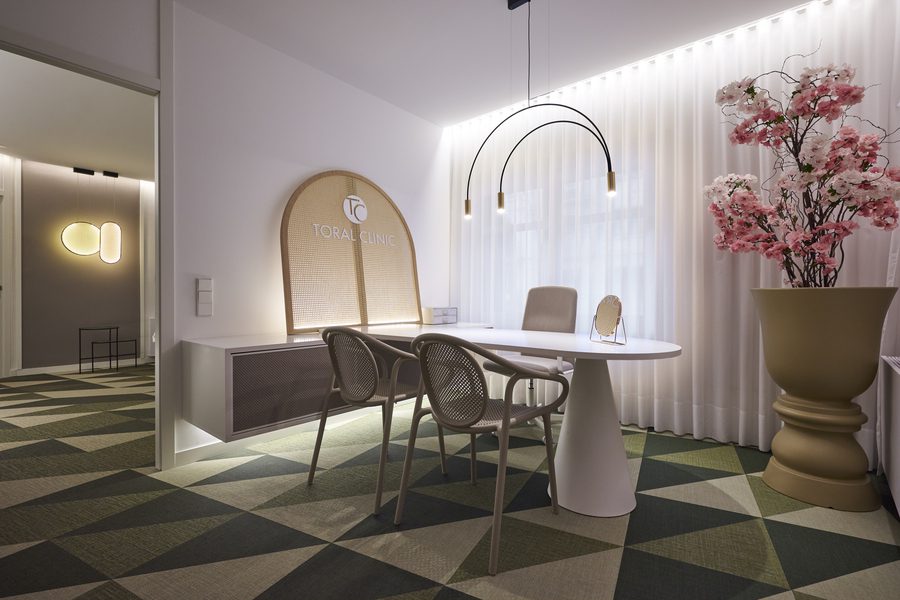 More from HD:
HDTV Tours the Penny Williamsburg in Brooklyn
With Quartz Linked to Silicosis, Manufacturers Seek Alternatives
Pirajean Lees' Furniture Line Tells a Compelling Story