"Luxury doesn't arise from opulence, but from reduction," says Christoph Ingenhoven, founder of Ingenhoven Associates. That holds true for the studio's architecture and interior design of the $130-million Lanserhof Sylt. The location is the brand's fifth medical spa, which opened last year in List, Germany, Sylt Island's northernmost enclave.
With windswept dunes, pristine nature, and understated luxury, "the Hamptons of Germany" aligns perfectly with Lanserhof's 35-year-plus legacy melding state-of-the-art healthcare with time-honored practices like fasting.
"In a remarkable landscape like Sylt in the Wadden Sea, preserving identity and nature is paramount," Ingenhoven says. "Our primary objective was to minimize the building's footprint while crafting a design that seamlessly integrates into the island's surroundings and cultural aesthetics."
The Düsseldorf, Germany-based studio began infusing Ingenhoven's "supergreen" ideology into Lanserhof destinations, which now include Tegernsee, Germany; Lans, Austria; and the Arts Club Mayfair, London, in 2011. The holistic philosophy surpasses green certifications like LEED, creating socially sustainable architecture that inspires harmonious coexistence between the projects' immediate environments and their neighbors. German regulations deem Lanserhof Sylt a clinic versus a hotel, so planning had to adhere to all the norms and standards applied to healthcare facilities. "Given the presence of physiotherapy treatments, accessibility was imperative," he adds.
Strict regulations due to erosion risks usually prohibit new builds atop Sylt's dunes, however Lanserhof received an exception for using the existing footprint of a 12-acre former 1930s military base where only the listed original officers' club remained. Preservation and conservation departments permitted structural intervention, but the dunes could scarcely be touched. Since no historical buildings were demolished, Ingenhoven's primary challenge was interpreting Sylt's traditional Friesenhäuser architecture for modern preferences.
A central steel and oak corkscrew staircase connects all levels of the 175,000-square-foot main building, which comprises 55 guestrooms with individual, sheltered loggias; a medical spa with clinic, treatment, reception and restaurant spaces; and fitness facilities including a climbing wall, bathing area, and indoor and outdoor saltwater pools.
Three beach houses plus a diagnostics center with 12 guestrooms were also built. All six structures are topped with low-slung, woven reed crowns whose curves mimic undulating dunes—totalling approximately 76,000 square feet altogether, they form Europe's largest thatched roof. Traditional small façades and windows were avoided in favor of elevated supports allowing transparency and openness. "We've captured the essence of the past while embracing contemporary needs," Ingenhoven says, "resulting in a structure that acknowledges its historical context yet also resonates with the landscape's innate beauty."
Lanserhof's methodology and aesthetics are rooted in reduction, with tranquility and concentration rather than opulent décor. Beige, white, and gray tones are inspired by the dunes, while refined materials, timber floors, expansive windows, and generosity of space support the inside-outside interplay.
Guests visiting Lanserhof find comfort in the form of simplicity, spaciousness, soft textures, and muted colors. "It's a shared commitment to uncompromising quality, unwavering attention to detail, and a profound appreciation for seemingly inconsequential elements," Ingenhoven says. "Add to this a genuine passion for nature, a strong attachment to tradition, an irrepressible enthusiasm for new ideas, and a thoughtful integration of cutting-edge technology, whether construction or medical diagnostics. The connection goes beyond experiences. It's deeply rooted in my values and aligns with Lanserhof's essence."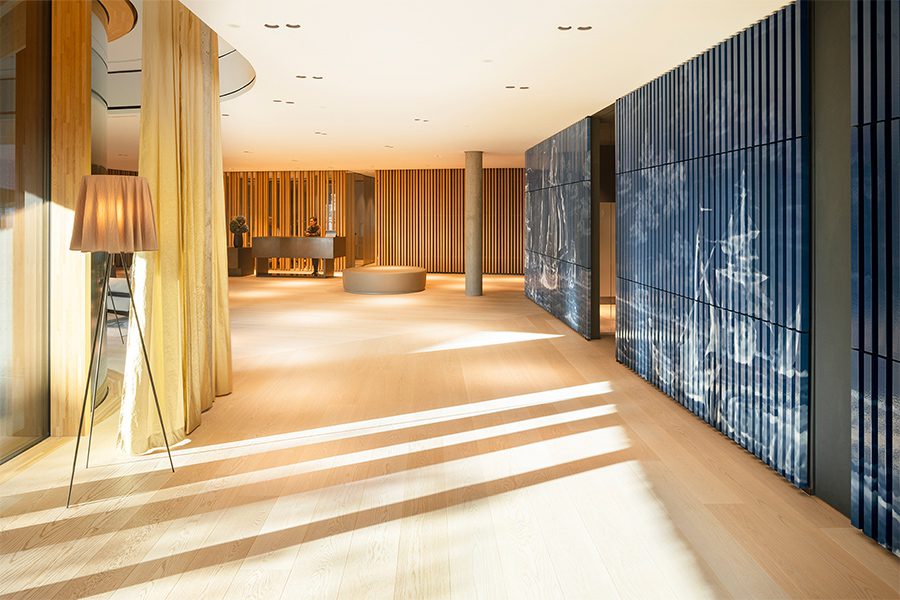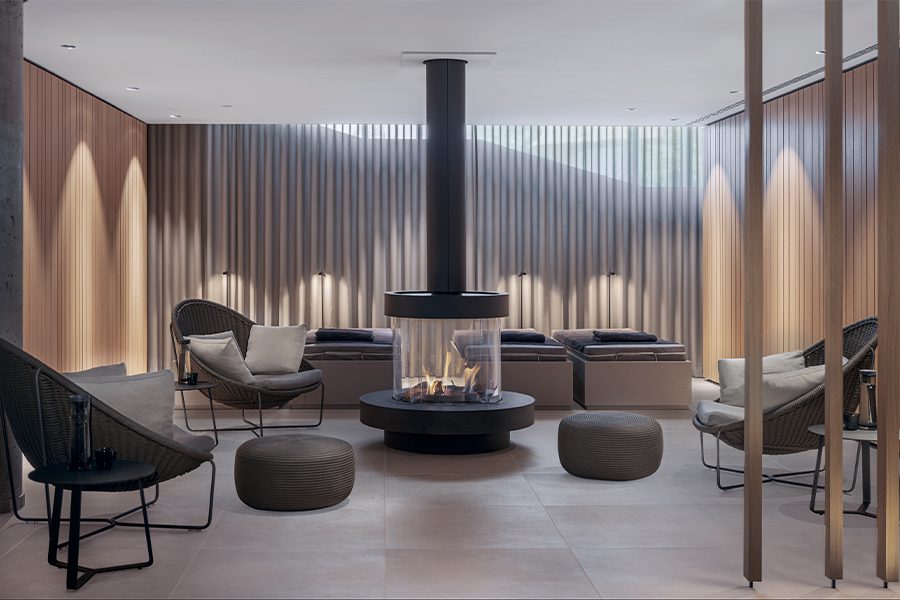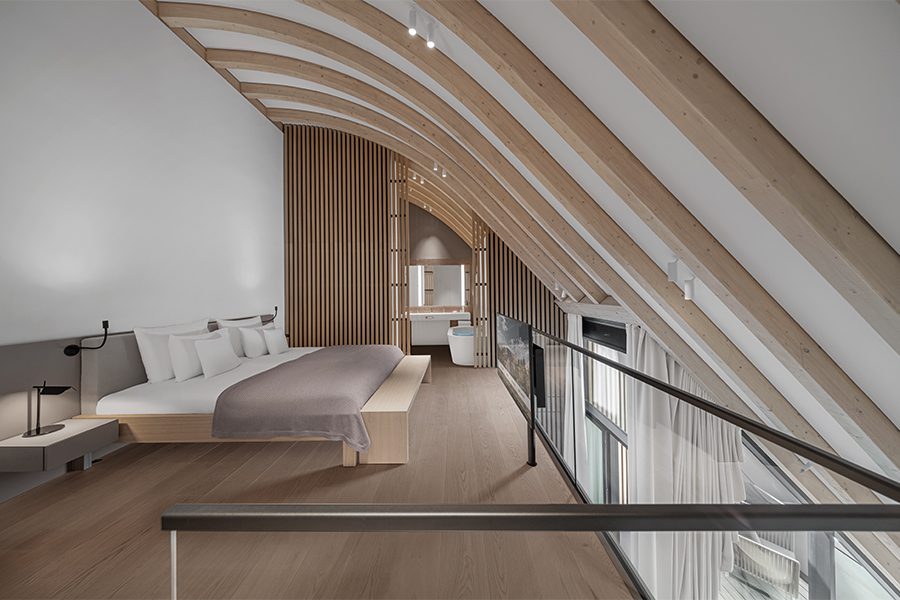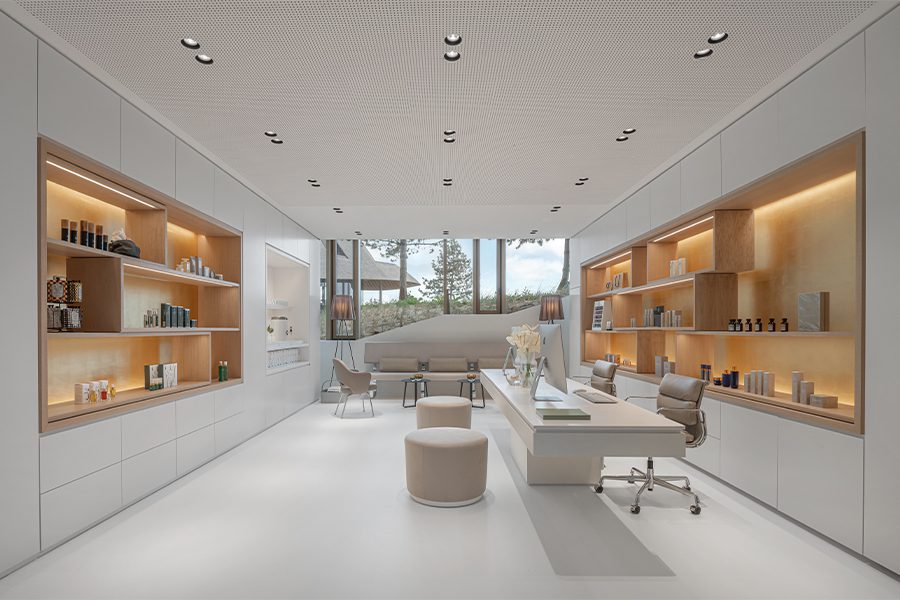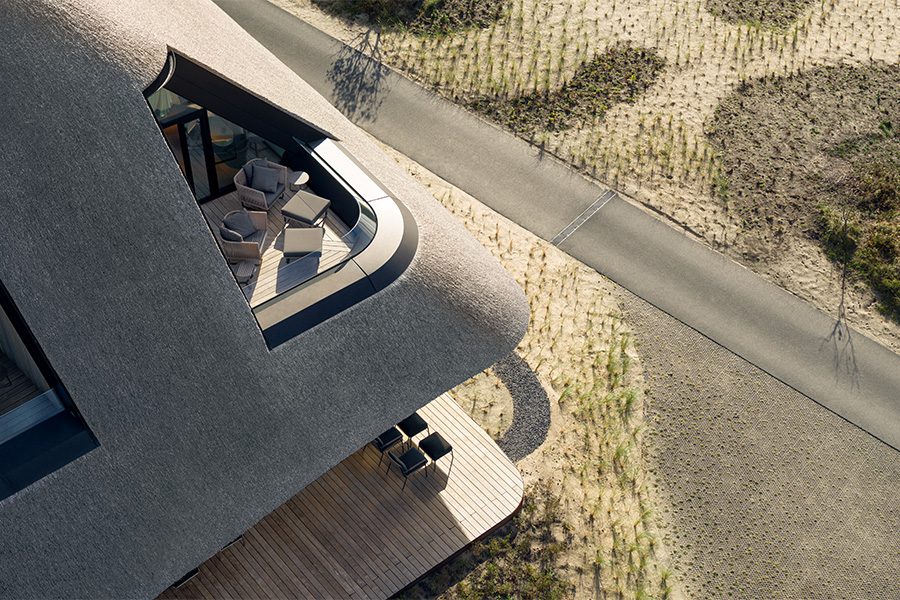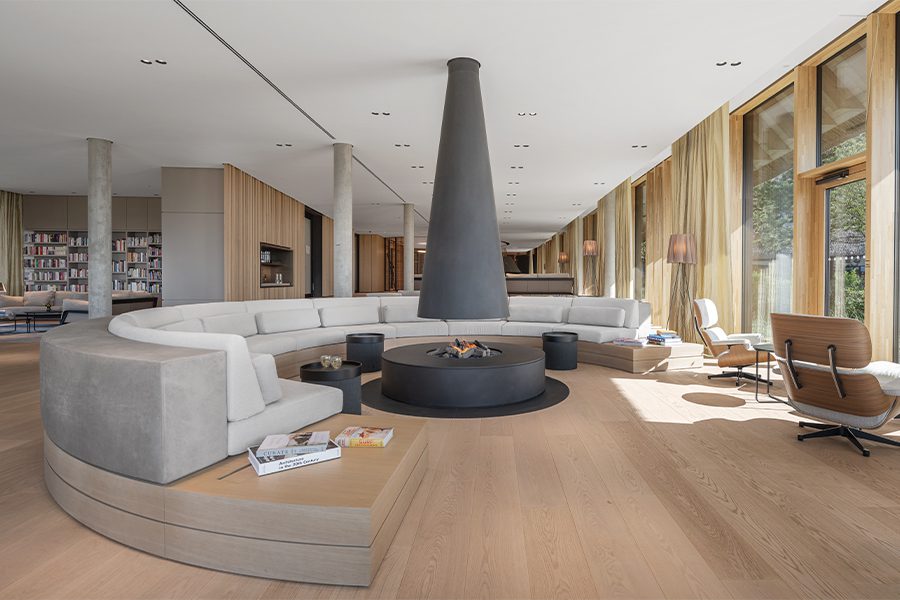 This article originally appeared in HD's September 2023 issue.