The John Morden Centre by London-based architecture firm Mæ has received the 2023 RIBA Stirling Prize, awarded to the UK's best new building.
Nestled in Blackheath, an area in Southeast London, the multipurpose hub for Morden College residents breathes new life into a 300-year-old structure. The design of the senior living center—which includes treatment rooms, a hair salon, nail bar, event spaces, and wellbeing facilities—promotes connection and movement.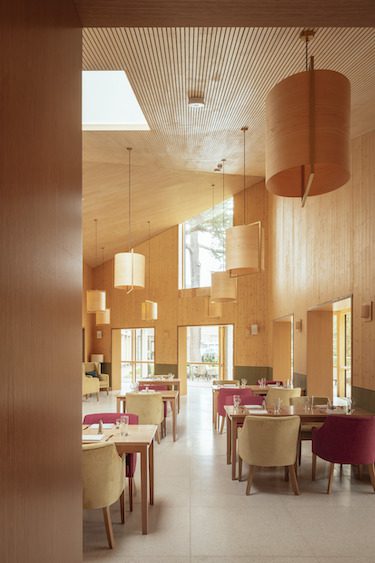 Mæ's concept was to unite various spaces spread across the campus in a single structure. Their approach introduced a meandering timber "spine" that weaves together a series of brick pavilions, each dedicated to various care and enrichment programs, including the medical center, consultation rooms, art space, café, and offices.
Stepping inside the spine reveals an enclosed, forest-like walkway. Each twist and turn along the spine is a celebration—a glimpse of a room, a stream of daylight, a pause, a view of the garden. The space thoughtfully incorporates places to rest and linger, with concealed handrails and built-in seating throughout for added convenience. The journey culminates in a larger hall, which is seamlessly integrated into the existing building.
The architectural character navigates between formality and informality, grandeur and intimacy. While the center radiates warmth and hospitality, it retains a simple and robust design that ensures its relevance and beauty over time.
"The John Morden Centre has been a really fulfilling project to work on," says Alex Ely, founding director at Mæ. "At a time when adult social care is in a perilous state this award demonstrates that there is hope for the sector and the project offers up a model for others in the health and care sector, inspiring them to create environments that positively impact on people's mental and physical health."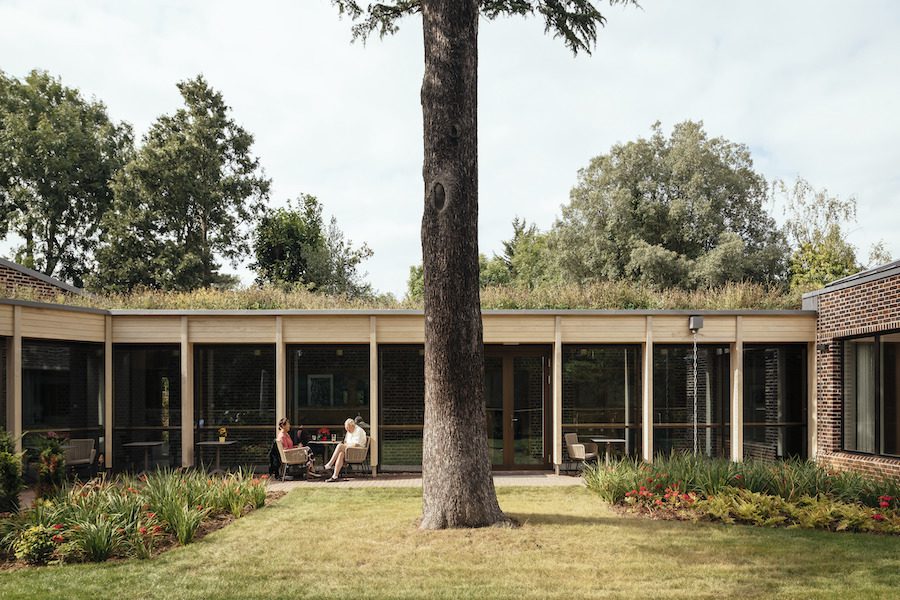 More from HD:
Luxury Senior Living Moves Into Metropolitan Areas
The Hospitality Industry Makes Strides in Sustainability
HDTV Tours the Penny Williamsburg in Brooklyn