Groot Hospitality and Tao Group Hospitality have teamed up to launch Casadonna, a coastal Italian-inspired restaurant, in Miami's Edgewater neighborhood.
The just-opened Casadonna—a portmanteau of two Italian words translating to "house of the woman"—is situated within the historic Women's Club, a waterfront Mediterranean revival structure that was placed on the National Register of Historic Places in 1974.
Designer Ken Fulk spearheaded the interiors of the 20,000-square-foot concept, which can accommodate up to 366 patrons across indoor, outdoor, and bar seating. (Fulk also collaborated with Groot Hospitality founder David Grutman on Miami's Goodtime Hotel, among other projects.) The space is crafted with a lush stateliness that nods to the legacy of the site as well as modern Miami vernacular.
The arrival experience, dubbed the Courtyard Bar, is reminiscent of a grand secret garden with a double-height atrium featuring paned and vaulted glass windows and a retractable roof. Further into the restaurant, a number of distinctive spaces are unveiled: The Garden Dining Room feel like a classic, plaster-finished conservatory, while the Loggia Dining Room boasts parquet wood floors, a coffered ceiling, detailed millwork, and custom blown-glass chandeliers. The Ocean Bar comprises intimate lounge and al fresco dining areas across a terrace overlooking the bay.
"Casadonna is unlike anything we've ever done before," says David Grutman, founder of Groot Hospitality. "In partnering with Tao, I cannot wait to see our synergies take hold and for our guests to experience the unique magic we've created. From the fresh Italian menu to its unbeatable waterfront views, we see Casadonna bringing something new to Miami dining–and we know it will be unforgettable."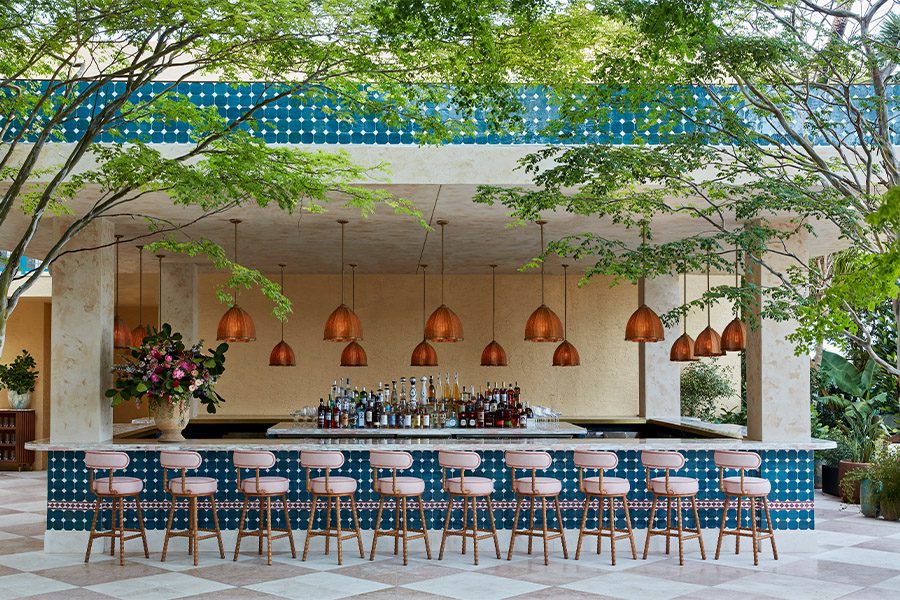 More from HD:
The History of Tao Group's Noah Tepperberg and Jason Strauss
The Hospitality Industry Makes Strides in Sustainability
A German Medical Spa Takes Wellbeing to a New Level