Dolce & Gabbana enters the hospitality market, the winners of the inaugural Young Climate Prize are revealed, and HD Awards tickets are now on sale. All that and more in this week's Five on Friday.
Dolce & Gabbana to debut branded condos and a hotel
The branded residences property sector has grown 150 percent in the past decade, according to a report by real estate brokerage firm Savills, and the trend—which is projected to continue to boom—is about to become even more fashionable. On the heels of Dubai's Bulgari branded residences and Miami's forthcoming Armani residences, Italian design duo Domenico Dolce and Stefano Gabbana are the latest to enter the space. According to Business of Fashion, the Dolce & Gabbana founders are partnering with multiple developers to bring residential condos to Miami and Marbella, Spain, as well as a hotel to the Maldives.
Expedia integrates ChatGPT to help travelers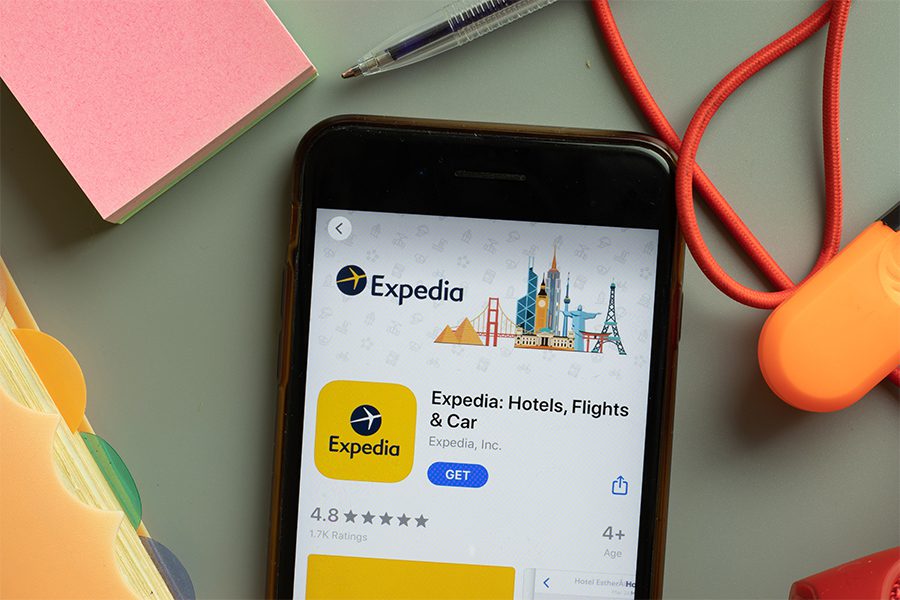 As the proliferation of AI continues, many companies are exploring its potential. Expedia, for instance, is employing AI chatbot ChatGPT to help customers plan trips, reports Condé Nast Traveler. The latest version of Expedia's app includes a plug-in that allows customers to use the technology as a type of conversational search engine to learn about the best time of year to visit select destinations and get hotel recommendations. The integration will automatically link hotel recommendations given by the chatbot to customers' profiles for easy access when booking. The new tool is "basically to help the consumer do basic language discovery," says Peter Kern, CEO of Expedia Group.
Hotelier Liz Lambert creates futuristic, 3D-printed property
Known for founding Bunkhouse Hotels and visionary projects like New Orleans' Hotel Saint Vincent, hotelier Liz Lambert is set to reimagine hotel and campground El Cosmico, relocating and expanding it to a 61-acre site near Marfa, Texas. A recent article from Archpaper notes that Lambert is partnering with Bjarke Ingels Group (BIG) and 3D robotics company ICON on the project, which will include a pool, hammam, and standalone, 3D-printed guestrooms that will take cues from the arid landscape. According to Bjarke Ingels, "organic shapes, Euclidian circular geometries, and a color palette born from the local terroir make El Cosmico feel as if literally erected from the site it stands on."
Inaugural Young Climate Prize winners are announced
View this post on Instagram
This week, the World Around, a nonprofit with the mission to make the best ideas in architecture accessible to all, revealed the recipients of its inaugural Young Climate Prize. The winners, who were narrowed down from a list of 25 finalists under the age of 25, are Pamela Elizarrarás Acitores, Foday David Kamara, Namra Khalid, and Aziba Ekio. Kamara devised a method of turning plastic waste into bricks, while Khalid envisioned a project to help address flooding in her native Pakistan. Acitores won the voice prize for her Climate Words project, which uses education to aid climate literacy, and Ekio received the jury prize for her spoken word poetry focused on the climate crisis. According to Dezeen, each winner has been paired with a mentor in the architecture or design field, who will help them further develop their projects.
Tickets for the 2023 HD Awards ceremony are now available!
The most prestigious awards for the hospitality industry returns to New York on Tuesday, June 6th. The winners of the 19th annual HD Awards will be revealed during a ceremony at Cipriani 25 Broadway. (The 2023 finalists in projects and products will be unveiled this month. Check back soon!) During the evening, the recipients of HDAC's Awards of Excellence, the HD/West Elm Student Product Design Competition, and the Designer and Hotelier of the Year will also be honored. Purchase your tickets today!