Nestled in London's Chelsea neighborhood, One Sloane was born from a partnership between the Cadogan Estate and Parisian hotelier Costes.
The hotel occupies a 19th-century red brick mansion—typical of the Sloane Square Conservation Area—and is a designated heritage asset. ReardonSmith Architects helmed all phases of this project, while designer Francois-Joseph Graf led the artistic direction and interior design.
The project involved preserving the façade while introducing new foundations, reinforcing the structure to meet hotel requirements, extending the top floor and roof, and creating a new basement level. A defining element was the addition of a copper-clad cupola crowning the building, which mirrors the area's architectural features.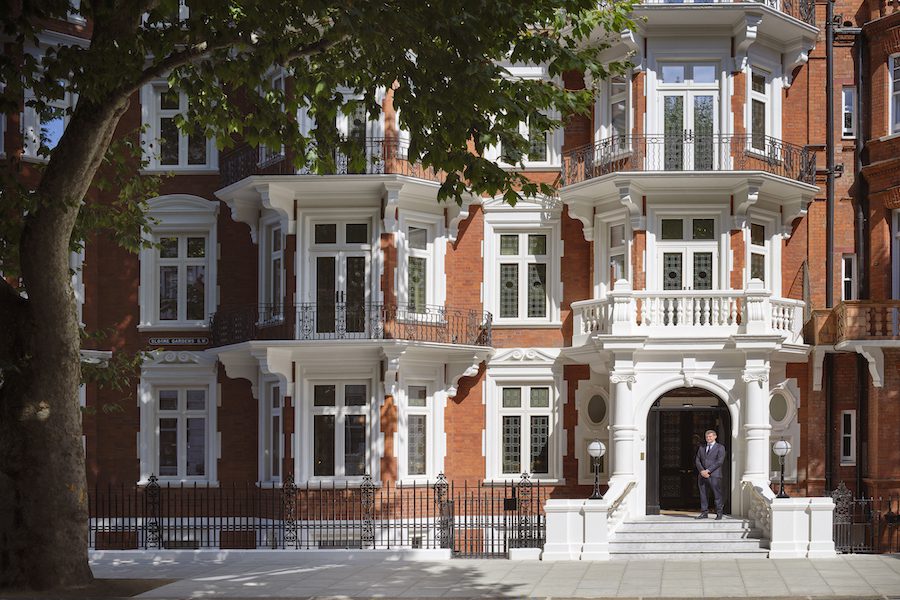 Within a complex, wedge-shaped layout, One Sloane was carefully designed to accommodate 30 guestrooms, a top-floor restaurant, a lobby lounge, and a speakeasy bar. The newly added cupola hosts an intimate semi-circular dining area with panoramic city views, while the renovated basement bar—previously a lightwell—opens onto an outdoor area tucked behind bespoke grilles.
One Sloane pays homage to Chelsea's deep-rooted history in the artistic movement, with the use of Arts and Crafts features like leaded windows with bespoke textured and clear glass designs. These windows are used to enhance both thermal and acoustic performance, adding to the property's distinctive charm.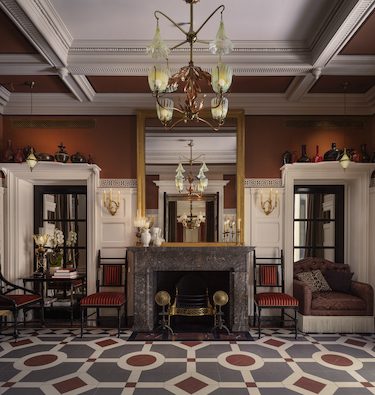 The project placed a strong emphasis on the minute details. For instance, each bespoke floor tile was meticulously measured to ensure a perfect fit, even around intricate corridor corners. The team worked with artisans to create timber templates of shelving elements in the restaurant—inspired by the iconic Peacock Room—before they were replicated in resin.
Fixed joinery also played a significant role in the hotel's design aesthetic. ReardonSmith carefully coordinated this joinery with essential building elements, including concealed and feature doors. These efforts extended to incorporating building services like ventilation, air conditioning, and audio into the interior, ensuring they added to the guest experience.
More from HD:
Luxury Senior Living Moves Into Metropolitan Areas
The Hospitality Industry Makes Strides in Sustainability
HDTV Tours the Penny Williamsburg in Brooklyn