The Hoxton, Lloyd Amsterdam has opened in the city's trendy Eastern Docklands district. The new hotel marks the second collaboration between AIME Studios—Ennismore's in-house creative team—and local interior design practice Nicemakers.
Located in a 1921 landmark originally commissioned by the Royal Holland Lloyd Shipping Company, the 136-room property celebrates the building's heritage while making it au courant for creatives frequenting the indy-spirited neighborhood. Bold tones and oversized graphics juxtapose with the architecture's stained-glass windows, timber paneling, and original tiles inspired by the brick expressionist movement.
The comfort-driven Breman Brasserie—named after the original architect of the building—features seven glass chandeliers that echo the structure's Art Deco foundation. Standalone cocktail bar Barbue sits in the shipping company's former ticket office and includes nostalgic Argentinian design details, while a south-facing terrace provides a laidback hangout.
In the 136 guestrooms and suites, a warm palette of corals, reds, and ochres mix with cool blues and greys that hint at Lloyd's seafaring endeavors. A unique layout made an eclectic mix of room concepts possible, including the Tower Room, which includes a spiral staircase and waterfront views, and Studio, which boasts a split-level mezzanine. The hotel also introduces two new room types for Hoxton: the four-person Biggy Double Up with a second king-size bed, and the Biggy Bunk Up with a double bed alongside curtained bunkbeds akin to nautical sleeper berths.
Vintage furniture from Northern Europe brings quirkiness to the cozy, open-plan lobby and the Apartment, the brand's signature hybrid events and meeting space.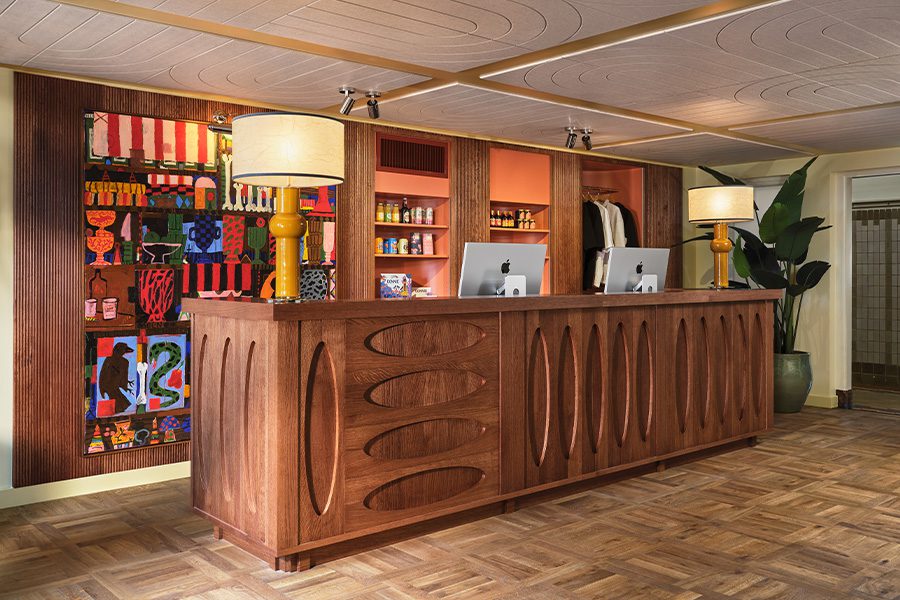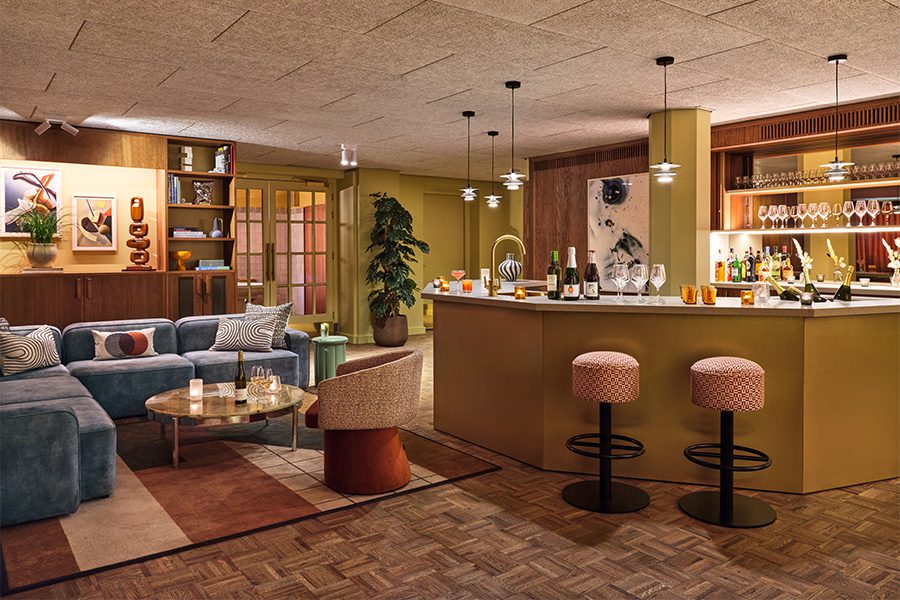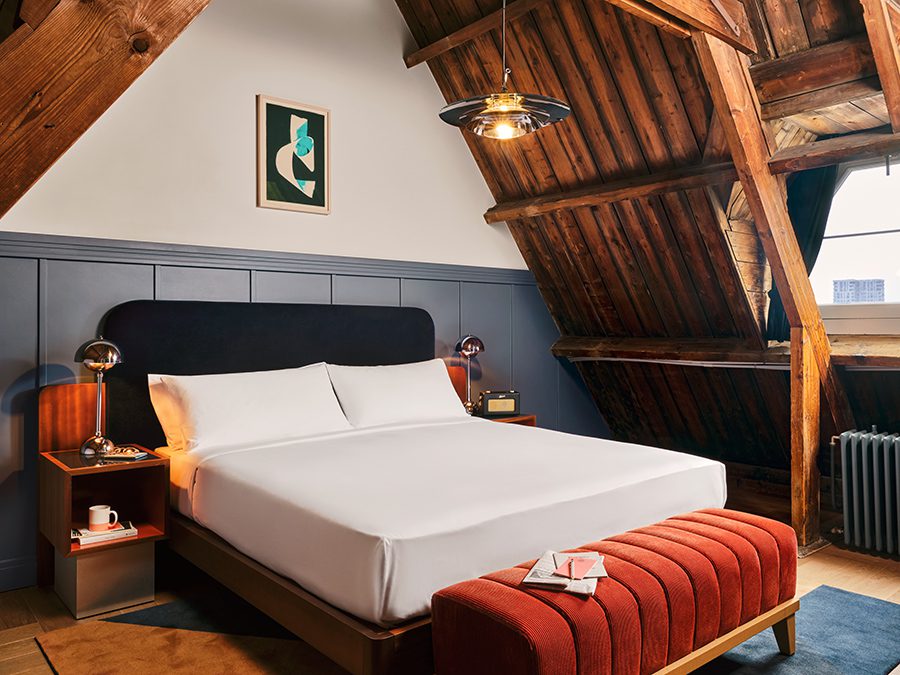 More from HD:
Glamping Gets Even More Luxurious at ULUM Moab
HDTV: Tour the Glass Light Hotel & Gallery in Norfolk, Virginia
Genuine Partnerships Are Paramount for Ryan Crown