Like any test, getting your certification takes plenty of research and thoroughly understanding the subject matter.
October 19, 2009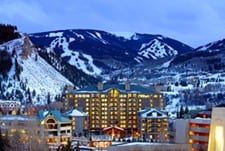 The Avon, Colorado, resort's green elements range from no-VOC materials to the use of renewable energy sources.
October 19, 2009
An $8 million investment, the system will provide heat for the resort's water supply and mechanicals.
October 6, 2009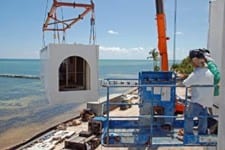 The continuing trend of prefabricated hospitality units hits the Florida Keys.
October 1, 2009
New web portal and research outline sustainability efforts of Fortune 500 enterprises.
September 30, 2009
The hotel has partnered with T2 Site Amenities for a significant recycling program.
September 29, 2009
Photography by Mark Wieland The Ritz-Carlton, Charlotte opens on October 1st as the brand's first LEED built property. The
September 28, 2009
The Canadian-based Green Key Eco-Rating Program has traveled south to the U.S.
September 24, 2009
The United States can learn a few lessons in energy-efficient buildings and green jobs from Europe and Australia, according to a new study by the Rand Corporation.
September 23, 2009